So, at this point, you probably know that Dakota Johnson and Chris Martin are dating.
Well, earlier this week, everyone and their mother (no pun intended) thought that Dakota was pregnant with the couple's first child.
On Friday, Dakota addressed the rumors on The Ellen DeGeneres Show saying, "The only thing I'm pregnant with is a lot of really good ideas...but not any babies."
She explained, "Well, it was my birthday. And there were balloons that happened to be pink and blue, and so then I was pregnant??"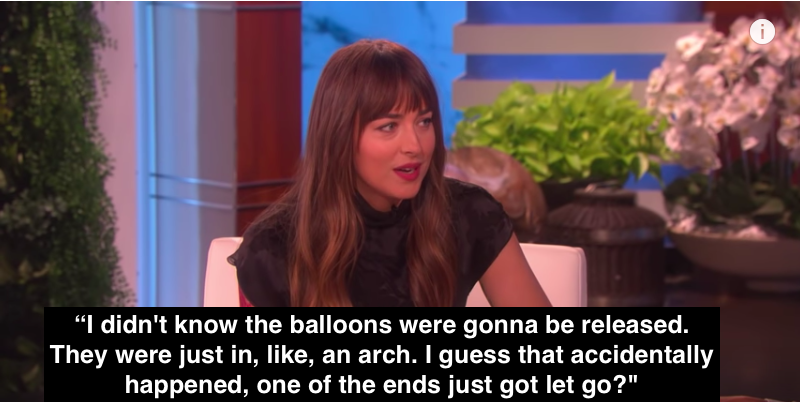 Well, I guess that's something at least?