This Is What We Know About The Love Stories On The New Season Of Once Upon A Time
"Season 7's theme would be belief and it would be fighting for things you believe in, no matter what."
At this year's Comic-Con, BuzzFeed spoke with the cast and creators of Once Upon a Time to discuss what the series has in store for Season 7.
Cinderella and an adult Henry have a child. (Watch them interact in the teaser below!)
As for what Henry and Cinderella's relationship will look like, Dania Ramirez told BuzzFeed:
"I do love the fact that we get to tell a parallel love story, a love story that exists within the real world as Jacinda and older Henry, in the real world where she has a daughter and what that kind of entails and how we're going to end up falling in love there. And then the love story that happens with Cinderella and the Stepmother and her wanting to leave and Henry, you know, about to leave everything behind because he hasn't found his story."
The new season will feature a "prominent" LGBT love story.
But at the show's panel the series creators revealed that there would be a new LGBT character with a "prominent" storyline.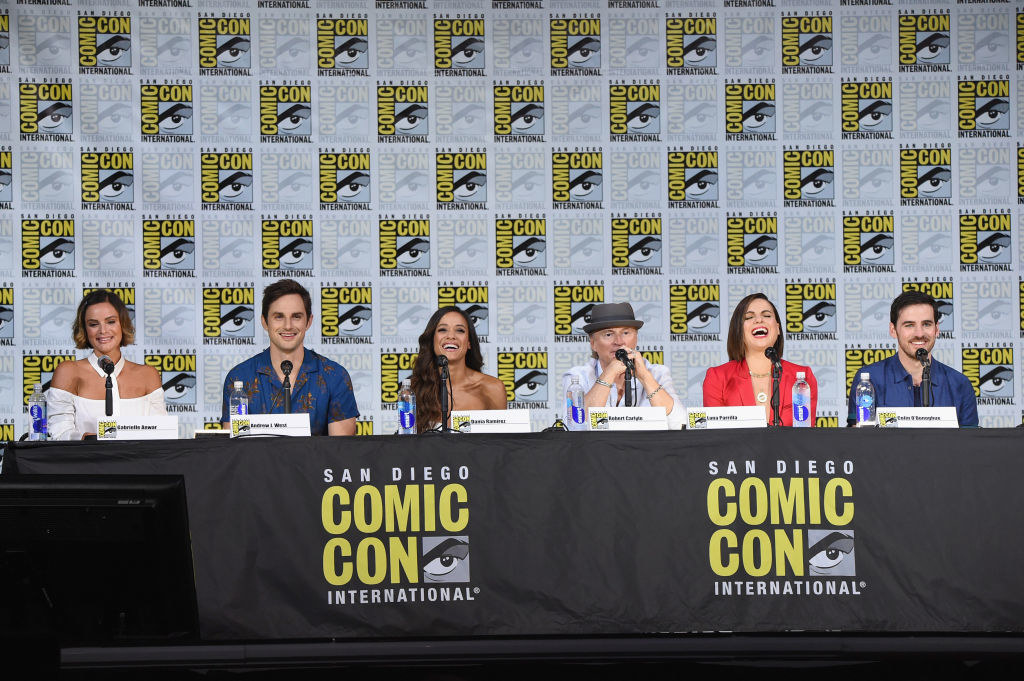 "It's going to look like any other relationship we've had on the show. It's not going to be any different other than the fact that it's LGBT. It's important to us that it [the show's new setting, Hyperion Heights] does reflect the world that exists. It feels normal."
Fellow creator Adam Horowitz added, "I think we want it to just be a part of the fabric of the show and feel like just, any other story on the show."
"True love lasts forever," so there's still hope for #CaptainSwan.
It was also announced that Emilie de Ravin — who plays Belle — would return once next season, during episode four.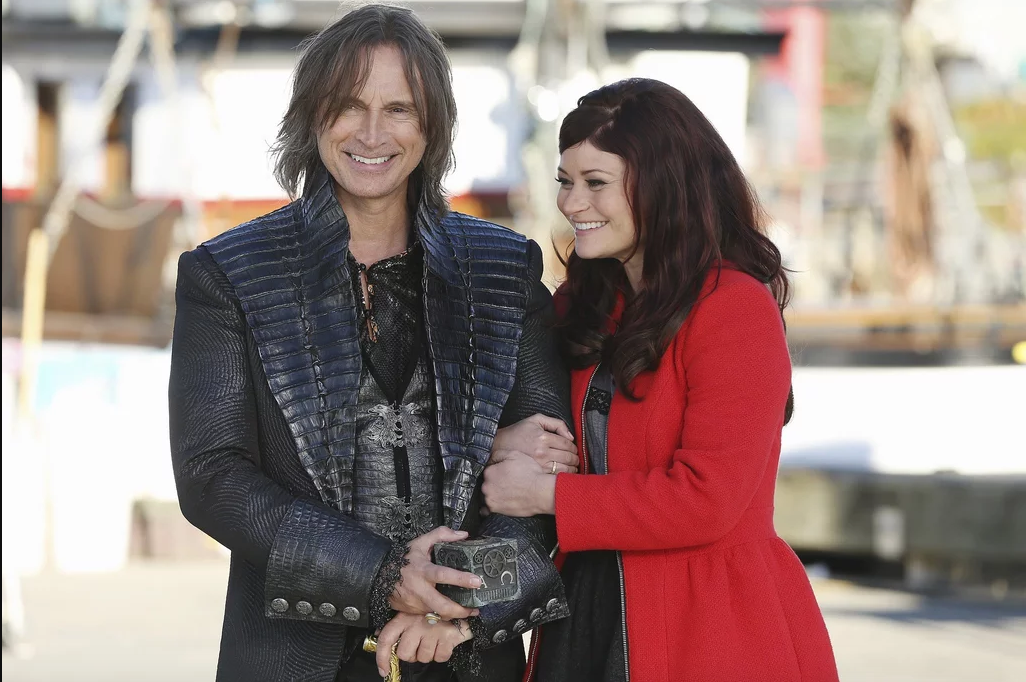 As for the rest of the season, we know that it will have a different theme.
What better to believe in than love? ❤️