Helen Mirren. An actress SO ICONIC, she was literally knighted. If you don't know who she is, shame on you!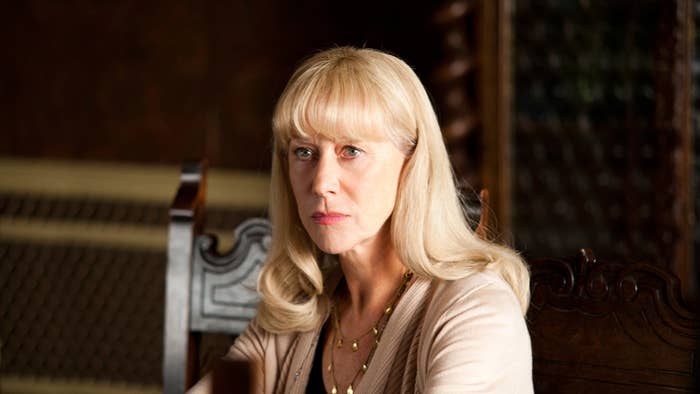 Jane Fonda. Equally iconic actress, who your mom probably praises for helping her get into shape. Don't know her? Dishonor on you, dishonor on your cow!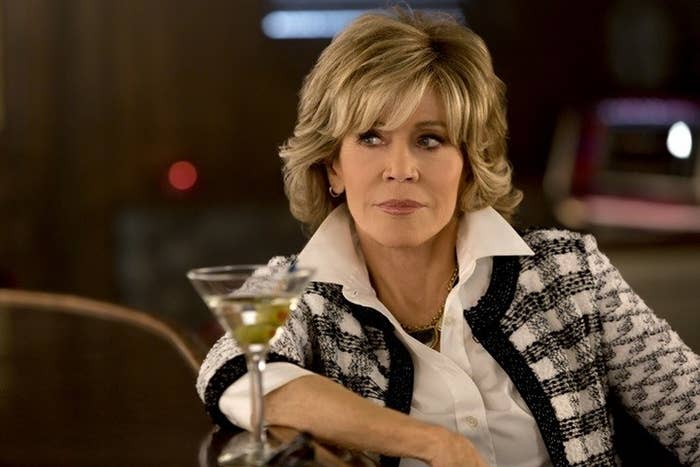 These two lovely women just OWNED 👏 THE 👏 HECK 👏 out of the catwalk at the L'Oreal show during Paris Fashion Week.
If looks could kill, consider me DECEASED.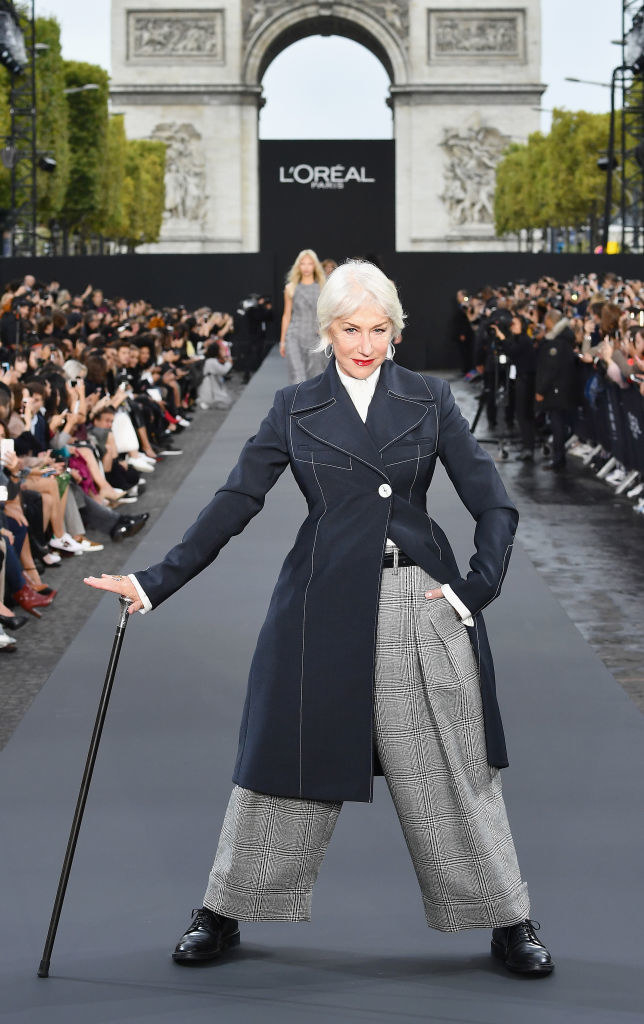 Yaaaas Jane, my tigress!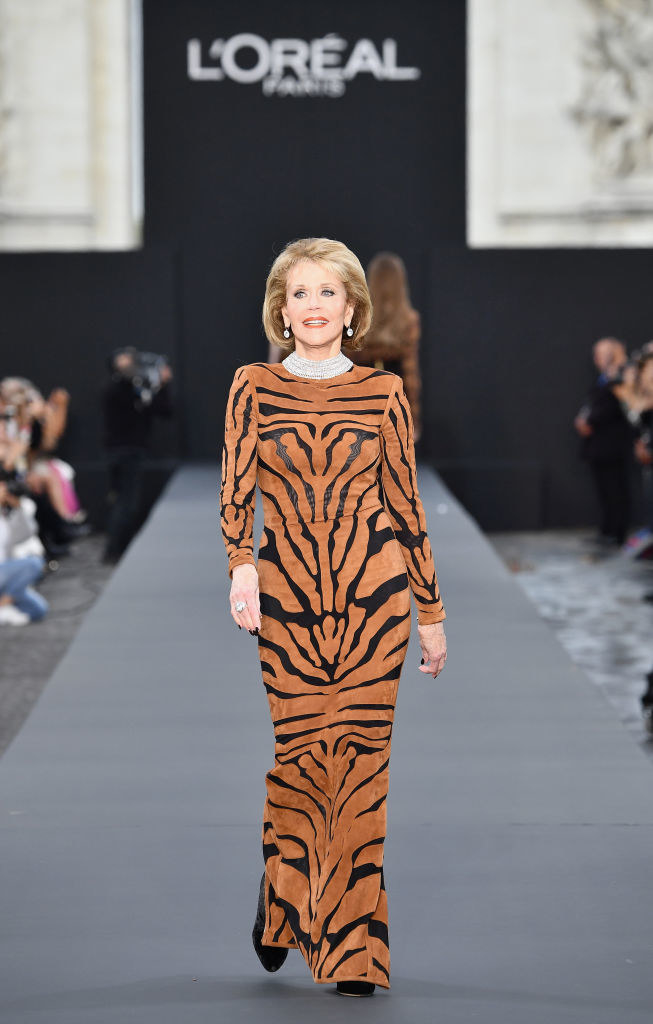 I know Helen starred in The Queen, but just look at her! She's not acting, she's EMBODYING.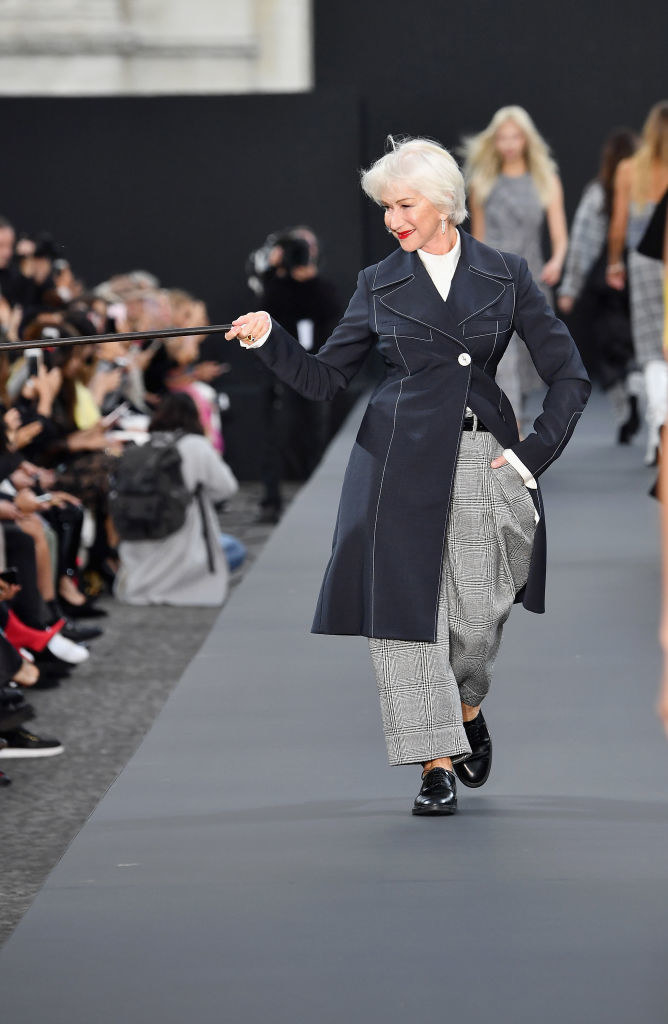 Jane could be royalty, too. Just imagine her here, waving to her loyal subjects. Bow down, bitches!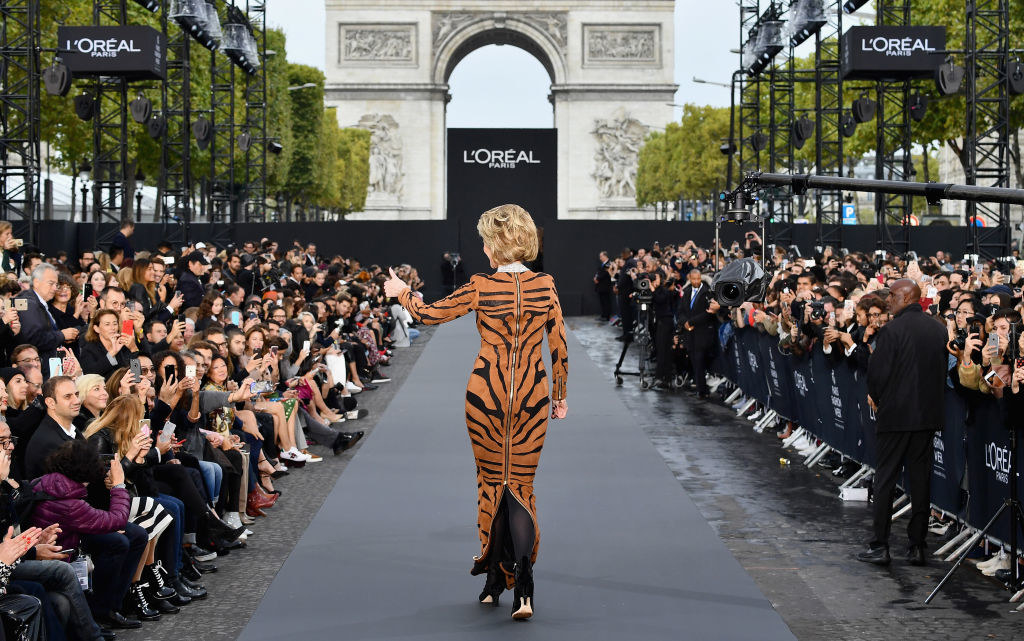 WALK, WALK.
FASHION, BABY.
Did I mention that Helen is 72, and Jane will be 80 FREAKING YEARS OLD this year? Slay, my queens!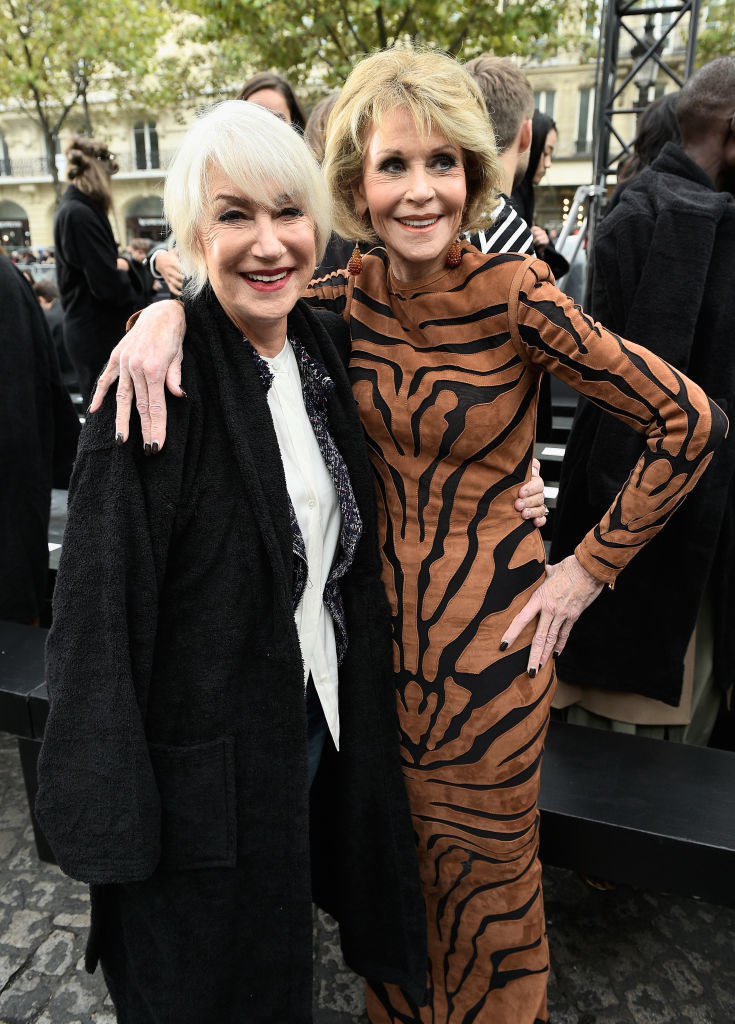 Give 👏 the 👏 people 👏 what 👏 they 👏 want!