Yesterday, thousands of people took to the streets of Los Angeles to protest the death of George Floyd.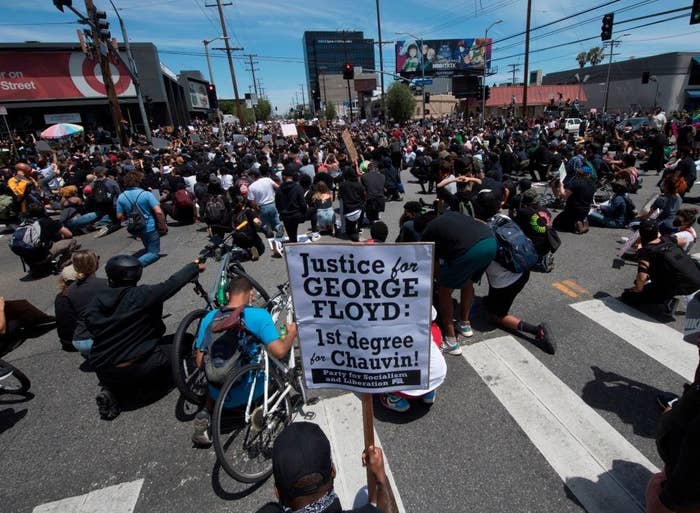 The 25-year-old was on the front lines in LA's Fairfax Distract for multiple hours, along with rapper Yungblud.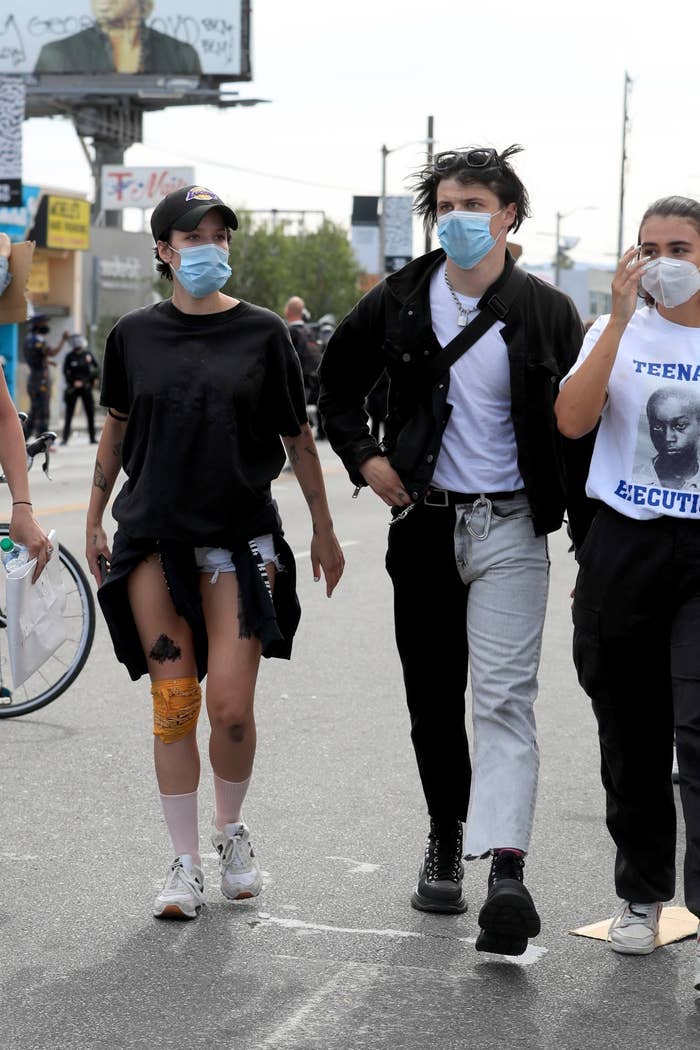 Apparently, some fans spotted the singer out yesterday and thought it was an appropriate time to ask for selfies, which Halsey quickly called them out for on Twitter.
People were quick to agree that protests aren't a "meet and greet."
Some suggested that Halsey and other celebs — many of whom have been wearing face coverings in light of COVID — disguise themselves to avoid overzealous fans...
...but others pointed out that doing so may counter the impact of celebs using their platform.
Many also noted that any photos of protesters — celebs or otherwise — could potentially cause harm.
Later, Halsey went on to call out media that wrote about celebrities in a way that was off-message, or as she said, "what people are wearing at the protests."
Though some celebrities may be willing to take photos at protests (which is very nice of them), now is not the time.