Good news Grace and Frankie fans: Your two fave feisty ladies will be back for a seventh and final season!!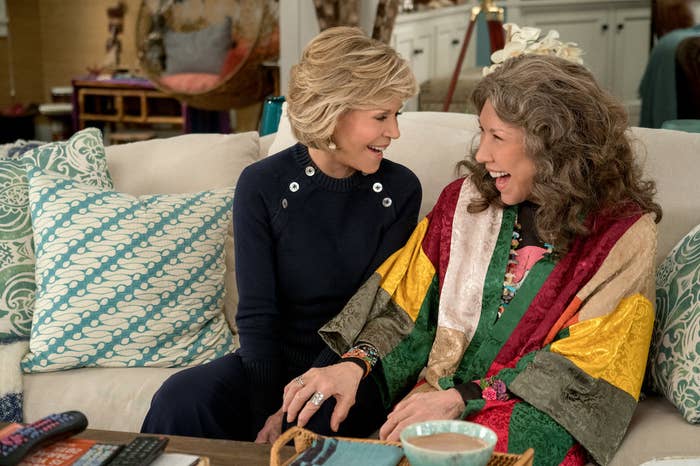 Netflix announced the news earlier today and shared that Season 7 will have an additional three episodes, bringing the total to 16.
Not only that, but the show's renewal is making Netflix history: It's now the longest-running series on the streaming platform!
"We're so grateful that our show has been able to deal with issues that have really connected to our grand generation. And their kids, and amazingly, their kids as well!" Jane Fonda and Lily Tomlin shared on Twitter.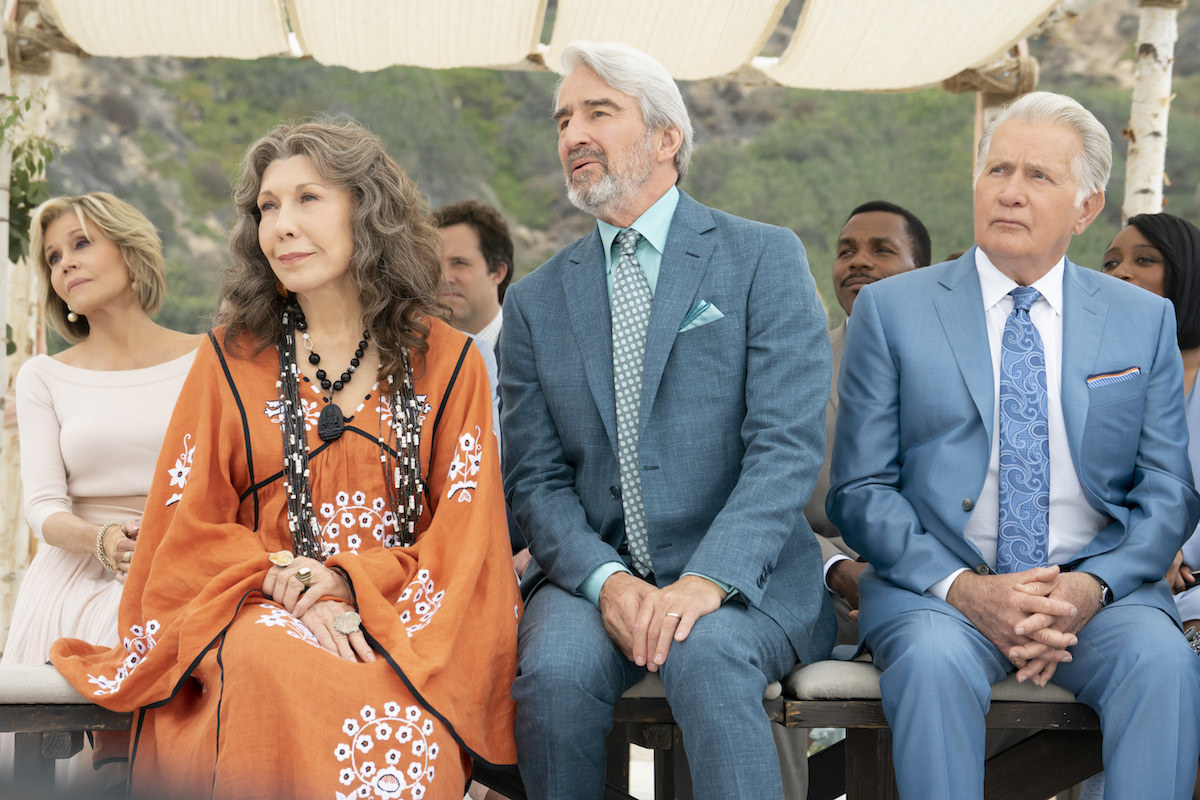 "We'll miss these two old gals, Grace and Frankie, as much as many of their fans will, but we'll still be around," they added.
Netflix also announced that the show's upcoming Season 6 will premiere sometime in Jan 2020, so mark your calendars!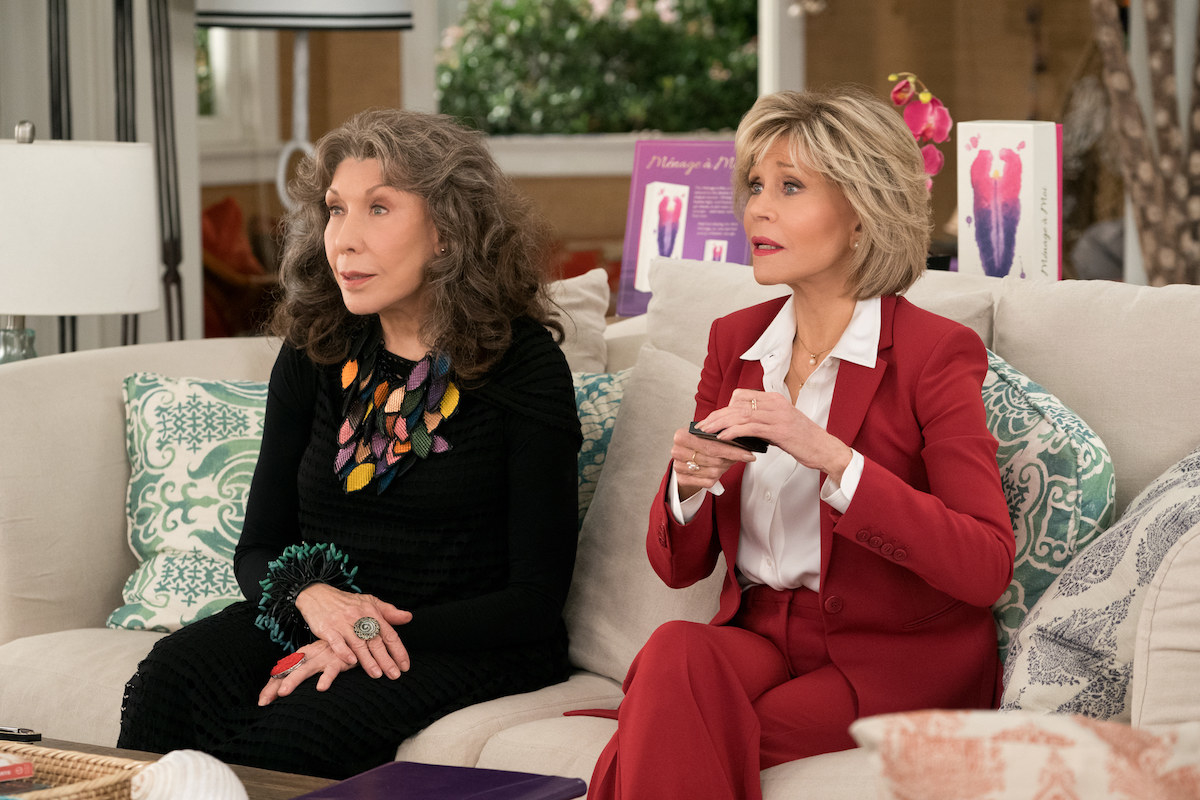 As for where we left off, at the end of Season 5, Grace and Frankie had a massive fight during the planning of Bud and Alison's wedding. But, after imagining their lives apart, the two made up. That's when Grace dropped the bombshell that while the two were apart, she ran off and married Nick!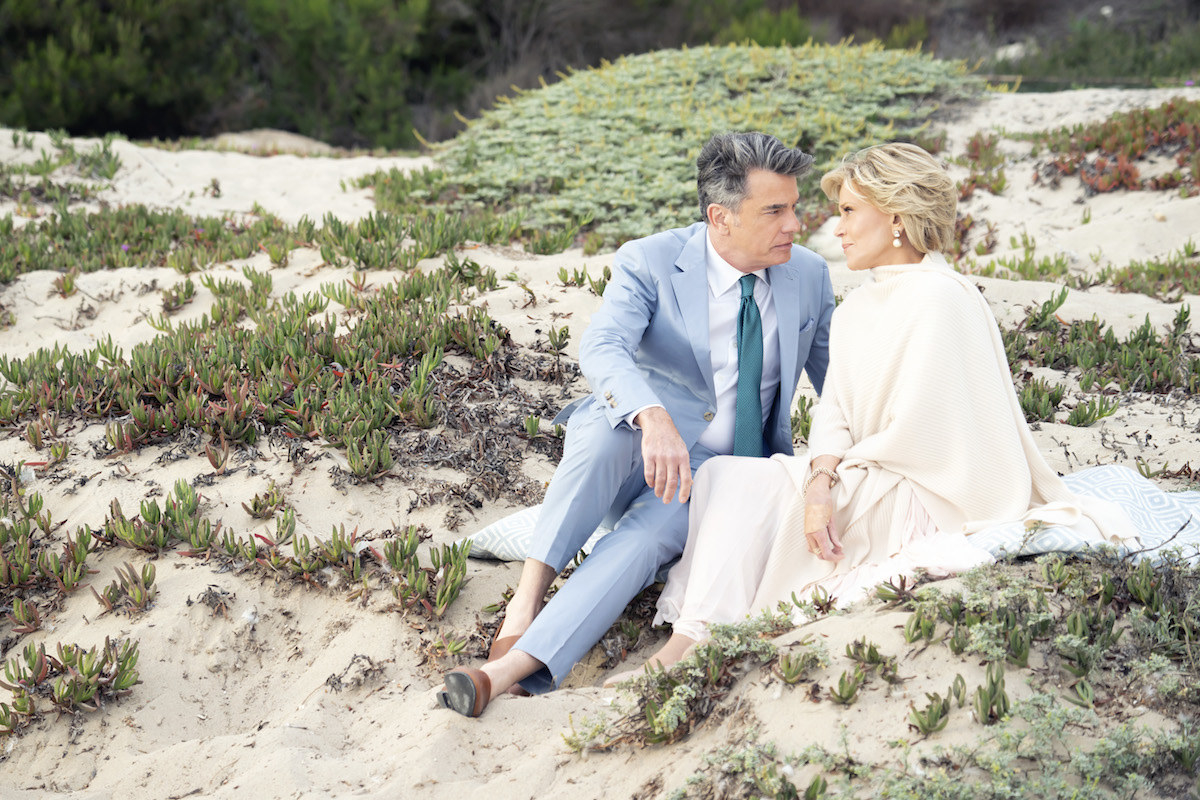 So, where does that leave G+F now?? Is Grace moving out? Is Nick moving in? What about Frankie's love life? How will Sol and Robert react to the news?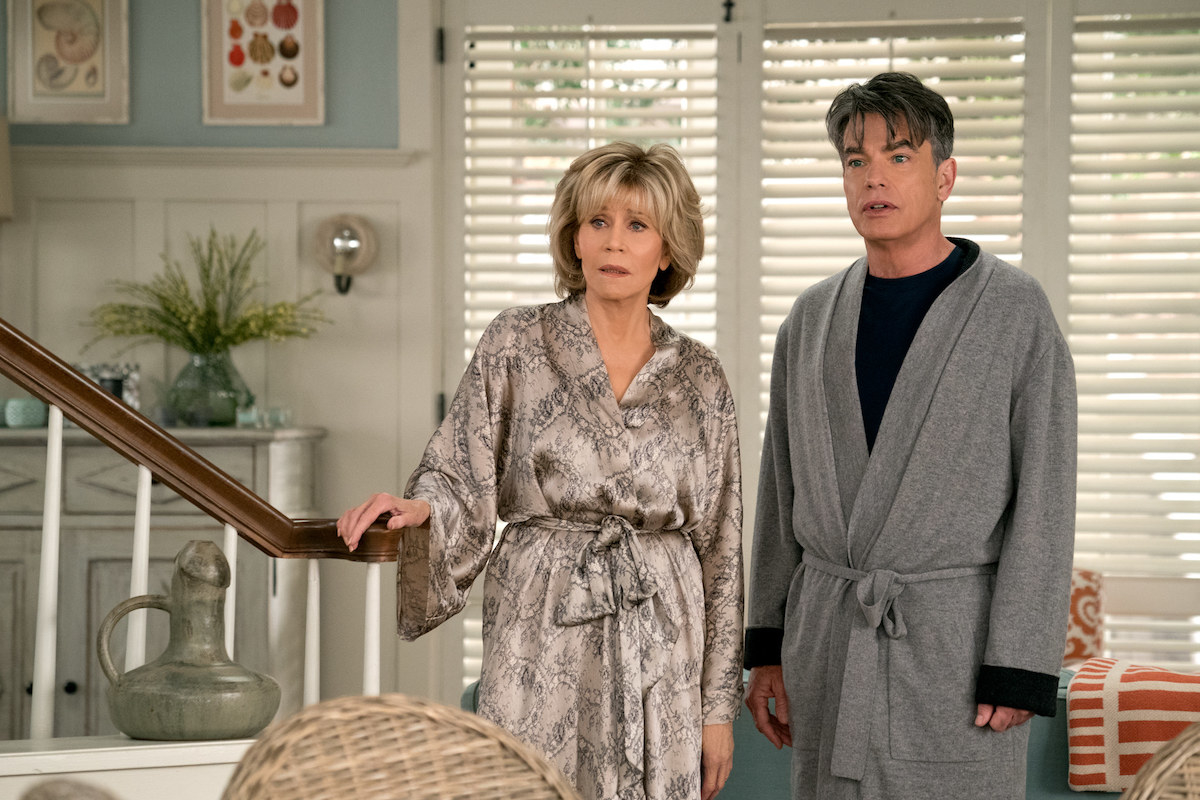 And we can't forget about the kids! Are Bud and Alison adjusting to married life? Are wedding bells in Brianna and Barry's future? What's going to happen to Mallory and Coyote?
There are so many questions, so hopefully Season 6 provides some answers!! What do you hope to see in the final seasons? Share your thoughts below!