So, last night, Halle Berry was a guest on Watch What Happens Live, where she answered some questions from fans.
Yep. Back in 2014, Malia worked as a production assistant on Halle's CBS show Extant for one week.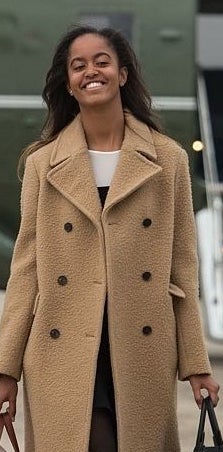 Anyway, Halle spilled the tea and it was extremely sweet (pun intend).
Halle continued gushing:
I was such a huge fan of her. She was amazing. She was down to do whatever a PA is asked to do and I had wild respect for her for that," the Kidnap actress continued. "But everybody couldn't really see her as a PA. Although she tried and tried to be one, we just couldn't really see her as one, but to her credit, she tried very hard to be one.
The actress also joked about wanting to call Malia's parents to stay hello (which I totally would've done too, but in a "seriously-I-love-your-parents-please-make-them-love-me-too" kind of way).
Bottom line: Malia Obama is just as cool as she seems.