Of course, the singing was amazing. But when James mentioned Sam's love of Fifth Harmony? That's when the show really kicked things up a notch.
See, apparently, Sam is A MASSIVE Harmonizer.
The two started to sing the song, but James felt like something was missing, so he pulled over and told someone on the phone that he thought "things could be elevated somehow."
That's when the girls of Fifth Harmony snuck up behind them and hopped in the backseat!
To say that Sam lost it would be...an understatement.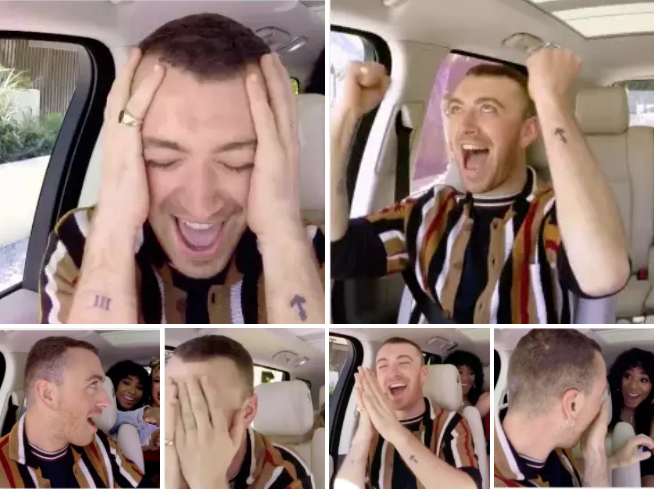 But, when he finally managed to calm down — which, tbh, took him a minute...
...he got to sing his fave Fifth Harmony song WITH Fifth Harmony, and it was magical.
And the girls were excited about meeting Sam, too! (*whispers collab into the ether*)