Dwight And Angela From "The Office" Accidentally Reunited On "Conan," And Need I Say More?
Be(et) still my heart.
Alright, I'm gonna go out on a limb here and say something blasphemous: Dwight and Angela were the best couple on The Office — don't @ me.
Well, the actors who played them — Rainn Wilson and Angela Kinsey — (accidentally) reunited on Conan, and it was everything.
First, Angela talked about the perils of having the same name as her character IRL, and she was honestly so precious about it.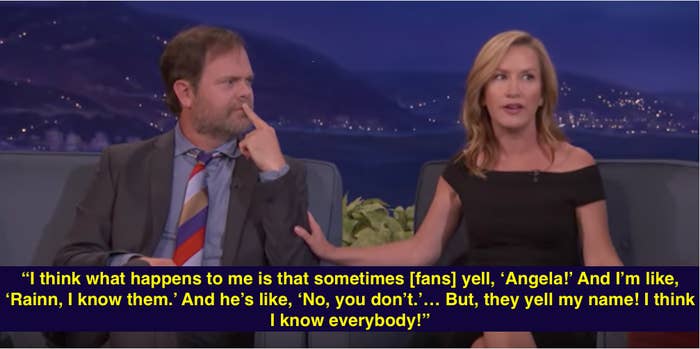 Next, Rainn pleaded with fans of the show to "stop with the terrible Office jokes."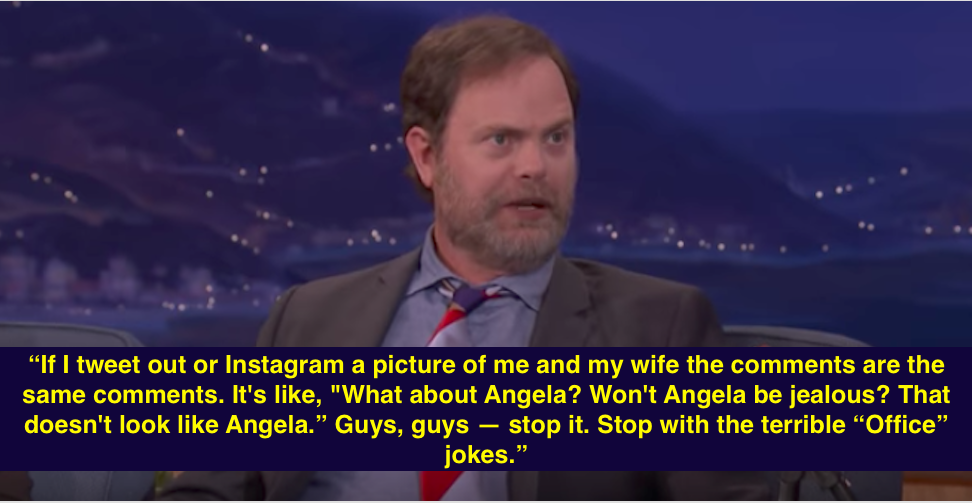 Bad jokes aside, this behind-the-scenes pic Rainn shared with his former co-star hit me right in the feels.
Not to mention the super sweet message Angela shared.
I mean, these two are so great that Andy's not even bitter.