Dwyane Wade Changed Up His Look And Twitter Got Brutal
"I thought D. Wade was the new and improved Gucci Mane for a minute."
Last night, Dwyane Wade sported a new look at game four of the NBA Finals — including dyed blonde hair, a green jumpsuit, and sunglasses — and people found it hilarious.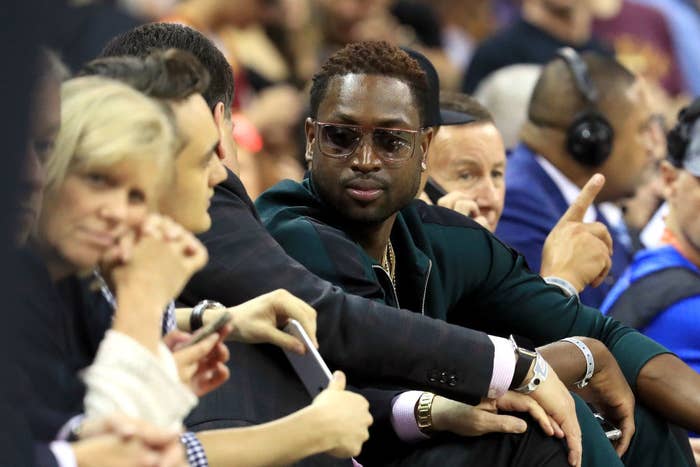 Some compared him to solo musicians.
While others thought that his new look would work well in a group.
The movie references quickly followed:
...Criminal masterminds...
...It'd probably be a good idea to retire this look.