Basically, Ellen teasingly tried to call Dakota out for not inviting her to her 30th birthday party, which Ellen also did the year before.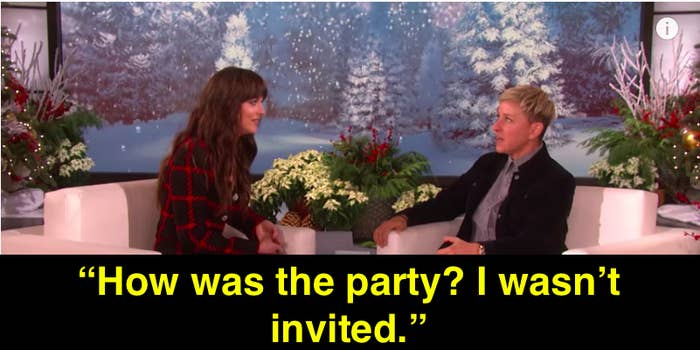 The moment has since gone viral, with people praising Dakota's reaction:
But here's where things get juicier. During the segment, Ellen's producer told Dakota and the audience that Ellen missed the party because she was "out of town."
The thing is, though, Ellen really was out of town. In fact, during Dakota's birthday weekend, Ellen and Portia de Rossi were at that now-infamous football game where they sat with George W. Bush.
Dakota's birthday is Oct. 4 (which she mentions during the interview), and she had a birthday party that weekend in Malibu (which, again, she mentioned to Ellen).
That same weekend, Ellen attended the Dallas Cowboys game in Texas, where photos of her seated next to the former president caused a controversy she would later address on her show.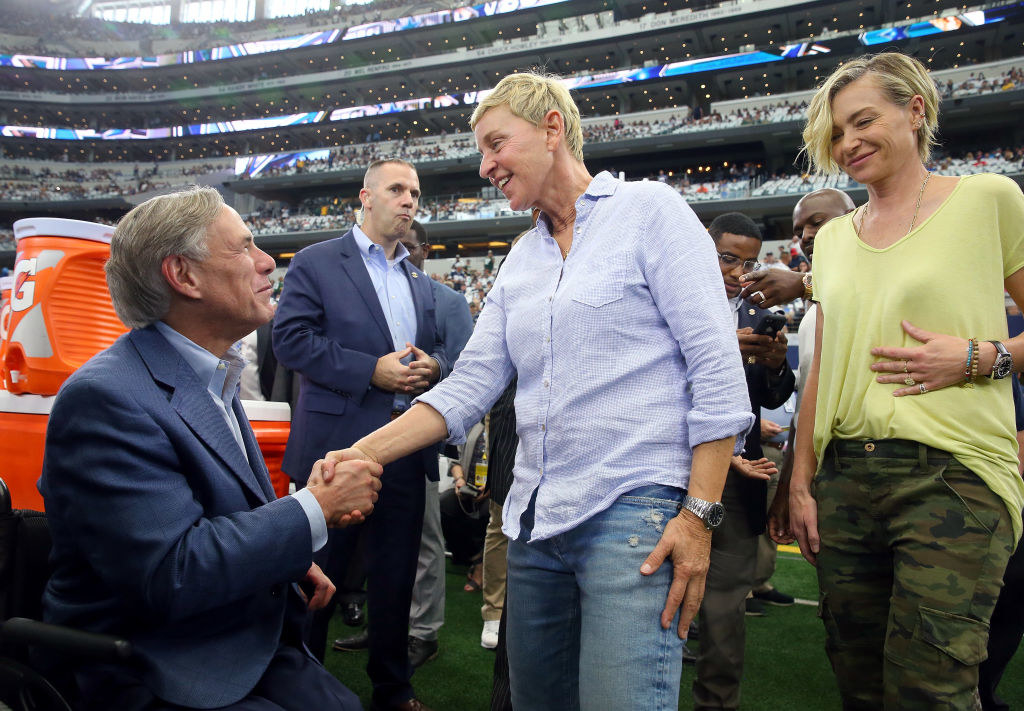 So now an awkward interview is even more awkward?? IDK!
Did you catch the connection the first time? Are people making it too much of a thing? Tell us in the comments!