Sign Up For The Cocoa Butter Newsletter!
The best of Black culture straight to your inbox.
What would you say if I told you there was a way to get the best that Black culture has to offer in one convenient place?
Well, look no further! Introducing...the Cocoa Butter newsletter!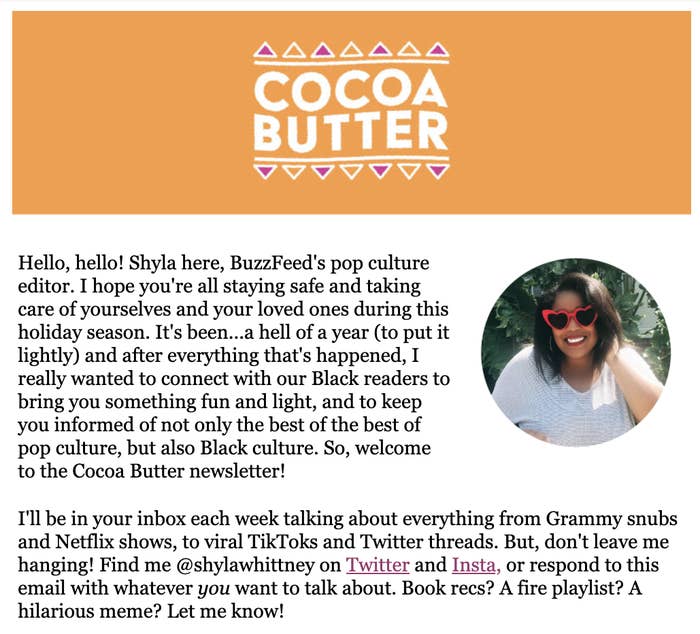 Learn everything you need to know, from the latest celebrity news to the hottest shows and movies to binge.
Never miss another cultural moment again and sign up below!