Okay, so Chrissy Teigen and John Legend attended the Emmys tonight and they both looked amazing.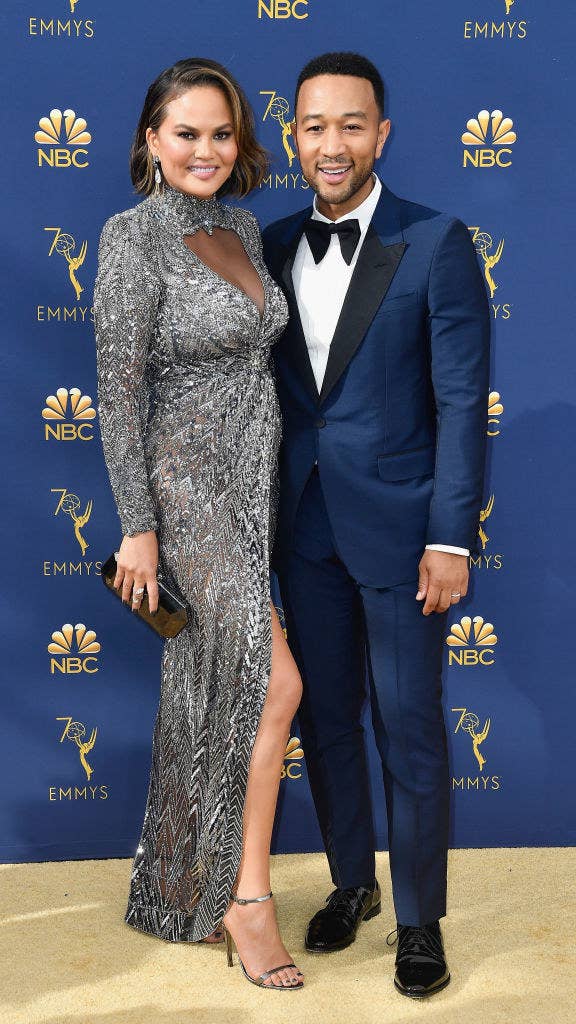 But, like, especially Chrissy??? I mean, GUH-ORRR-GESSSS!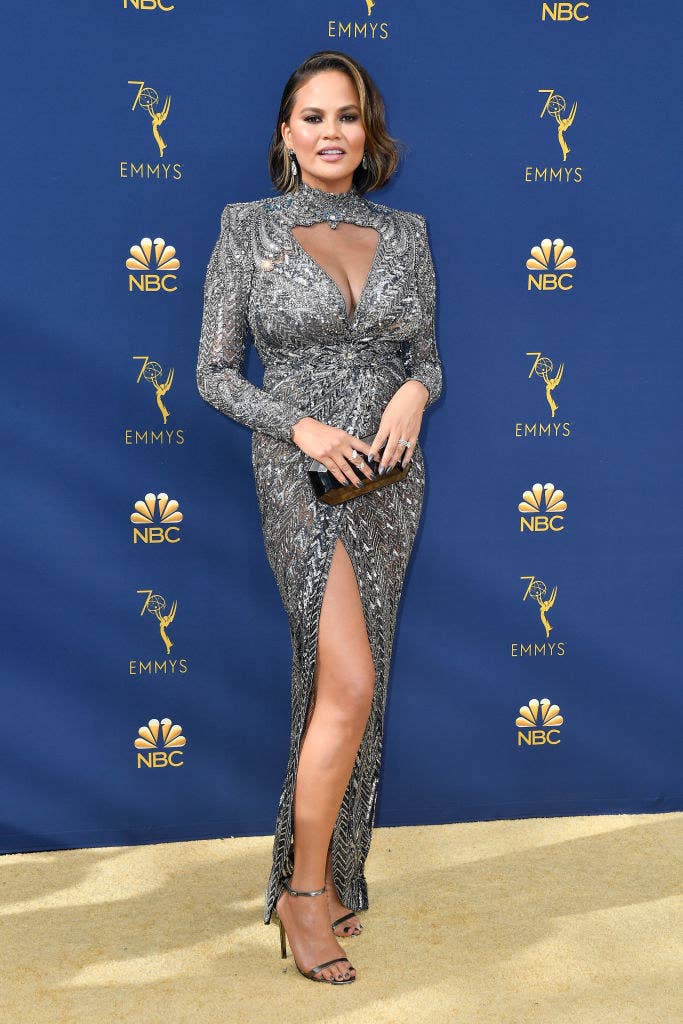 Anyway, some time between crushing the red carpet, sneaking sips from her flask...
...and becoming a new meme...
...the mom of two ALSO clapped back at a body shamer online. Someone commented on a photo of Chrissy and John asking if Chrissy was "pregnant again," and FROM HER FREAKING SEAT AT THE EMMYS, she clapped back.
She wrote, "I just had a baby, but thank you for being soooo respectful."
Then, a ton of other people responded with supportive messages because *shouts from the rooftops* IT'S NEVER OKAY TO SHAME SOMEONE ABOUT THEIR BODY!
*Live footage of Chrissy laughing off all the haters.*