Chrissy Teigen. At this point, she needs no introduction.
Well, a few minutes ago, I was minding my own business and just scrolling through Instagram when I nearly spit out my iced latte after noticing Chrissy's latest post.
"LUNA AND DADDY!" ☠️☠️☠️☠️

In case you've never seen what John Legend looks like, let me tell you: He looks like Arthur.
SEE!
As a matter of fact, his crazy resemblance has become a ~thing~.
Chrissy also wrote that the doll is from her childhood and maybe, JUST MAYBE, she's "been attracted to Arthur [her] whole life," to which John simply replied, "Wow."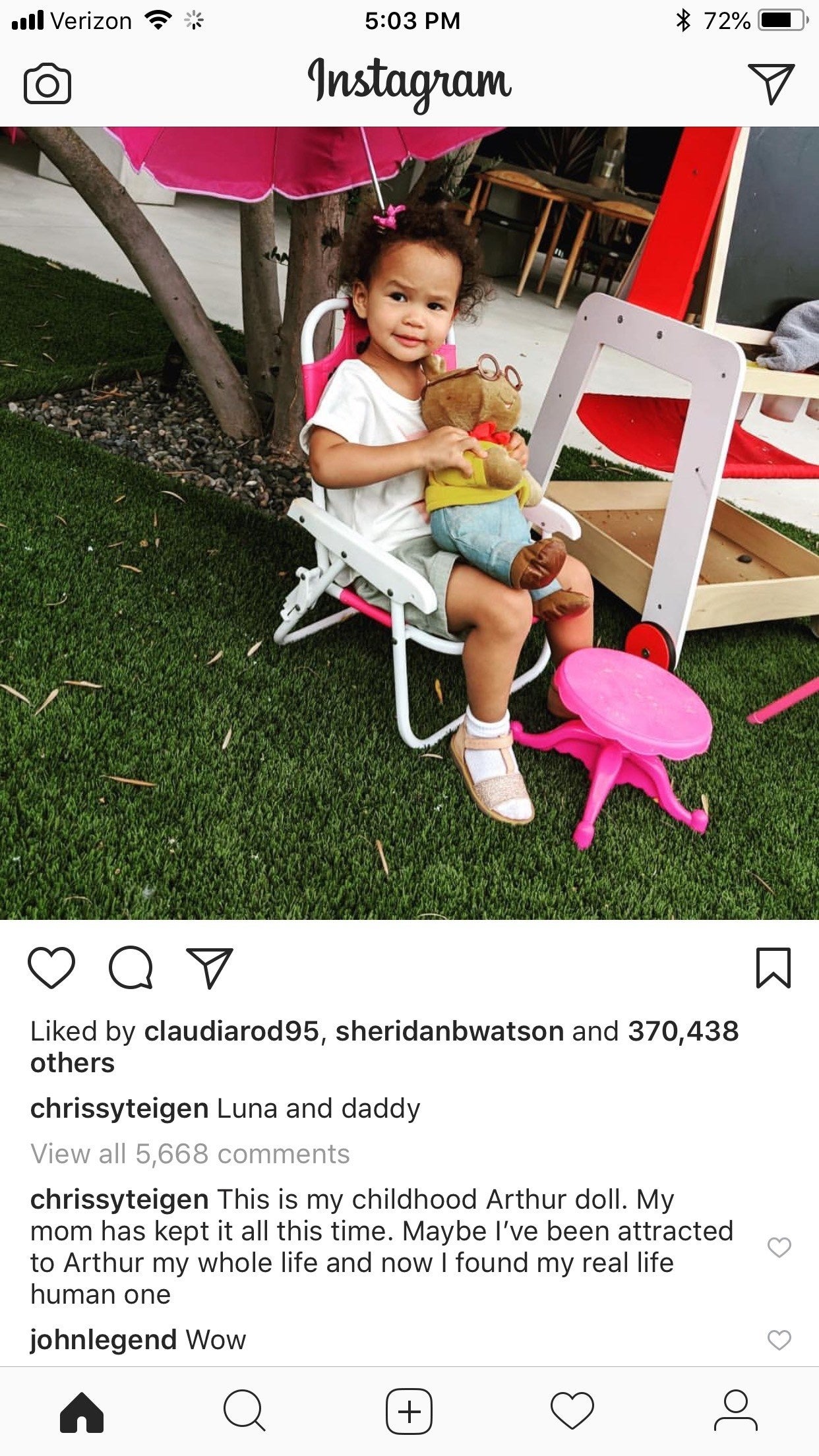 Thank you Chrissy for blessing my Wednesday. Happy hump day, everyone!