Everyone already knows how great Chrissy Teigen is, so let's just get straight to her most recent badassery.
Yesterday, Chrissy shared a photo of her breastfeeding her son Miles, as well as Luna's babydoll, captioning the photo, "Luna making me feed her babydoll so I guess I have twins now."
Well, the trolls, who never seem to take a day off, thought otherwise. One person tweeted, "Menstruating, childbirth, and sex are natural, too, but that doesn't mean I want to see pics of it..."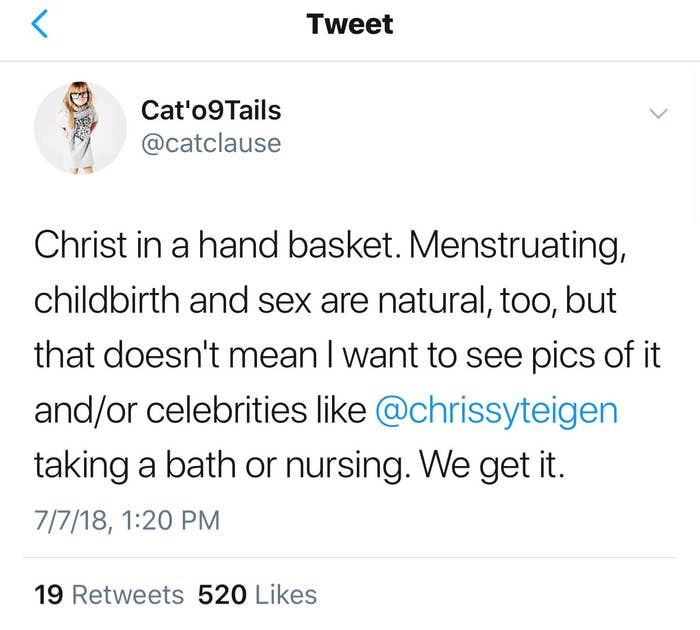 Chrissy promptly responded with, IMHO, one of her most relatable tweets yet.
In a since-deleted tweet, another user wrote, "I think it's perfectly fine for women who breastfeed in public. They are doing it because they need to. When you post on social media that you are doing it, it comes across as narcissistic though." And again, Chrissy had the best response.
So, there you have it. Breastfeeding is natural and she can share pics of it if she wants to.
Word to the wise: Don't come for Chrissy.