Last night on Instagram, Chris posted a photo of...something...that Katherine tried to cook.
Me, trying to figure out just what in the heck that is:
He wrote, "Proud of my darling for trying to cook tonight. Did it go well? No. No, it did not. Not at all."
"As you can tell from the lump of coal in the center of the plate, this bagel bite never stood a chance. I honestly simply cannot imagine what went wrong here."
"But I want to commend her for her effort. This is a big step babe. Proud of you," he concluded.
LMFAOOOOO! I am DONE 😂😂😂!
A ton of celebrities commented on the post, including Katherine's brother who wrote, "Smh."
And a few others hypothesized about what Katherine could pass the bagel bit off as, and TBH, they aren't the worst ideas.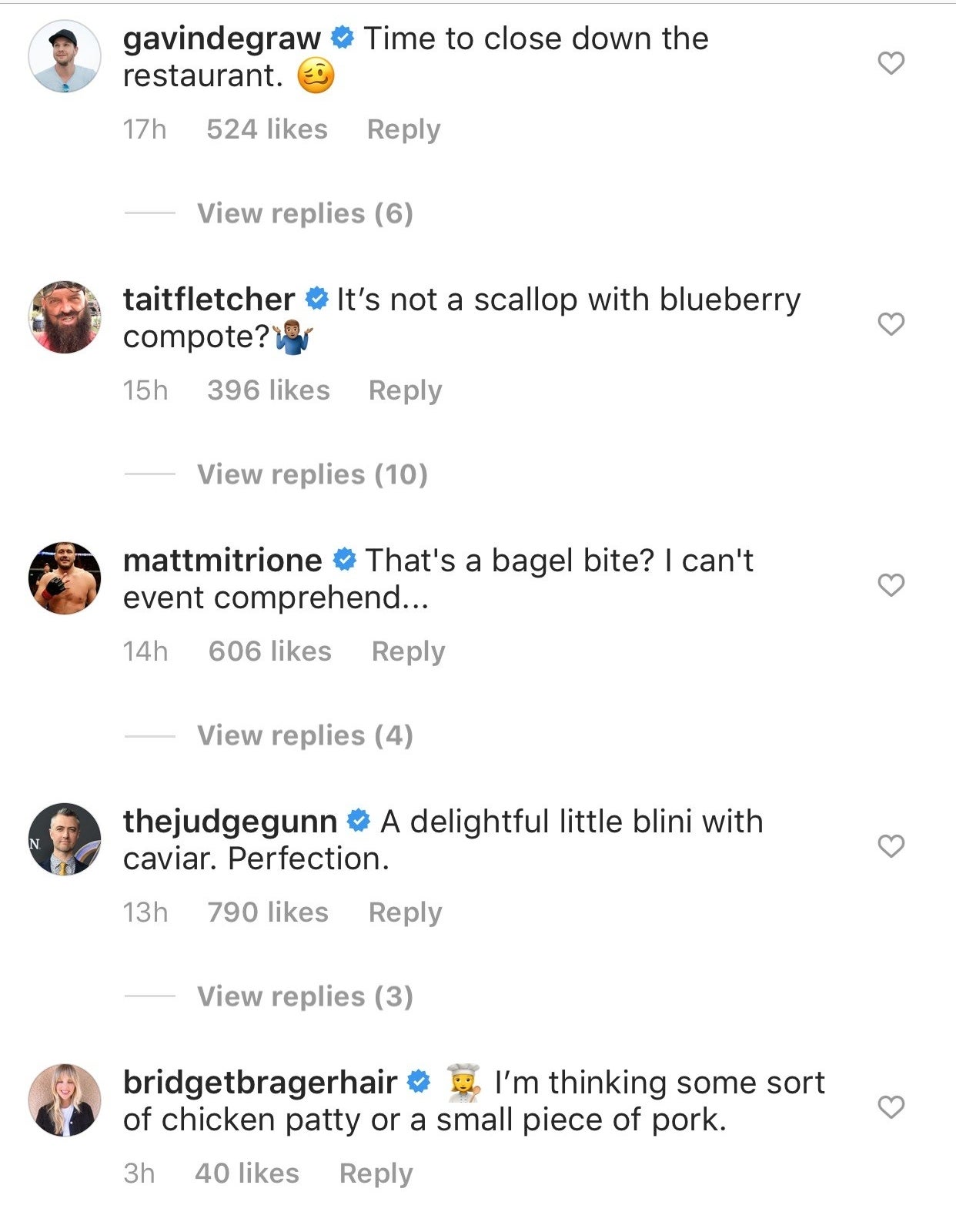 Eventually, the chef herself weighed in on Chris's post and she definitely got the last word.

A couple that laughs (and orders takeout, probably) together, stays together.