Chris Evans Posted A Misleading Photo About His Dog, And Twitter Almost Had A Heart Attack
Don't worry, guys. He's FINE.
So obviously, Chris Evans needs no introduction.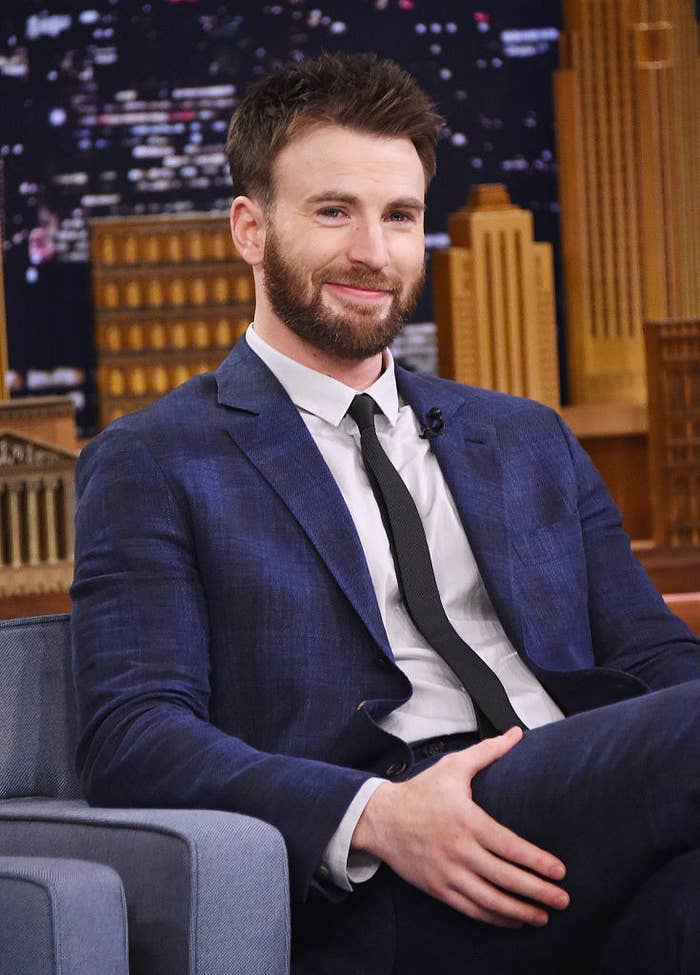 While you're familiar with him, you may be unfamiliar with his ADORABLE pup, Dodger.
In an interview with People, the Captain America star revealed that he actually adopted the mixed-breed boxer while filming his most recent film, Gifted:
One of the last scenes we were filming was in a pound, a kennel. I foolishly walked in and I thought, 'Are these actor dogs or are these real up for adoption dogs?' And sure enough they were, so I was walking up and down the aisles and saw this one dude and he didn't belong there. I snagged him and he's such a good dog. They aged him at about one, he acts like a puppy, he's got the energy of a puppy, he's just such a sweetheart, he's such a good boy. He loves dogs, he loves kids, he's full of love.
Since his adoption, the pair do everything together, like exercise...
...and enjoying nature and her beautiful landscapes.
Since it's no secret how much Chris is (rightfully) obsessed with his adorable dog, fans were very concerned when he tweeted out this pic yesterday with the caption, "Really missing this guy right now."
Many interpreted his message to mean that Dodger had tragically passed away, so Evans was quick to clarify:
...relief...
...curiosity...
...and even thirst.
All in all, we're just glad that Dodger is safe and sound, because when it comes to dogs, I think Chris said it best, "God dogs, they're such great animals. I really can't say enough about dogs, I'm a dog lunatic."