You know Cardi B. She's a 26-year-old Grammy award-winner who also happens to be the first female rapper to score two No. 1 hits on the Billboard Hot 100. Basically, she's impressive as hell.
Well yesterday, after sharing an NSFW tweet of a graphic illustartion, Cardi wrote, "I'm just nasty like that."
Shortly after, one of her followers responded, saying that she didn't think Cardi was sending messages fit for a role model to young girls.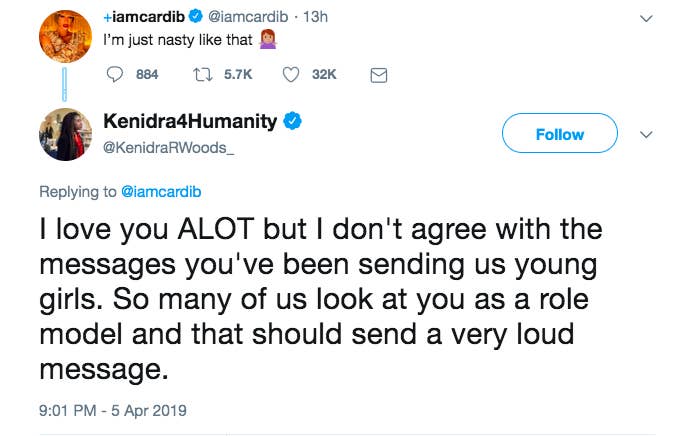 Cardi, who's a mother to baby Kulture, responded:
She said, "For these past two years I been watching what I say and I haven't been myself."
"I been feeling trap and sad cause it's not ME but everybody tell me to be it...for me to be this 'rolemodel.'"
Many people rallied behind Cardi and encouraged her to be her authentic self.
Others even argued that someone who is authentic and comfortable being who they truly are is the exact kind of role model people should look up to.
TLDR;
You keep doing you, Cardi!