Cardi B Just Got Engaged And The Ring Is So Big You Could Probably See It From Outer Space
The ring, though. THE RING!
Well, it looks like Cardi B will be making money moves straight down the aisle because she just got engaged!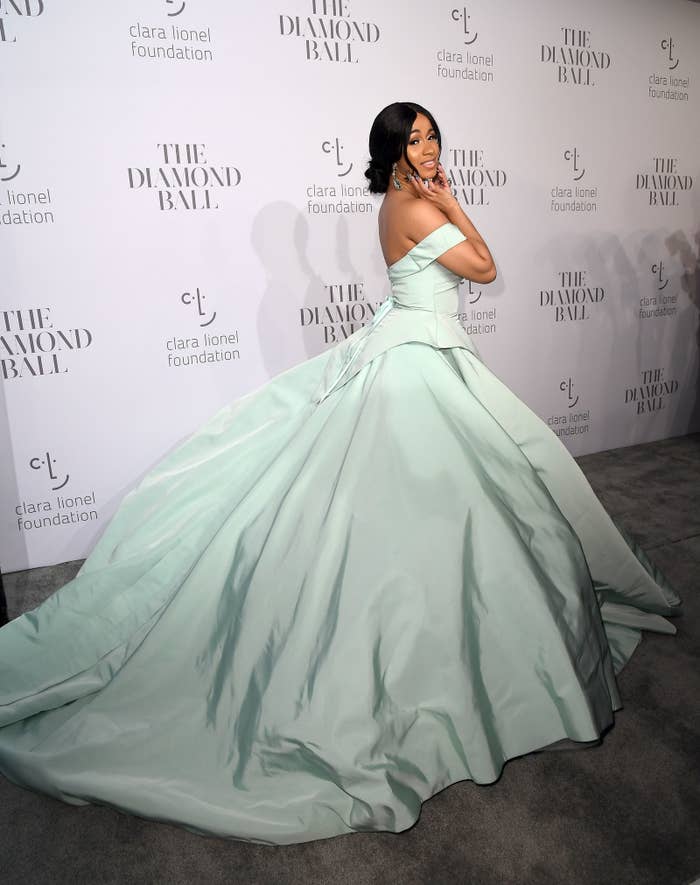 Cardi has been dating 25-year-old Offset (whose real name is Kiari Cephus) from the rap group Migos since early this year.
Last night, during a concert in Philadelphia, Offset surprised the "Bodak Yellow" singer when he got down on his knees and asked her to marry him — and her reaction was priceless.
Cardi announced her engagement on Instagram with a photo and an emotional message to her new fiancé.
She wrote:
Jesus Christ, I'm so emotional. @offsetyrn I loveee you so much. Thank you for seeing the potential in me since you met me – for giving me advice, molding me, and loving me. You're such an amazing man to me. Your family, friends, kids, and you are extremely talented. I can't wait to spend FOREVAAAA with you. Let's make a lot of shmoney and love together ❤️ ❤️
Cardi also gave fans a close-up of the ring and...DAMN. Just DAMN!