Hi hi hi, have you seen Dumplin' on Netflix? I don't mean to exaggerate or anything, but it may be the best movie I've ever seen in my entire life.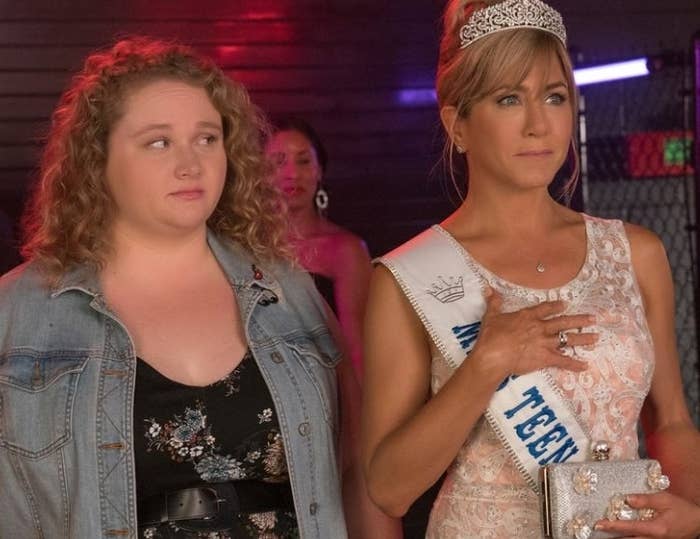 It's full of friendship, mother/daughter feelings, body positivity, and Dolly Parton!! But, that's not why I'm here. I'm here to talk about one thing and one thing only: Bo. Larson.
First off, just look at him!! UNF, that lollipop. And are those dimples?????? I can't. I truly am not able to can. Did that sentence even make sense? Nope! But that's what his face does to me!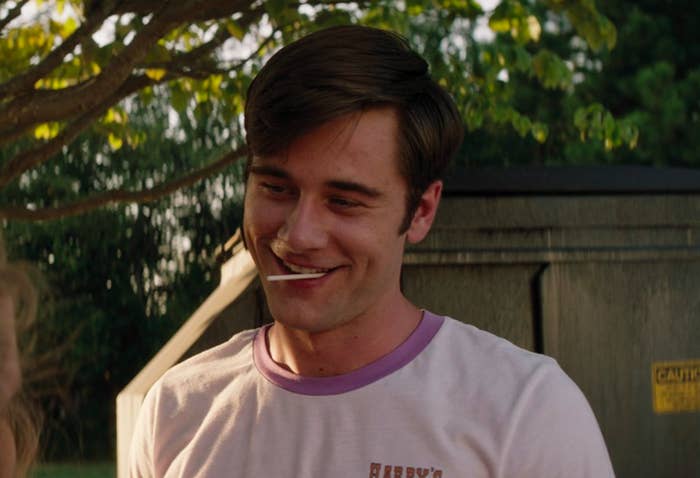 But, he's not just hot. Oh, no! This boy has DEPTH. He is a new species of man that lifts women up and tells 👏 them 👏 the 👏 truth 👏.
And he gets sad when she doesn't talk to him because he just wants her to share her thoughts and feelings with him all the time! That caution sticker is in the right place, I'll tell you that much. This boy is dangerous!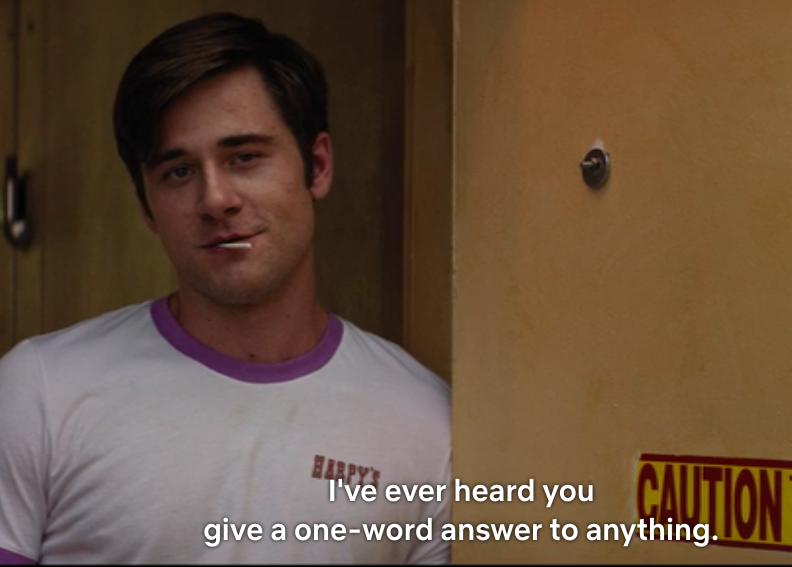 Let's not forget about the time he gave Willowdean a Magic 8 Ball, which, let's be honest, was really just an excuse to hold her hand. Caahuutteee!
And when he shyly invited her to watch a meteor shower, but then bravely made the first move and kissed her. Find yourself a man that can do both, ladies!
"That's my girl" is the new "Come on girl, you know I already got it." As it should be! Peter Kavinsky who???
Brb, gonna go rewatch all their best moments but enjoy this gif of them walking into the sunset while I'm gone (Yes, I know it's still Harpy's, leave me alone).