ATTN!!! Billie Eilish's signature green-and-black do is officially no more.
The now-seven-time Grammy winner started teasing her new look yesterday on Instagram, asking fans, "Can you guess what color?"
And then, earlier today, she showed off the blonde, and tbh, I'm obsessed.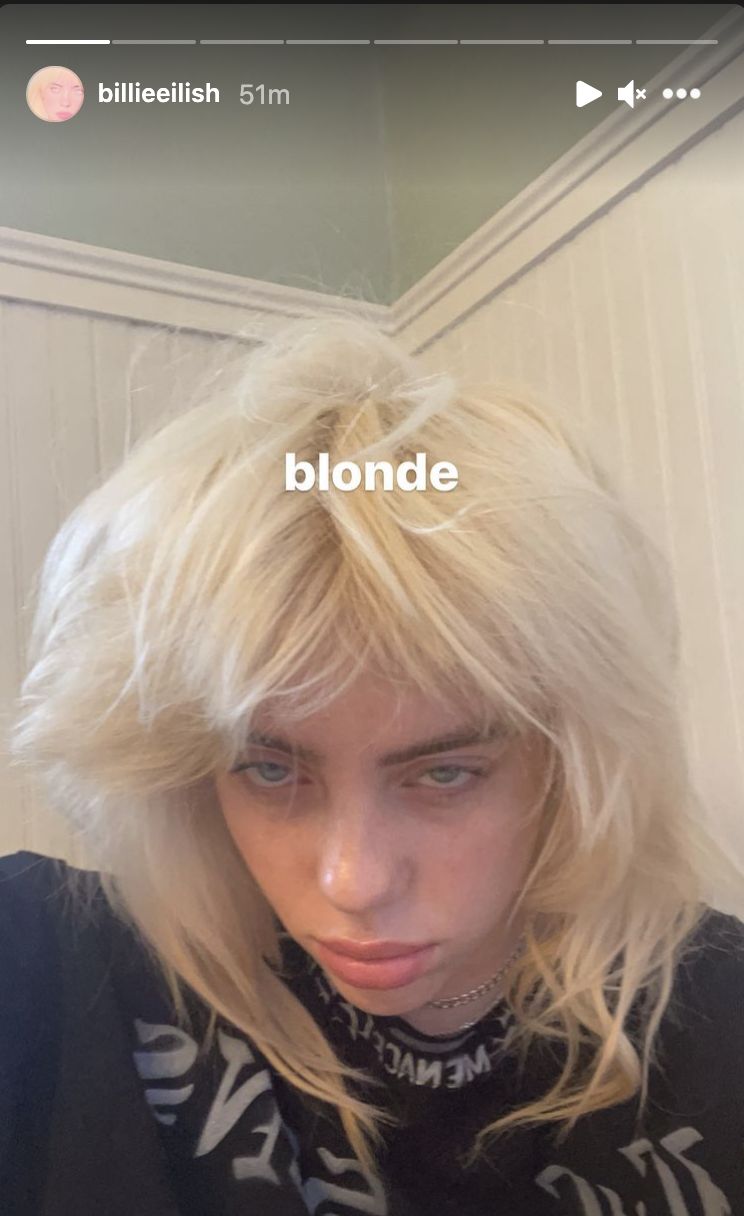 "Bye, green," indeed!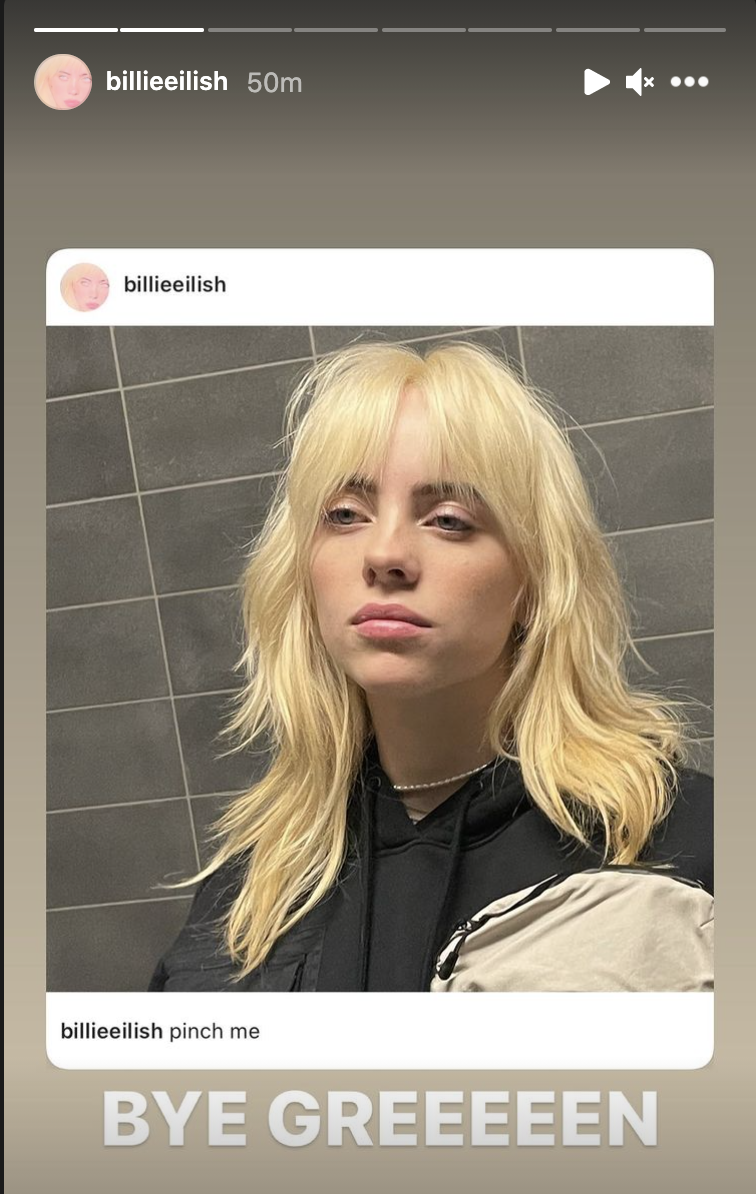 But a celeb can't just dye their hair these days. Oh no, there's gotta be a conspiracy now, too. The problem is, I believe it. TikTokers and tweeters alike are convinced that Billie actually dyed her hair a while ago...
Normally, you can see Billie's natural hair color in her roots, but in recent pics, it's all green. HMM....
And I mean...she did wear a hat.
And a head wrap.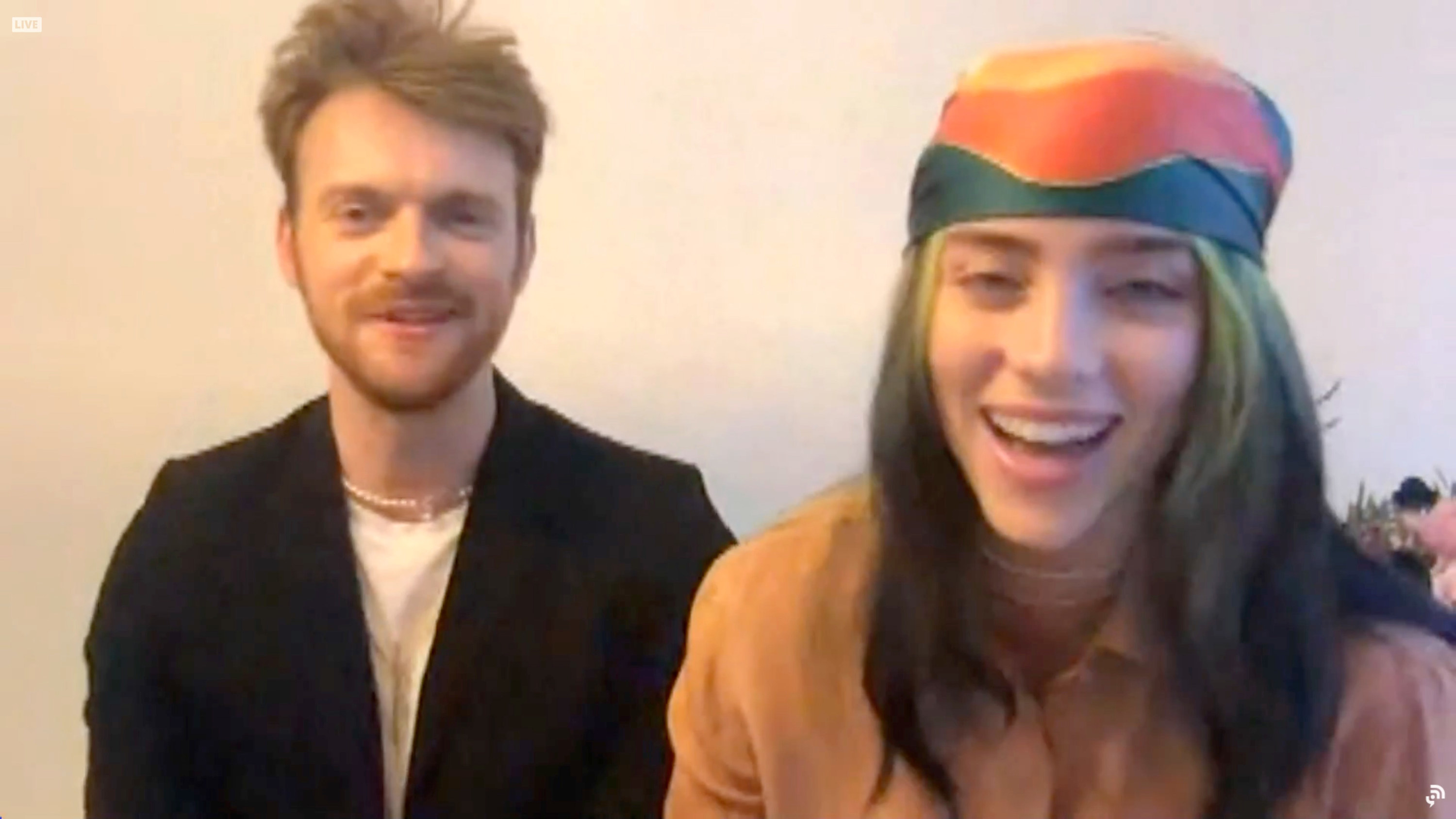 And this headpiece. So those roots were good and covered up.
Well, wig or no, I am here for this new era of Blonde Billie and need her to share more pics ASAP.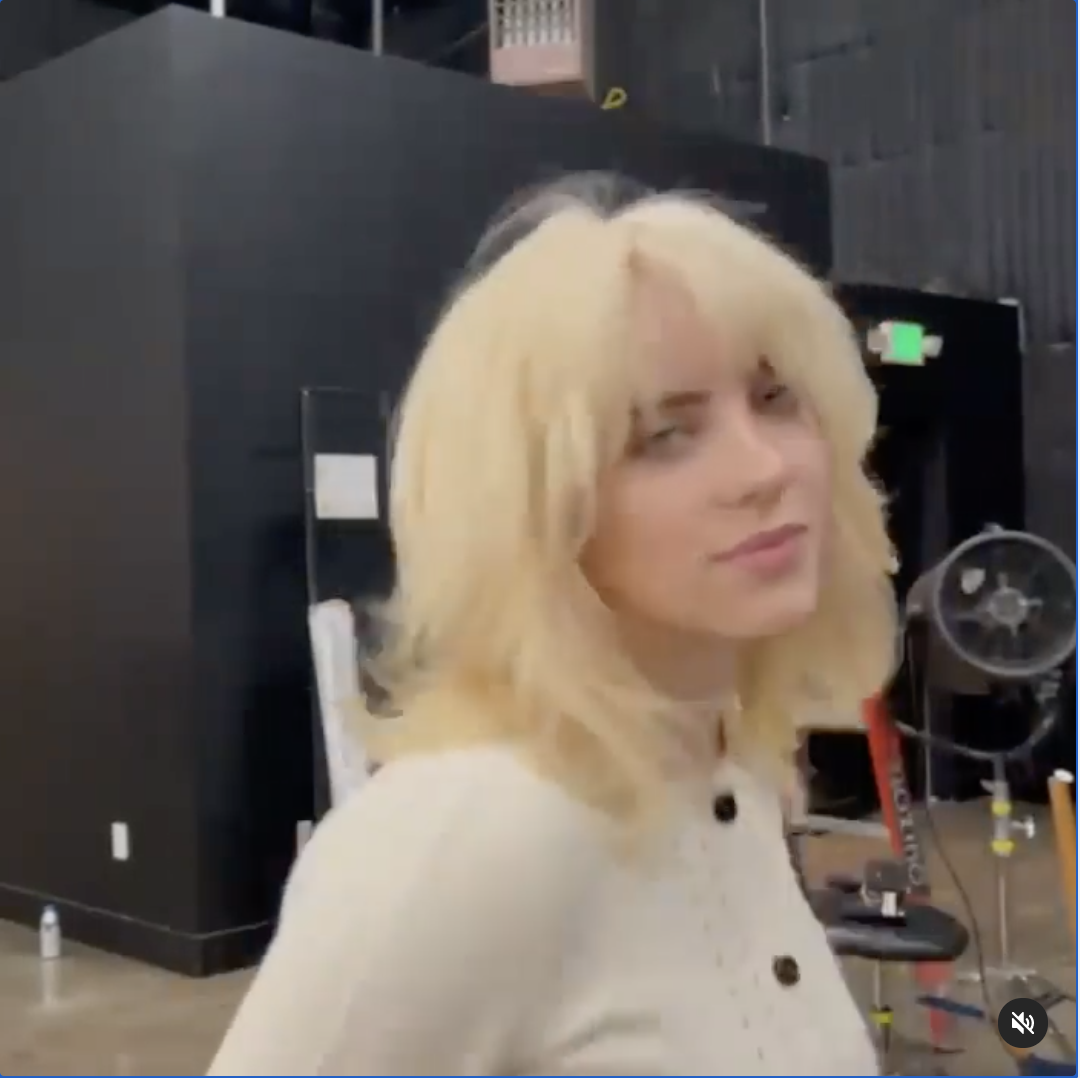 What do you think of Billie's new look?
TikTok videos not playing for you? You might need to change the settings on your device — here's how.