Many celebrities have contributed to the relief efforts including Beyoncé, who was born and raised in Houston.
In addition to headlining a Harvey relief telethon, the Lemonade singer said that she would be "working closely with [her] team at BeyGOOD as well as [her] pastor to implement a plan to help as many as [they] can."
Well on Friday, Beyoncé — along with Tina Knowles, Blue Ivy, and Michelle Williams — visited St. John's Church in her hometown and delivered a hopeful messages to those affected by Harvey.
She told the crowd:
I just want to say that I'm home. This church is my home. I was maybe 9 or 10 years old the first time I sat there where my daughter is sitting. I sang my first solo here, and I just want to thank you for lifting my family up, for praying for me, and for being such an incredible example of what light and love is. This today is a celebration of survival. Y'all are my family. Houston is my home. I thank God that you're safe, your children are safe. I think what really matters is your health and your children and your family. I just want to say I love you. I've been blessed so that I can bless other people, and I ask of God to continue to do that for other people.
Bey also took the time to serve meals to those in need during her trip, in addition to snapping multiple photos with appreciative fans.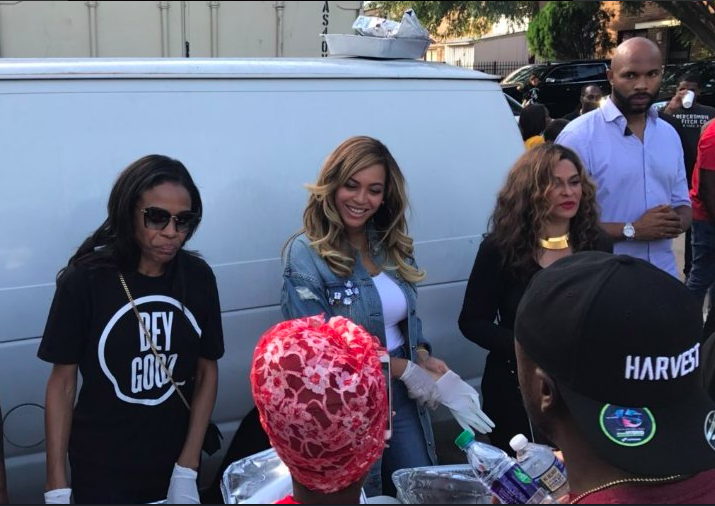 Thanks to Beyoncé and other celebs for all that they're doing to help!