This Photo Of Bella Hadid Flipping Off The NYPD For Not Wearing Masks Has Over A Million Likes On Instagram
"Masks are for all of our safety, not just yours."
When it comes to health and safety, Bella Hadid is not holding back.
Over the weekend, the 23-year-old model called out members of the NYPD for not wearing a mask, saying they looked "goofy."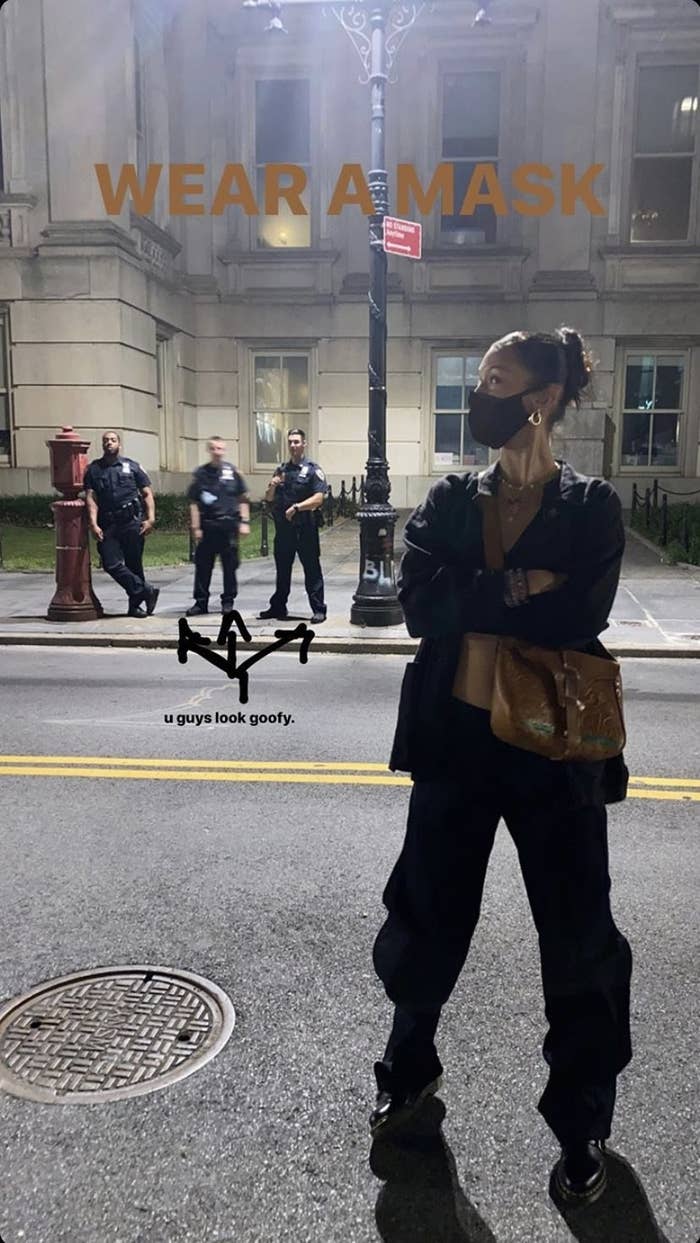 "Hi @NYPD, masks are for all of our safety, not just yours," she captioned a pic of her giving the officers the middle finger.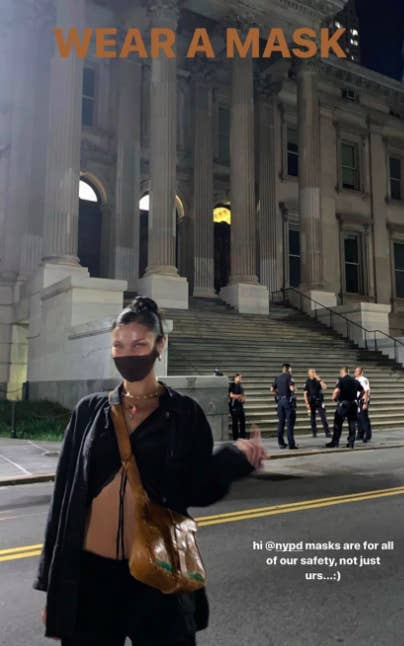 In a later post on Instagram, the soon-to-be-aunt wrote, "#WEARAMASK we wear masks to not only protect ourselves, but to protect our loved ones and our communities. Even if your local police force isn't wearing them, doesn't mean you don't have to."
"So...wear a mask. It's cute and cool. They even have different colors now so you can protect and still have a passion for fashion. Be smart. Let's go. Love you," she concluded.
I think she made herself clear. So, listen to Bella and wear a mask!