Drake's Song "Finesse" Might Be About Bella Hadid, But It's Not What You Think
"Why can't ppl be friends w/o all the insinuation?"
ICYMI, Drake dropped his newest album, Scorpion on Friday.
Well, another one of his tracks that's got people talking is "Finesse," because a lot of the lyrics seem to be about Bella Hadid.
The first verse of the song starts with "I want my baby to have your eyes / I'm going against my own advice / Should I do New York? I can't decide / Fashion week is more your thing than mine."
The ~insinuating~ lyrics continue in the second verse when he raps, "You and your sister / Too hot to handle / Things would get cancelled / I would make time for you / Commitment / Going the distance."
But, all that "Commitment, going the distance" stuff is where it gets interesting. See, a while back, there were rumors that Drake and Bella had some kind of romantic relationship.
Whatever the truth may be, "Finesse" has people asking questions again. Yesterday, Perez Hilton tweeted questioning if the rumors were true and one user responded, "Probably, who hasn't he banged #jealous."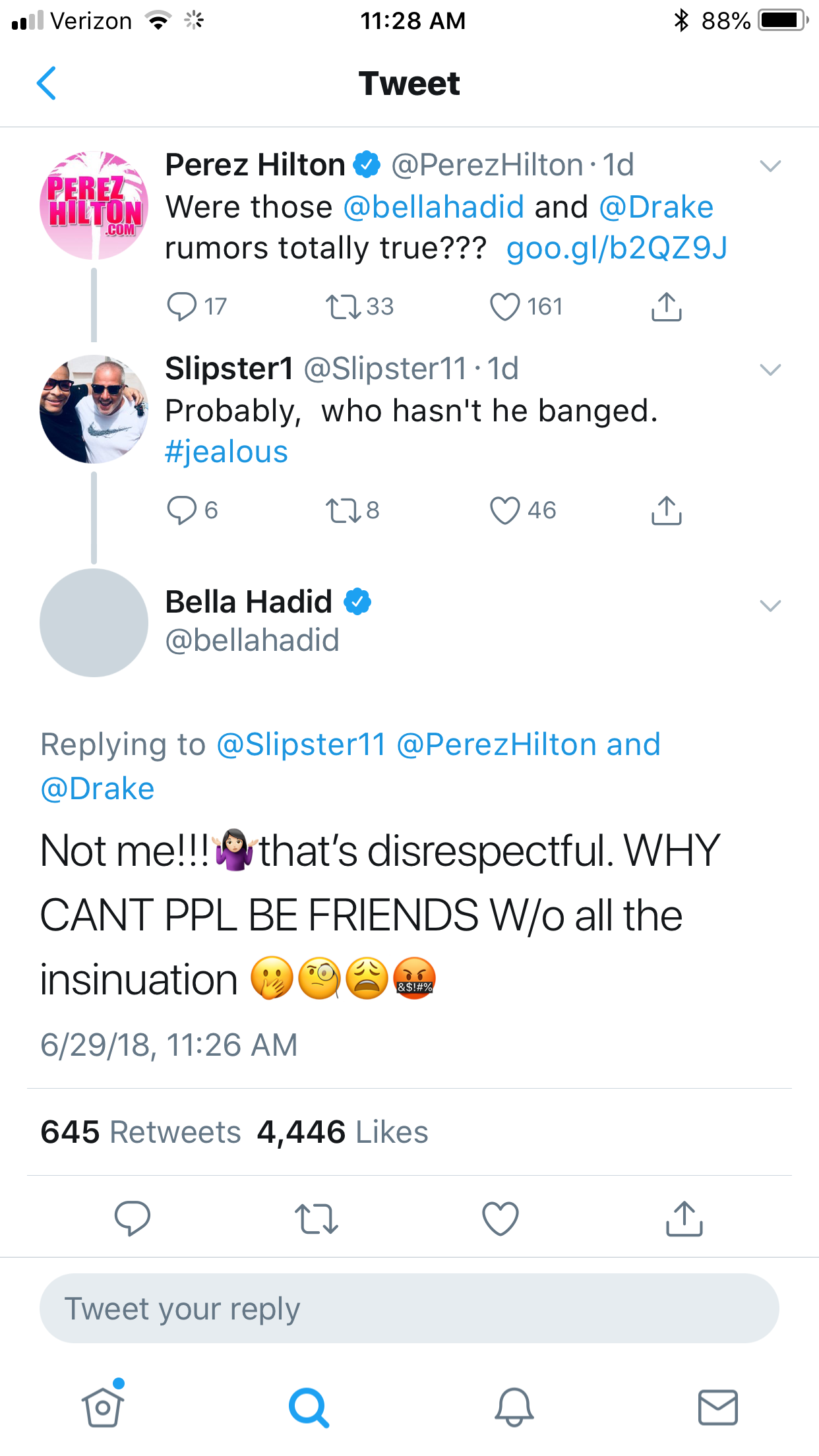 Bella clapped back, responding, "Not me!!! That's disrespectful. WHY CAN'T PPL BE FRIENDS w/o all the insinuation?"
So, there you have it. They're friends. Now, all you haters out there can shut it.