And 2919 days ago — AKA Oscars 2011 — Anne Hathaway and James Franco co-hosted. Also interesting times!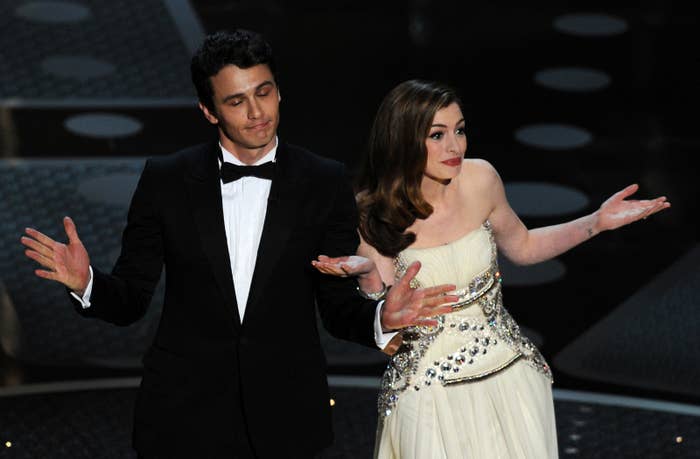 In case you've blocked it from your memory, their hosting gig was...not favored by critics.



Now, our beloved Anne may not be nominated for an Academy Award tonight, but did that stop her from deserving one?? Absolutely not. No, I'm not talking about a role in a movie. I mean, Instagram. Obviously!
The Ocean's 8 actor hilariously shaded herself in a post, writing, "No matter what happens with today's show, just remember, it's already been worse. Happy Oscars!"
Oh, Anne. You always know how to crack us up.