On Friday, America Ferrera announced that, after five years, she would be leaving the cast of Superstore.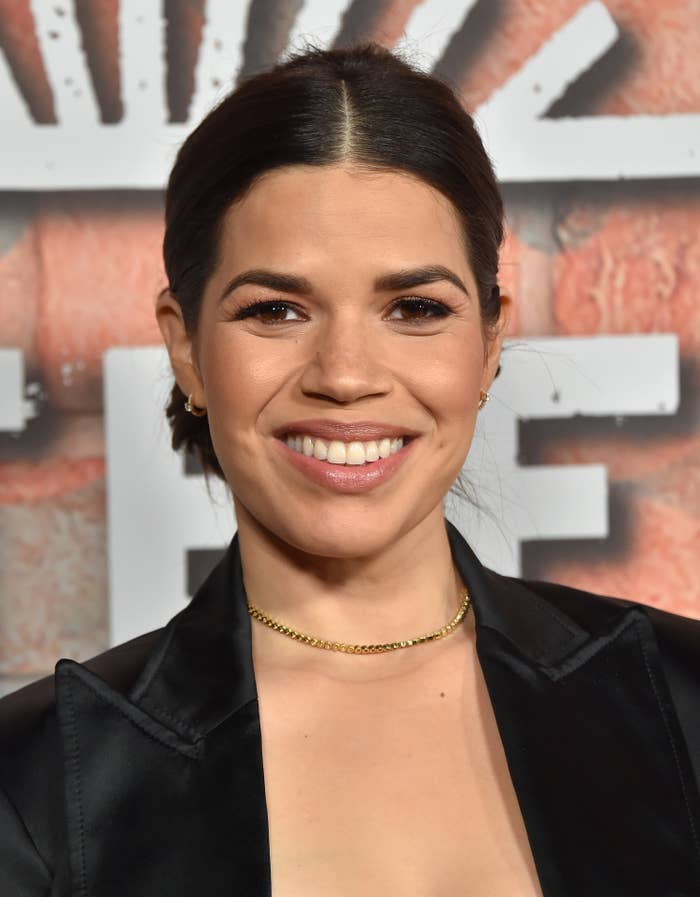 In an Instagram post, she wrote, "The last five years on Superstore have been some of the most rewarding, enriching, and enjoyable years of my career."
"I'm so grateful to my partners at NBC and Universal Television for the support and belief they have always placed in the show, and I'm most thankful to the brilliant Justin Spitzer for creating the funny, smart, and relevant world of Superstore and inviting me to be a part of it."
"As I start the next chapter for my family and career, I wish only the best, and much continued success, to my beloved Superstore family," she concluded.
The 35-year-old actor, who is currently expecting her second child, not only stars on the show, but has directed several episodes.
Superstore was renewed for a sixth season, so it will continue without one of its biggest stars. In a touching post, Lauren Ash, who plays Dina, called America's exit "hard to accept" and said the show is "not gonna be the same without her."
America's surprise announcement has left many fans shocked, upset, and concerned for their favorite TV couple's future.
There's no official word yet on what America's exit will mean for Amy and Jonah's relationship. Maybe Amy will leave for some fancy management job at corporate and they'll do long distance. Or, maybe Jonah will leave with her. All I know is these two better not break up. Not an option!!!!
What do you think will happen to Amy, Jonah, and the other Cloud 9 employees? Tell us in the comments!