Which class is the bane of your existence?

Music Skills (if you can even call it that)

Musical Theatre Performance; I don't know if I get anything right in that class

Any class where I have to see any of your faces

US History II Junior Year of High School

any/almost all liberal arts requirements

Anything that requires reading or writing

my SIFT class. it's useless

8:30 BALLET FUCK DAT SHEEYIT

Jenn is such a lovely woman but ballet at 8:30am is currently a dead mission

It's a struggle getting to each and every one

Anything that requires me to be awake

if you could pick, what show would we be doing in the fall?

Anything Sondheim (or atleast a published book)

clytemnestra, a heavy metal musical i devised

literally anything thats not devised pls

the bremen town musicians

A chorus line but with dancing

I literally don't give a fuck

Literally any Shakespeare

Fucking Parade shit dammit. or Sweeney Todd

Anything at this point in my education here

Les Mis (2012 Movie Version)

Something without so much angst, maybe CATS!!

I am COOL as a cucumber with American Idiot

ah don't make me make decisions um something big and dance-y

In the Heights (I'm Puerto Rican)

Sweeney Todd or any real musical for that matter

So I've been stuck on Rent for the past 20 years of my life so yeah...RENT

What do you do during your breaks between classes?

Nap wherever I can find a place to rest my head

SMOOOOOOKE with pals if the timing is right

Wallow in a bubble of anxiety and self hatred

Find friends on the 16th floor

Be loud and angry on 16 (with friends)

sleep or smoke if it's right

go into a practice room and screlt

lock myself in a practice room and shamelessly screlt since u been gone

Sit on a random floor of Terra or go home and say I'm doing homework

Go to terra dining hall, get a good cry in, and cuddle with my cat.

Work in the theater school office

Rehearse or take a stroll

sleep or shower or coffee

stress about everything else I have to do

What is the grossest thing you have willingly consumed at Terra?

Cheeseburgers and flat Pepsi

bitch i got a meal plan exemption after first semester

Uncooked rice masked heavily in beef

I sure swallowed my dignity a lot!!

I do not eat at terra I no longer attend uarts

I think it was supposed to be eggs

pasta with that hot cheese wiz shit

Pasta with cold chicken on it from the salad bar that wasn't cooked all the way through

walking tacos on carnival day 2k16

everything served in terra

I don't know-- I blocked all that shit out of my memory

fries w that sketchy lumpy cheese sauce

Honestly, I'm a proud supporter of Terra Dining Hall.

I have never set foot in that place

Don't show my face around those parts

some of those half cooked noodles

Some sketchy, wilted salad

The long strand of hair that was in my mouth after eating that mysterious soup that looks like clam chowder but is actually broccoli cheddar...

hot dogs in various states of soggy and/or stale buns

soggy salad with a side of bugs that I did not ask for

What are you singing for season auditions?

New York Film Academy

i left this answer blank because i'm a piece of shit

Something way too commerical for this schools #whoops

I'll decide the night before

Voices of The Old People by Simon and Garfunkel

Who knows(also like for real when are those)

I'll decide probably two days before my audition

The alto part of monster mash

Nothing I do not attend UArts and I am also not a musical theater major

Ecocritical version of America the beautiful

Black Sheep by Gin Wigmore

I don't know yet because I wanna do Sondheim but my voice teacher says do rock

some tenor song that I can't sing without hurting myself

maybe some avril lavigne?

Shit I should figure that out

None of your damn business

The Show Must Go On --Queen

Something classical because, let's not joke, I have no belt

Probably something self-composed or some rock/RnB ditty

Can't think of this right now

I'll decide when they announce the full darn season

I'll probably just pick two days before

I don't fucken know yet??

What's your wawa order?

Some kind of cheesesteak hoagie

Fiji Water and a Sizzli with lots of Ketchup

Mac and cheese and a 16oz French vanilla coffee with hazelnut creamer

breakfast burrito with no cheese, add hash brown and avocado

a cheesesteak w/ no onions because theirs are like worms honestly!!

Jalapeño bites, sriracha bites, and (all new) potstickers

turkey, cheese, and bacon panini

Usually a quesadilla with pepper jack but sometimes I just put my face under the slurpee machine and pick a random flavor

Nothing I am deprived of wawa

Mint Oreo Milkshake and apple slices

Either the superfood salad or a cheese panini, depends how much I hate myself

Panini with apples as a side

bacon egg and cheese sizzli with coffee

turkey/cheddar/chipotle/ranch panini and carrotsturkey/cheddar/chipotle/ranch panini and carrots

BLT with avocado on an everything bagel

Honestly usually just a pretzel

24oz smoothie OR the mac & cheese bowl with bacon

A big ol' coffee and that's it, I don't trust their food.

An unapologetically gross hoagie

Chicken strips with a side of mashed potatoes AND mac and cheese

Chicken cheesesteak with cheese sauce and extra mayo

probably pretzels, an iced tea, and a pickle

turkey ranch triple decker

Turkey pin rolls and iced coffee

Which professor do you come to most frequently with personal issues??

Krista Apple or Leah Walton

Charlie, I like it when he looks back at me in silence and finally just says "...Ok...". Always gets me through.

Wayyyy too awkward to do that

My 12th grade English teacher mr. Smolin

Chazzy G because his nipple rubbing calms me down

I asked Justin Lujan for monologue suggestions ?

Literally none because I always forget that they're here for me LOL

I hold all my feelings inside!!

My cat, I don't trust any of them.

Personal issues?? That sounds like your problem not mine.

i tend to bottle my feelings but maybe kati?

I don't discuss personal issues

What is your backup plan?

become a casting director and cast myself

I will most likely light myself on fire, get out of bed, and be the starchild I can be

I'm literally not good at anything else!

Come back to UArts (but probably not)

Move back to Canada and cry forever

haha what? (proceeds to cry through her smile)

Uarts professor who is mildly depressed

being a professor at uarts honestly

Personal Stylist/Dog lady

The sweet release of death

Teach, but that's not a just back up, that's part of the plan eventually

idk, probably either being makeup artist or dying

Doing hair and makeup / personal trainer

No backup plan baby, letting the wind take me

actually more of a goal, not a backup, I want to get my MFA in Musical Theater and teach at an undergraduate level.

Death (...or art therapy idk)

Move to New Orleans and sell essential oils to my friendly neighbors

teaching but hopefully it won't come to that

Teach theater and dance to kiddos
Which UArts Sophomore MT Major Are You?
You are lawful good but also chaotic evil. You fix everybody's technology, sometimes without being asked. You can usually be found in the Spruce lounge lusting after YouTubers.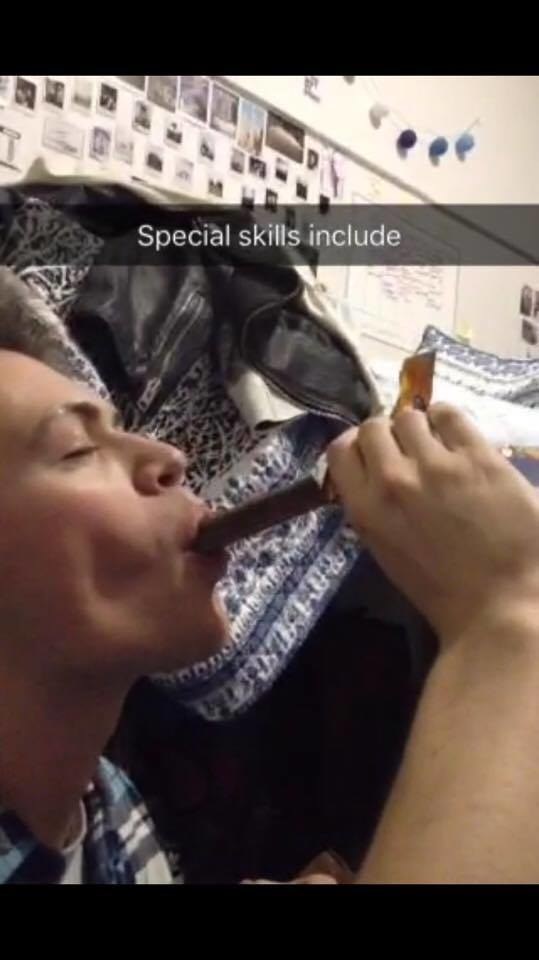 IMPOSTOR. You're graduating in 2018, you transfer you! You often wonder why you left Tisch, yet continue to be unapologetically commercial. You have a sick obsession with CATS (stop) and can be quite intense (#scorpio). Between your Stephen Sondheim coloring book and closet full of Lulu skirts you are the epitome of the #basic MT (or at least, as basic as it's possible for a UArts student to be!).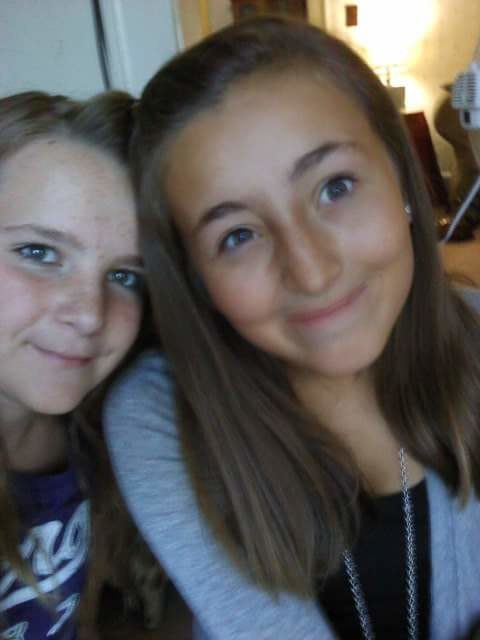 Obviously, you're cute as hell. You're a super impressive tapper. After several unsuccessful attempts to cut dairy out of your diet, you wrote an ode to Cheez-Its which you performed for a grade in piano. It's worth noting that you were also cast in The Stinky Cheese Man The Musical after a mock audition in freshman ballet. (I'm sorry to make this pun but) SHAY CHEESE!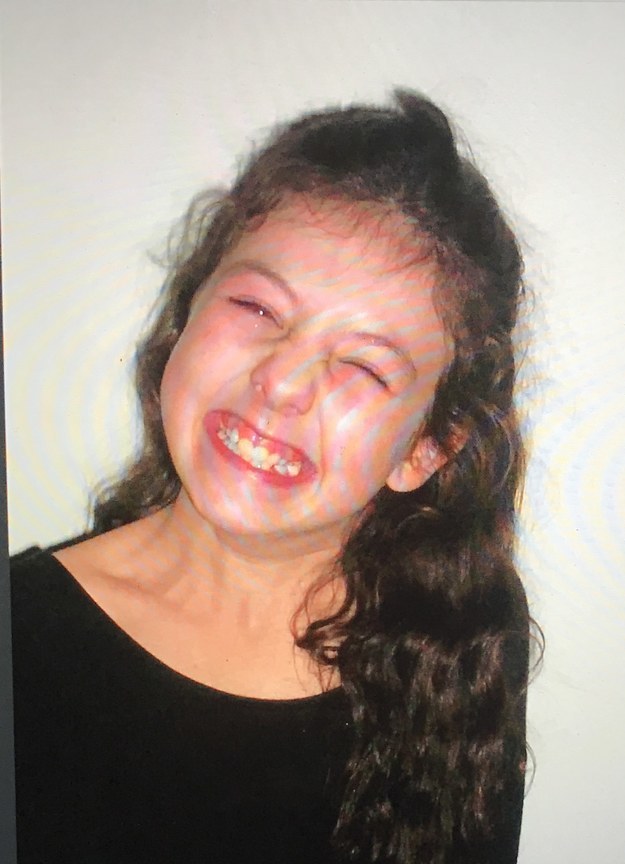 You made this quiz! A lot of people think you're a DPP, but you're actually as basic a musical theatre bitch as they come. You are the editor-in-chief of the UArts branch of The Odyssey Online, and you also run Coffee Cup Cabaret, which means you post in the Facebook groups a LOT and David Howey shades you at every convocation. But you firmly believe in Creating Your Own Opportunities™, and if acting doesn't work out you're just going to pull a Broad City and write an autobiographical TV show that you will also star in. Keep fighting the haters!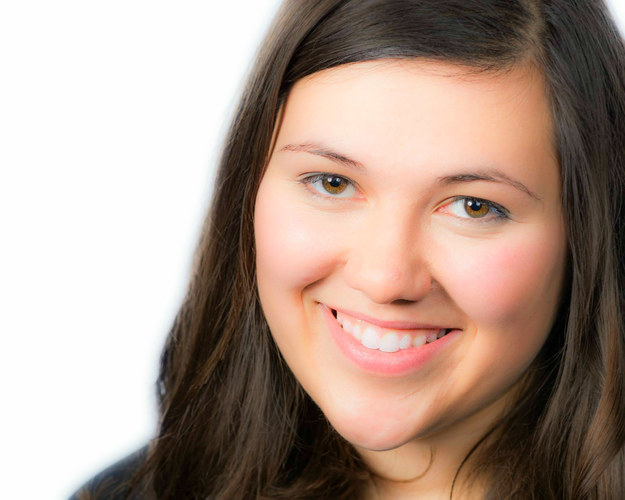 You're just really cool. Hobbies include Instagramming your own boobs, smoking weed and being kind to everyone you meet. You have an infectious smile! See also: Aliria.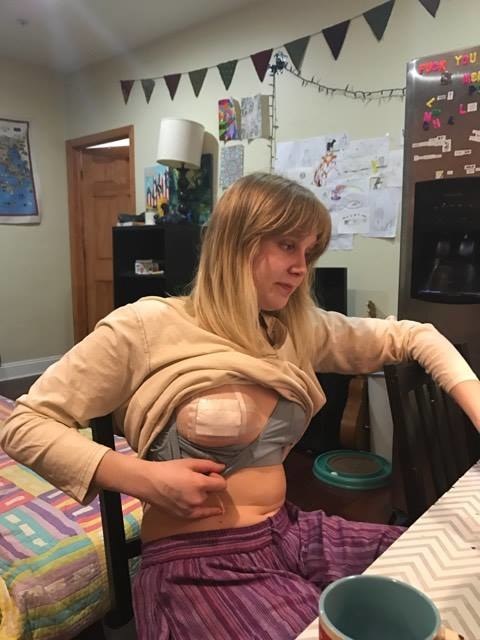 You got:

Lorenzo Pugliese
You're the Italian version of Troy Bolton! No but seriously, your middle school performance of "Breaking Free" is at least as iconic as the original and you for real look like Zefron. In your free time, you enjoy getting high with Jasper, with whom you have the most epic bromance of the century.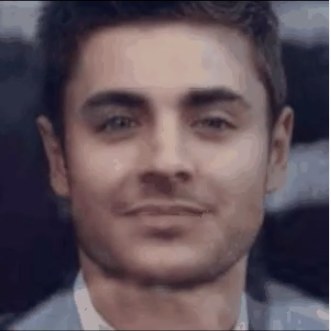 You are a permanent fixture of the 16th floor! You had a better group of friends in high school than most people have in their entire lives. You're hilarious and your vibrato gets everyone shook. You always commit to the bit. Gotta blast.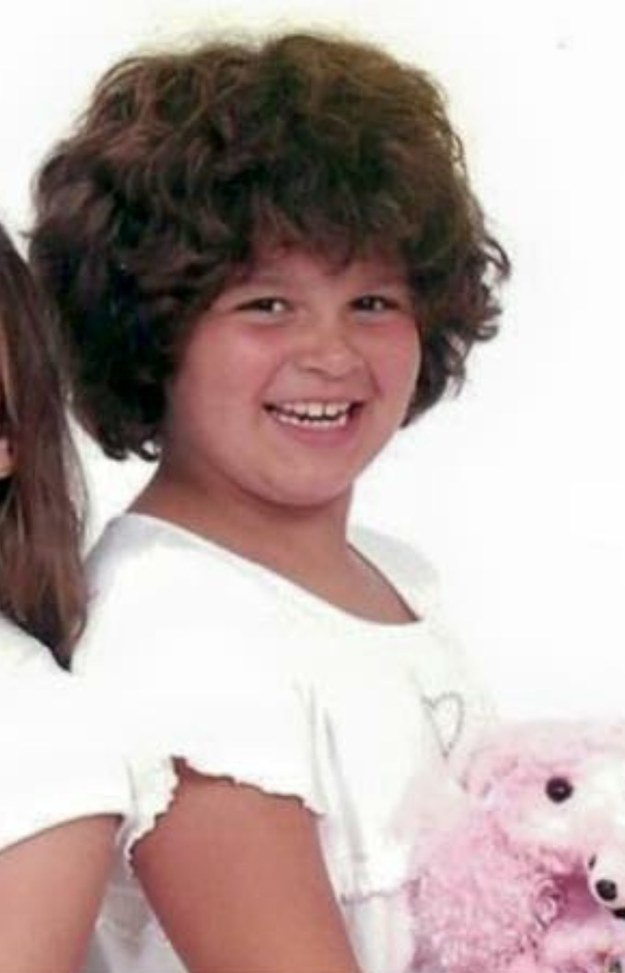 (carleigh as your birthday present i'm changing this) You are UA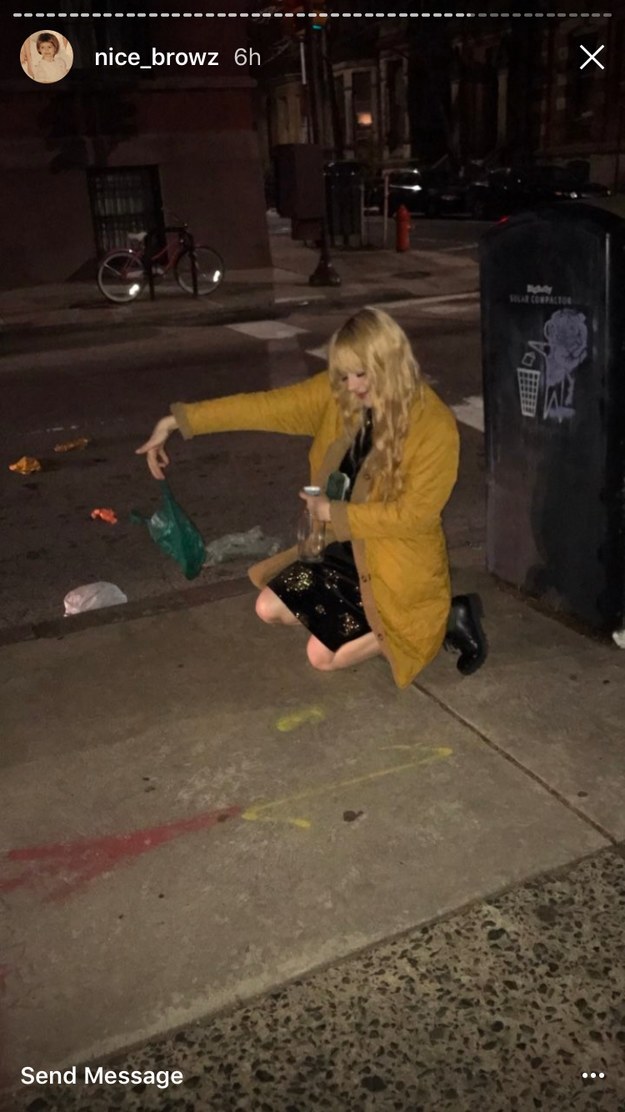 you're just really bitter. See you in the void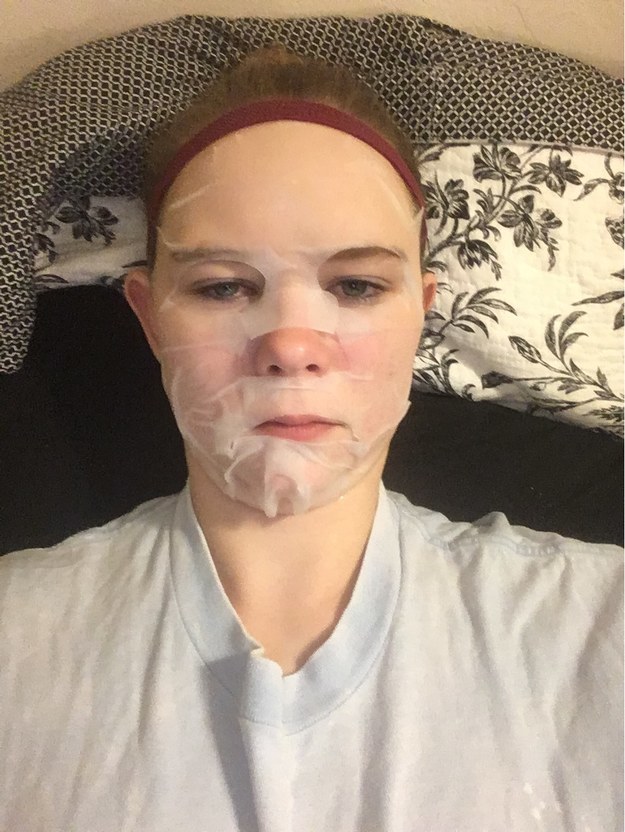 You got:

Martha Ruby Clark
she doesn't even go here do you even go to this school?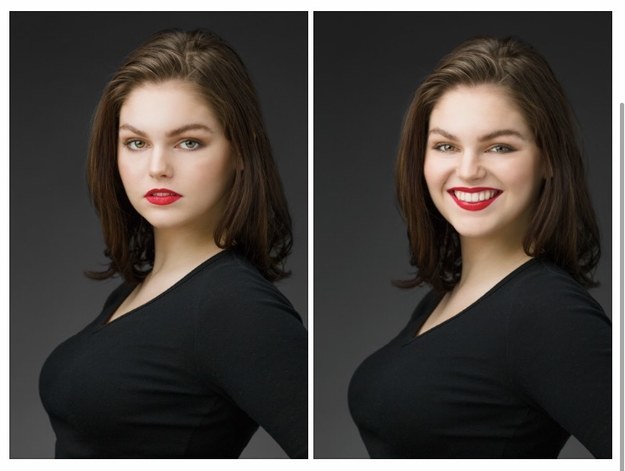 You got:

Angelique Foster
You don't play well with others. When you dislike someone you will be extremely petty, and will stop at nothing to extinguish their happiness. When you like someone you will make a lot of strange noises and faces, and will stop at nothing until you drive them insane.
You got:

Liberty Laferriere
Are you from Canada or something?You won't shut up about A Little Night Music and Carousel and even though you try to be healthy, you consume approximately six pints of ice cream a week. Also, you're secretly into devised work and abstract movement. In your spare time, you analyze musicals and pretend to be a good dancer. People are probably surprised when they find out you have a life outside musical theatre. You like Sutton Foster a lot and people tell you that you look like Krysta Rodriguez. Also you cry THE MOST.
You know things now, many valuable things that you hadn't known before. (The thing you know is that you are Cara.) You are Little Red right down to the hair! You're really mature, as evidenced by the fact that you're an RA, but somehow you always get cast as a 12 year old. Your alter ego is Marcel the Shell.
You got:

Hannah Sattazahn
You are rather quiet when you're in a group of MT majors, but can have meaningful conversations with people one on one. You treat people with kindness and try to see the best in others. You tend to overthink or underestimate your abilities, but you are one of the best dancers and your voice sounds like an actual Disney Princess. You have a dry and dark sense of humor that not everybody gets. Except maybe Hallie.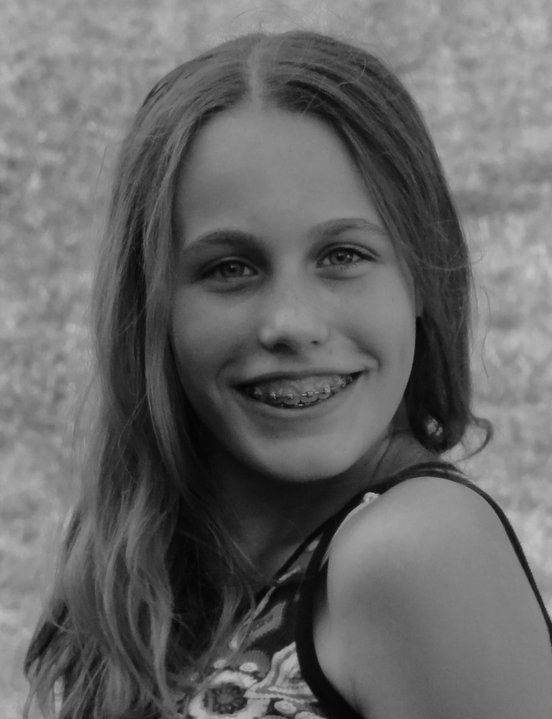 You are an straight musical theater boy who only gets parts because he has a penis! You have no REAL talent, but you try to charm your way through theater by being an awkward bumbly fuck who somehow messes up the smallest tasks! It's ok tho cause you totally succeed. You're the human embodiment of a golden retriever and everyone loves you. You're dating Juliana.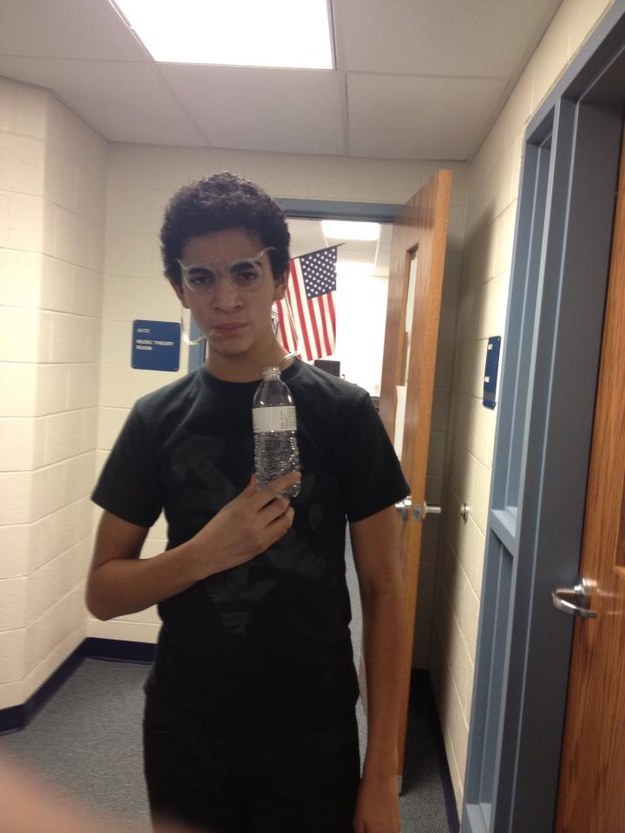 If you got this result there is a 98% chance that you're a nerd!! You're always everywhere doing everything but especially homework. You're the Hermione Granger of UArts. Also, you're half of the only relationship within our major AND year, so congrats on bagging one of the only straight boys in MT '19!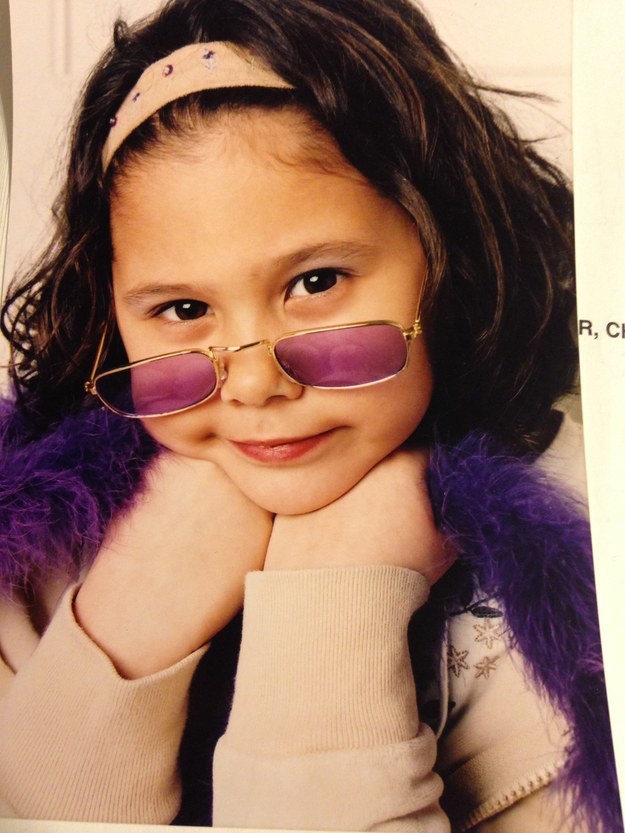 You got:

Lorraine Iaquinta
Congrats maybe? Not a lot of people know you cause when you are not at school you are back home in Jersey with your cat that you love like it's your child. You bitch a lot about commuting and the wonders of Patco. Once people get to know you though, you can be a very loyal friend! You just may disappear because the commuting life calls! Fun fact: yes this headshot was taken at JC Penny's for college auditions.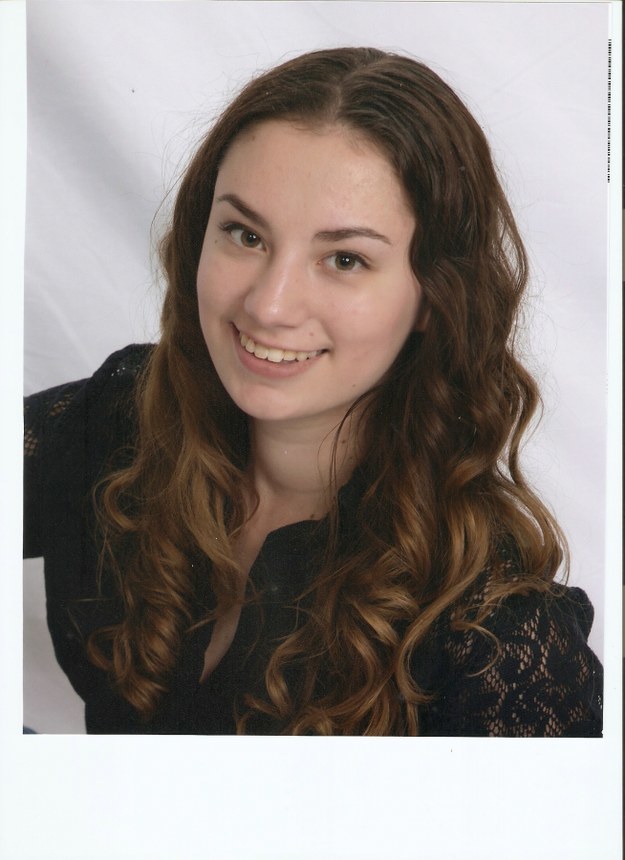 Are you sure you're not Jessie Mueller? Nope, but you sure can sound like her! Naturally, you were born to play Jenna in Waitress. One of the special skills on your resume is "holding grudges." You have the fleekiest eyebrows in the Brind School. We should all be so lucky!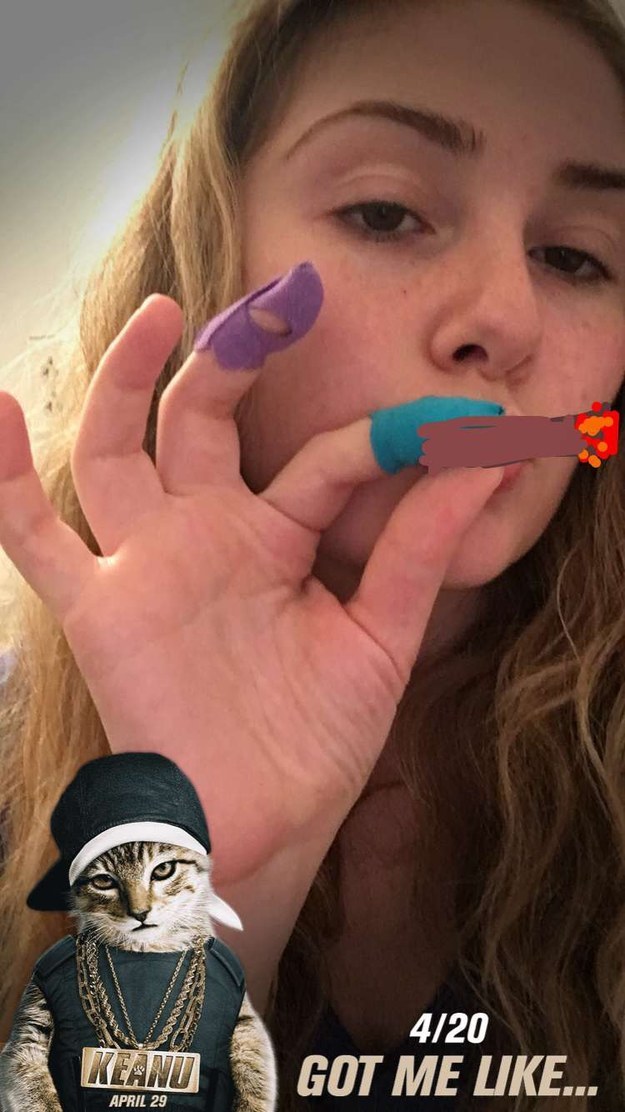 You use your dark sense of humor to mask how you actually have know idea what you're doing. Ever. Truly, all you really want is to be in a musical like Heathers, Sweeney Todd, Carrie, etc. because death is hilarious to you. You make hilarious YouTube videos with your roommate Hannah and slay the game in the sketch comedy troupe. If you're not in class or crying over a puppy, you're eating and sleeping. Yes, both at the same time. You're a freaking acrobat, man. Rock on.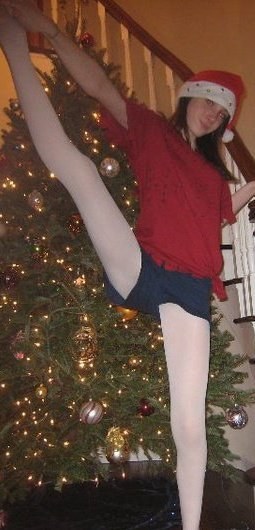 You're the Sporty Spice of the Brind School! Often sporting sweats and athletic wear (no pun intended), you can be seen working at Sampan, hanging out with Mary, or FaceTiming your boyfriend in the halls of Terra. Congrats! You are one half of the most successful long distance relationship in collegiate history.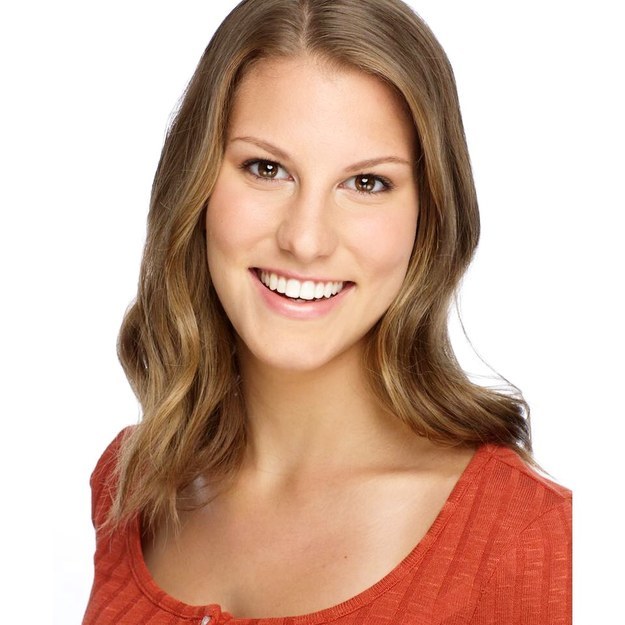 You got Terran! You own too many pairs of overalls and probably get over-excited about music theory. You are super bubbly and always lift the mood of a room! Also you're jazz af and you play the saxophone. Keep being silly and musically inclined!!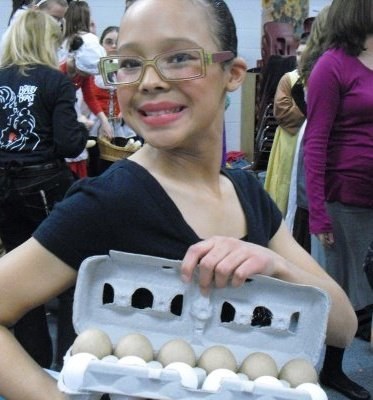 You got:

Sheridan Merrick
Congratulations, you are the Resident Buzzkill of the MT Class of '19! Make a reaching point about feminism in class to compensate for the fact that you are an *impressively* horrible dancer. You can always be spotted in a crowd by your distinctive (annoying? endearing?) laugh, and are definitely craving a Wawa smoothie right now but are too cheap to actually get one. Amirite ladies???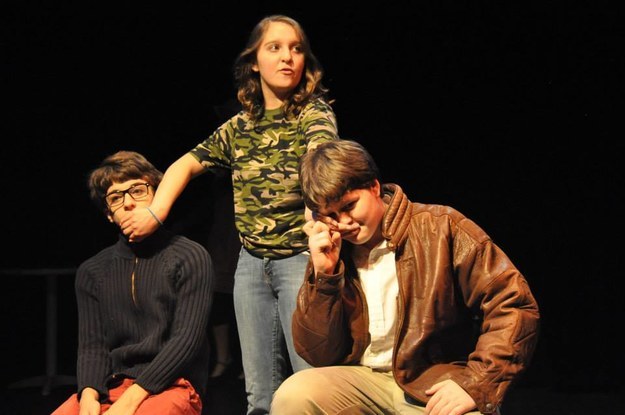 You have the best ballet feet in the Brind School. You make up half of the Asian American population in the MT '19 class (the other half is Juliana - since you're both mixed, together you make One Full Asian!). You are really good at singing high, making bad jokes about your last name, dancing like a skeleton, and winged eyeliner. You Are Gay (life imitates art).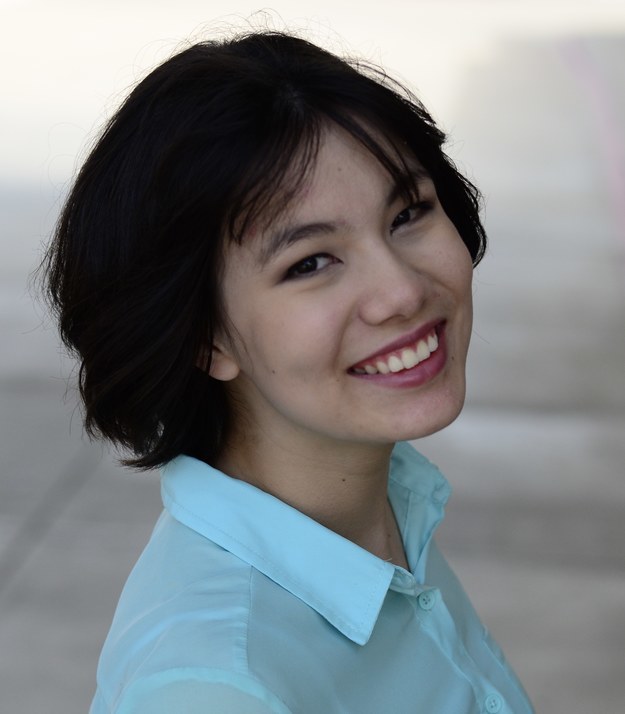 With a little help from Wawa coffee, a loving kitty, and constant singing, you somehow are stumbling your way through life. You're kind of basic but also not at all. Your humor is mostly self deprecating but somehow it works for you. Congrats!
You got:

Mackenzie Rogers
On the constant hunt for a sugar daddy or at least a dick appointment, you are a proud hoe. You give the least fucks of anyone in MT 19. You are a commuter, which makes you kind of a unicorn in that nobody believed you existed until sophomore year. You're a badass and no one should ever cross you. You are an inspiration to us all.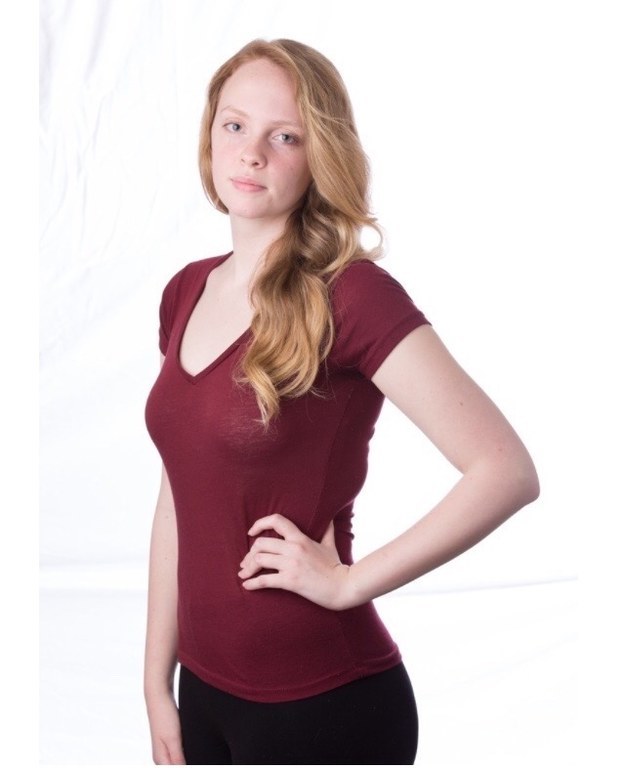 Unfortunately, you got Juliet. I'm sorry. Contact her if you need counseling on this matter.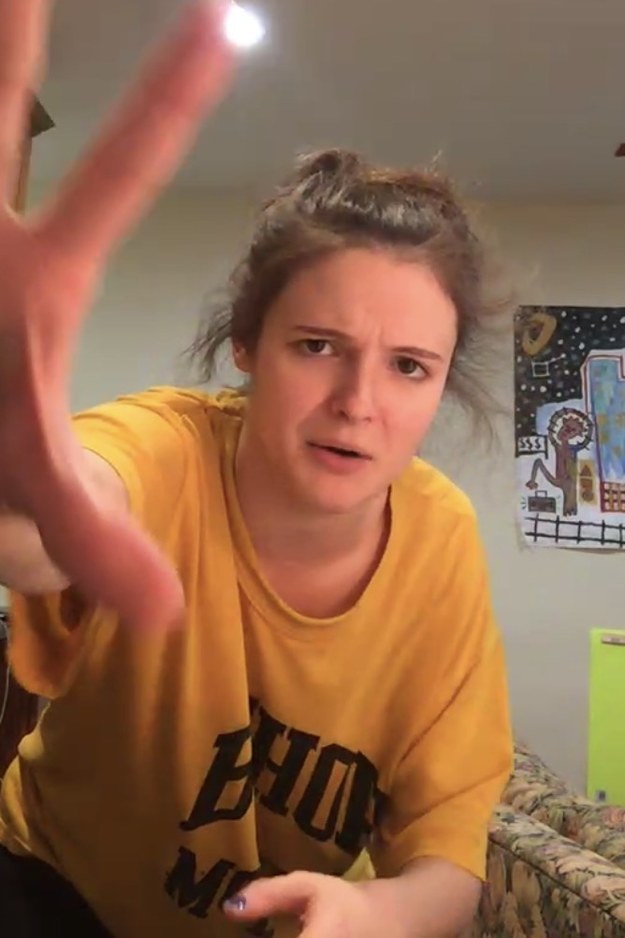 A perfectionist and a people pleaser, you tend to not take time for yourself. As David Howey would say you're "chirpy" all the time, hoping that your positivity will rub off on the people around you. Your biggest joys come from your dance classes, Musical Theater Performance, posting about your homework on social media, and being a literal coffee snob.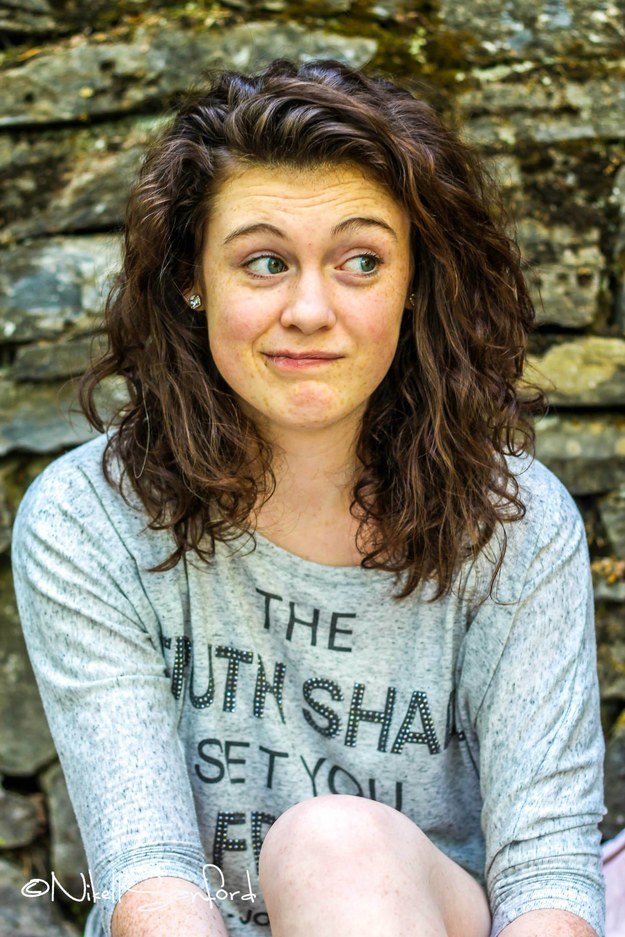 You are somewhere between complete Musical Theater Garbage and Everyone's Dad. You might be a total B*tch sometimes, but you know how to have a good time and you're not afraid to say how you feel. Maybe next year they'll FINALLY let you Graduate!!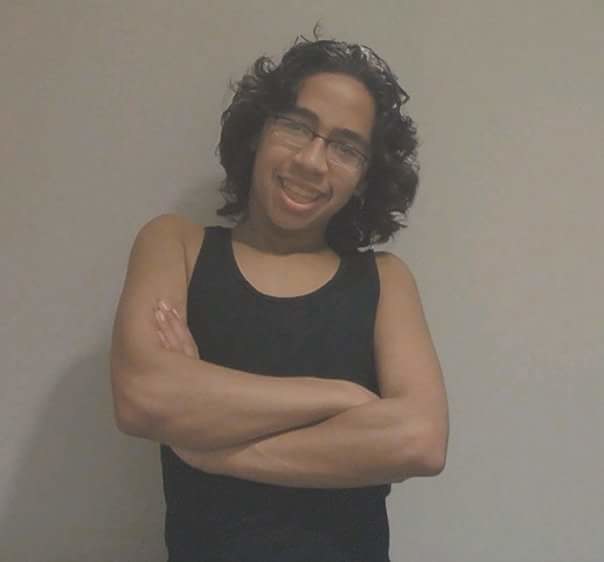 You thrive at self-deprecating humor, discussing mental illnesses, writing papers, traveling to odd places, being over-analytical, and 8:30am classes. You are the real life Wednesday Addams. Most people are either terrified of you, impressed by you, or both.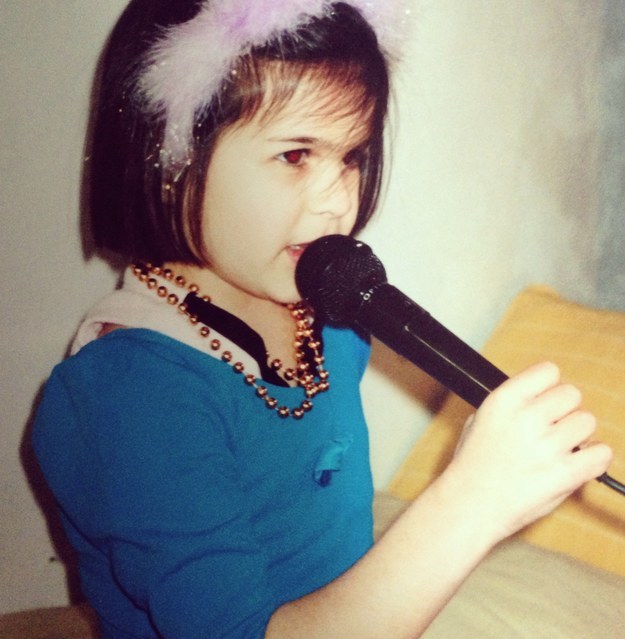 You must be a straight, church-going Italian who can also pass as a Jewish Lesbian Mom. You have the best legit soprano in MT19 and everyone knows it, but you would never admit it because you're way too nice. Everyone loves you! Congrats <3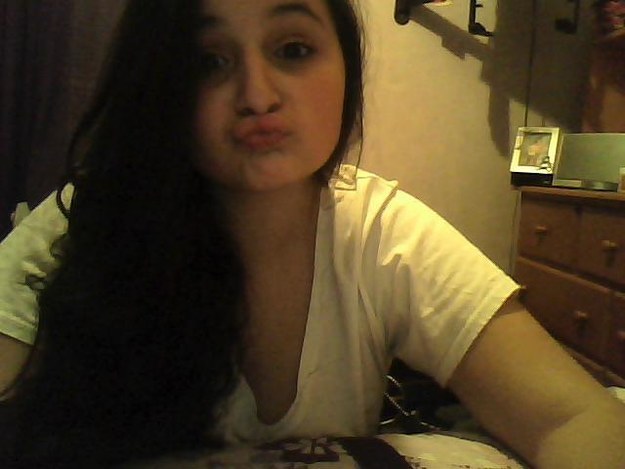 You are a walking laugh attack and Alex Bechtel once told you to go to clown college. You are the queen of Urban Outfitters style. Draco in AVPM is the role you were born to play. Also, you write songs!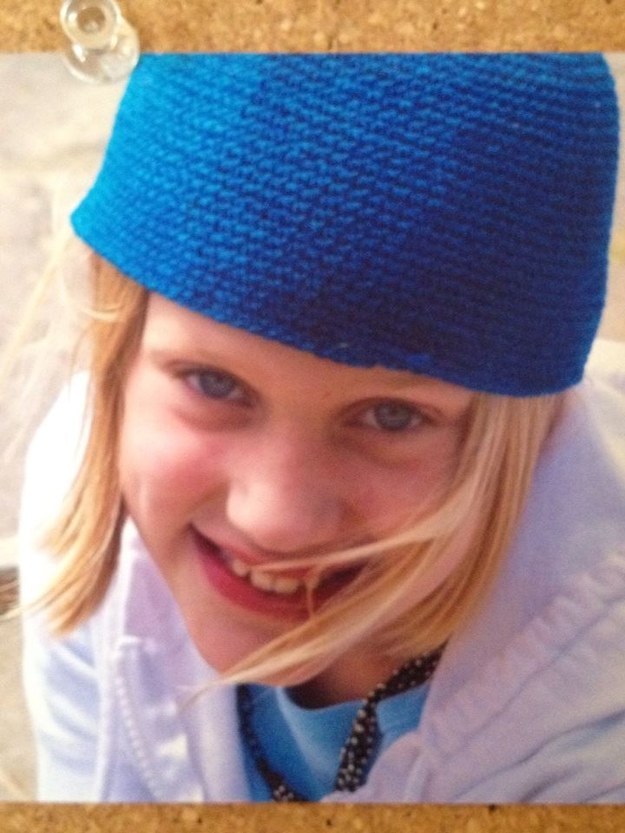 You are so cool and mystical. You have the most eclectic wardrobe of anyone else at UArts, including the actual art majors. Also you looove RENT and Out Tonight is your signature song. Keep being your crazy self!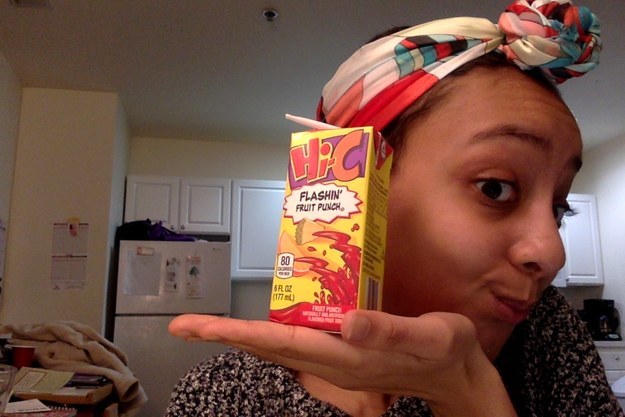 CEF! You were born and bred in Miami, FL. You have THE MOST hair and you can flip it like nobody's business. No other MT can turn up the onstage sass like you. Yas queen.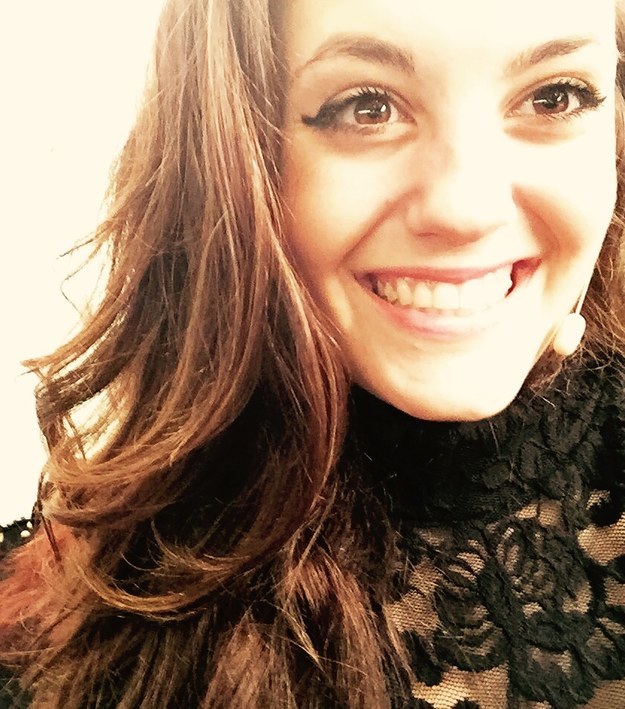 Wait...no. Mary Howe! One of the creators and co-hosts of The David and Mary Show! Lucky you! You pretend to be an opera singer when we all know you should really just be a soprano 2. Good luck w the rest of the semester bc we all know you have about 25 ballet makeups to do and 1538 missing assignments to catch up on!!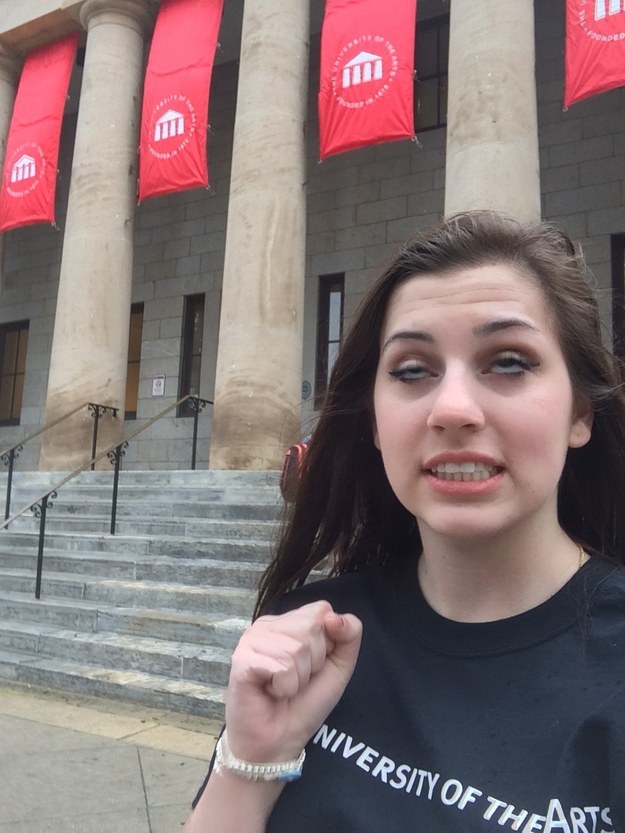 You got:

Maryellen Molnar
Also known as Melen or Mel, you tend to play a lot of mean parts even though people think of you as a soprano ingenue until they see you actually perform. You're ironically also one of the kindest people to ever walk the earth. You're a ballerina and you work super hard in every class! You might complain the least out of every sophomore MT. Way to be!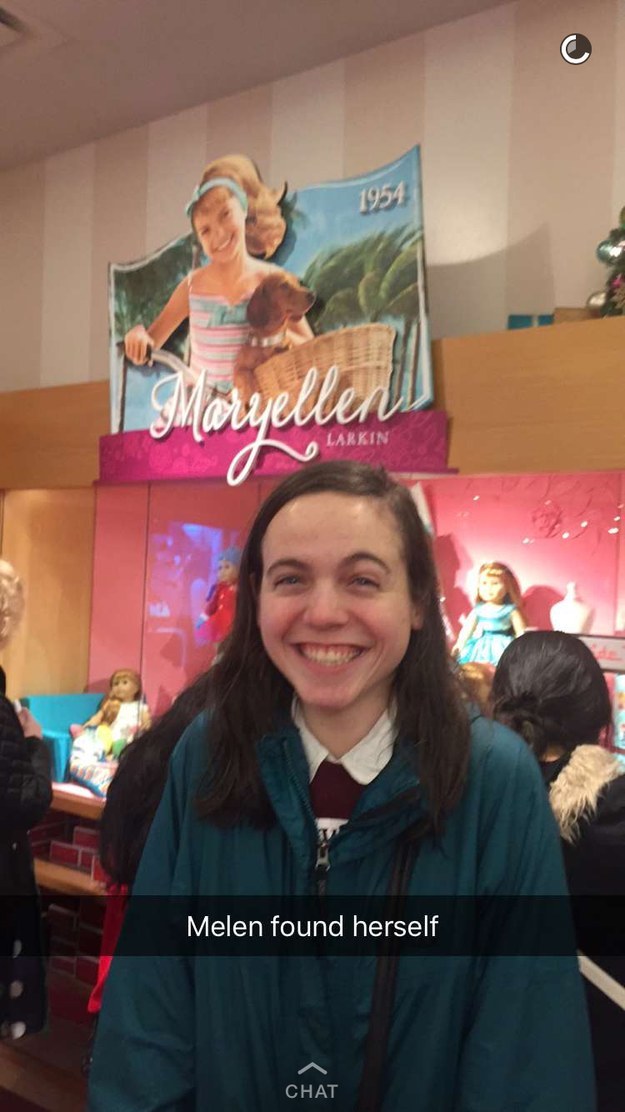 Congrats, ya fierce queen! You're a Jersey girl, sassy as hell and you take voice lessons with Lindsay Mendez. No one loves Carol Burnett more than you.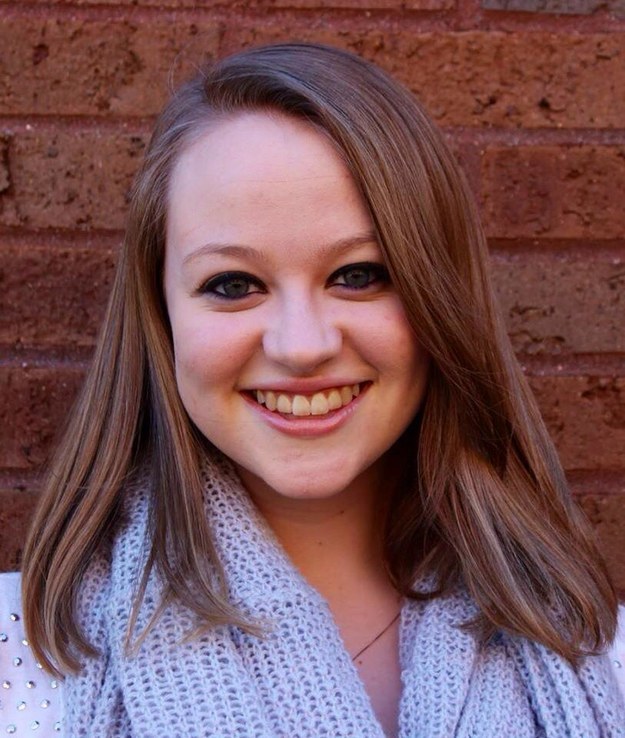 You're a real dancer and were the first to take class with dance majors. You also have unparalleled make-up skills and you're one of the nicest people alive. Keep on being you!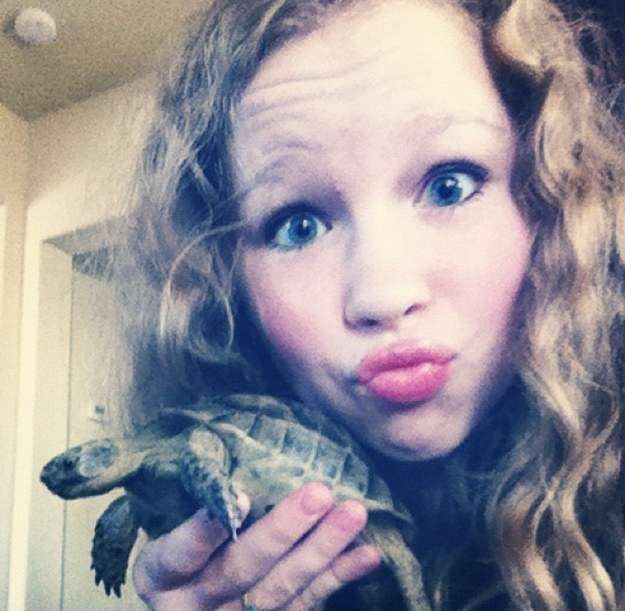 This post was created by a member of BuzzFeed Community, where anyone can post awesome lists and creations.
Learn more
or
post your buzz!