We hope you love the products we recommend! All of them were independently selected by our editors. Just so you know, BuzzFeed may collect a share of sales or other compensation from the links on this page if you decide to shop from them. Oh, and FYI — prices are accurate and items in stock as of time of publication.
1.
Stop leaving your gazillion wires and cables all over the house and get this wire organiser bag that you can use to keep them all in place. And if you're travelling, all you need to do is pick up the bag that ALREADY has everything. How convenient! – ₹499 (MRP ₹999)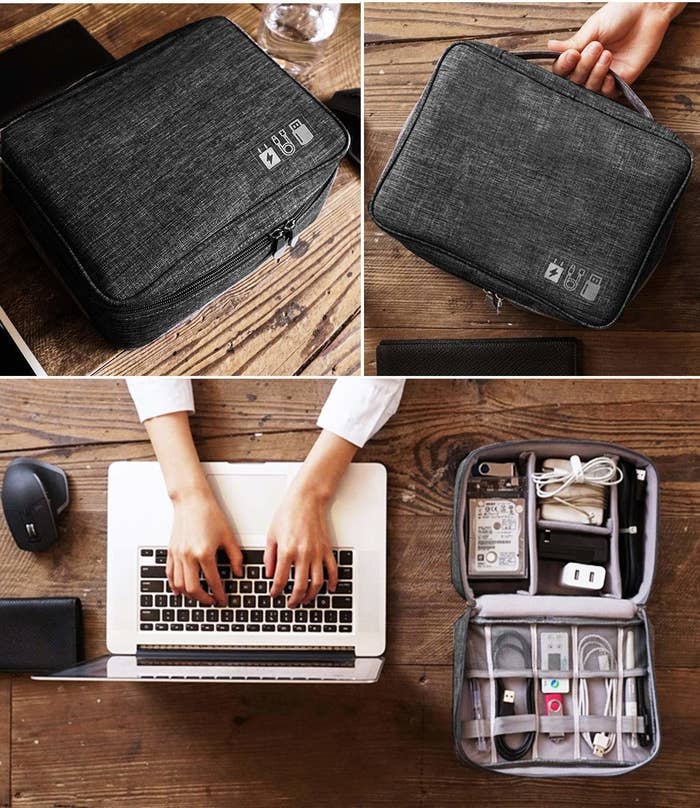 2.
Got leftovers? Cover them! These reusable silicone lids come in six different sizes that will easily stretch over most of your containers, or even half-cut fruits and keep food fresh longer in the fridge. They're also freezer and microwave-safe – ₹345 (MRP ₹799)
3.
Speaking of, does your sugar/coffee lump together because you never empty it out in an air-tight container? This set of bag sealers (18 pcs) is the answer to all your prayers – ₹69 (MRP ₹250)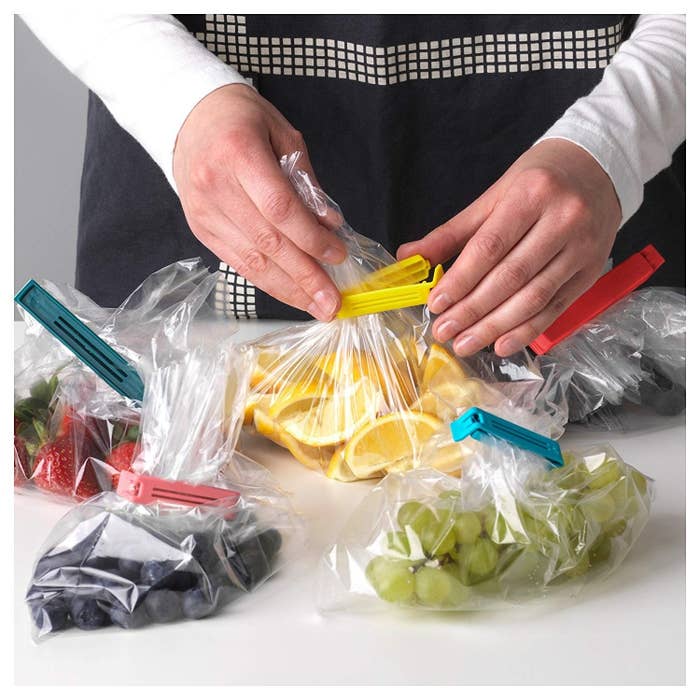 4.
Hate cleaning and getting your hands icky? These silicone scrub gloves will make the job a million times easier. And what's better is that you can use them to clean literally everything. Kitchen counters?✅ Dishes? ✅ Car?✅ Pets? ✅ – ₹349 (MRP ₹1,099)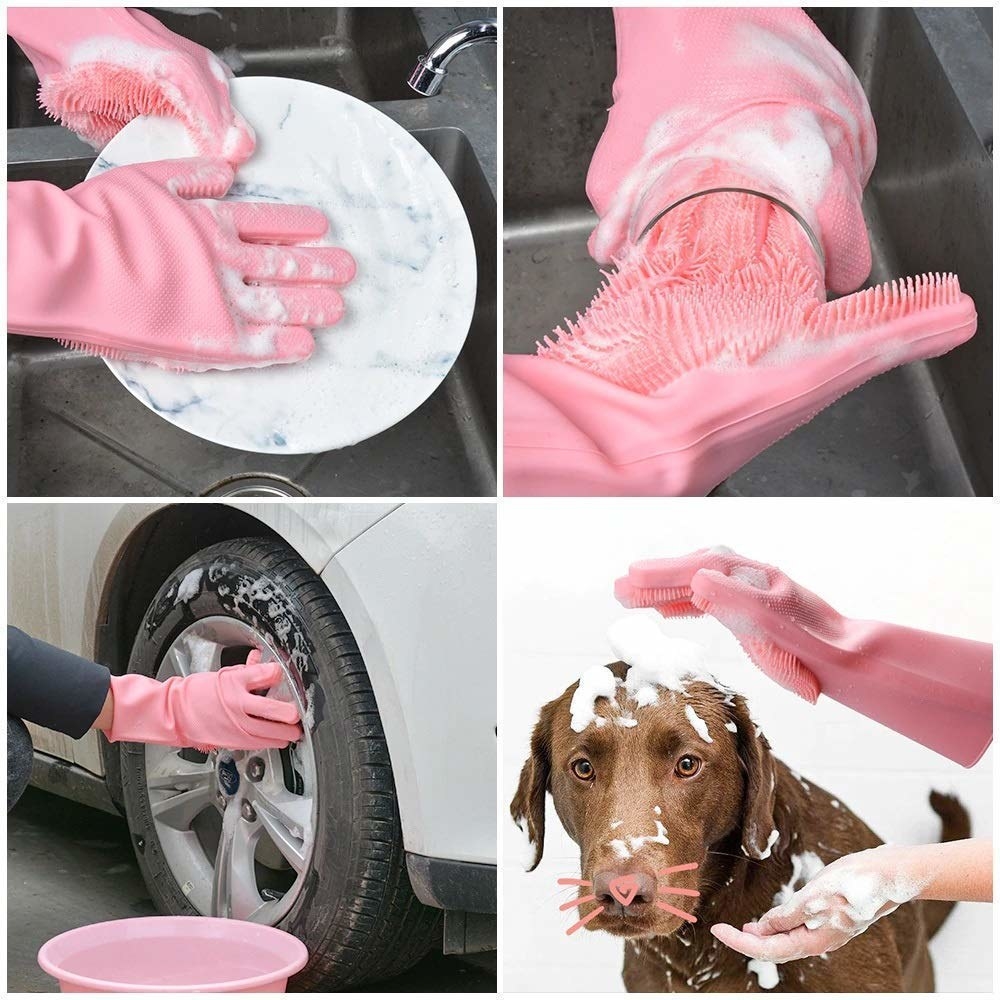 5.
If you're renting and can't mark up walls, use these Command Strips to hold up pictures and other wall decor weighing up to 1.8 kgs, without leaving any adhesive residue – ₹199
6.
Taking care of your skin also definitely counts as getting your shit together. This vacuum acne extractor will get rid of all that hidden facial gunk and you won't even have to sit through your parlour wali aunty's taunts – ₹599 (MRP ₹1,099)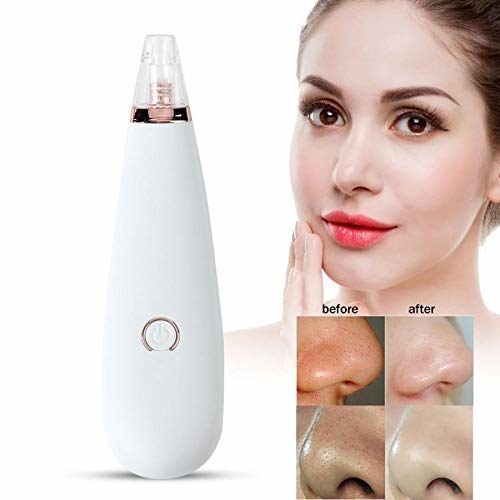 7.
If you're too tired by the end of the day to have an actual skincare routine, use microfibre towels (3 pieces) to wipe off your makeup or to clean your face with just warm water – ₹355 (MRP ₹556)
8.
Believe it or not, growing up is literally just opening jars all the time. And this incredible jar opener has 4 different grips so you can open both jars and bottle caps – ₹249 (MRP ₹499)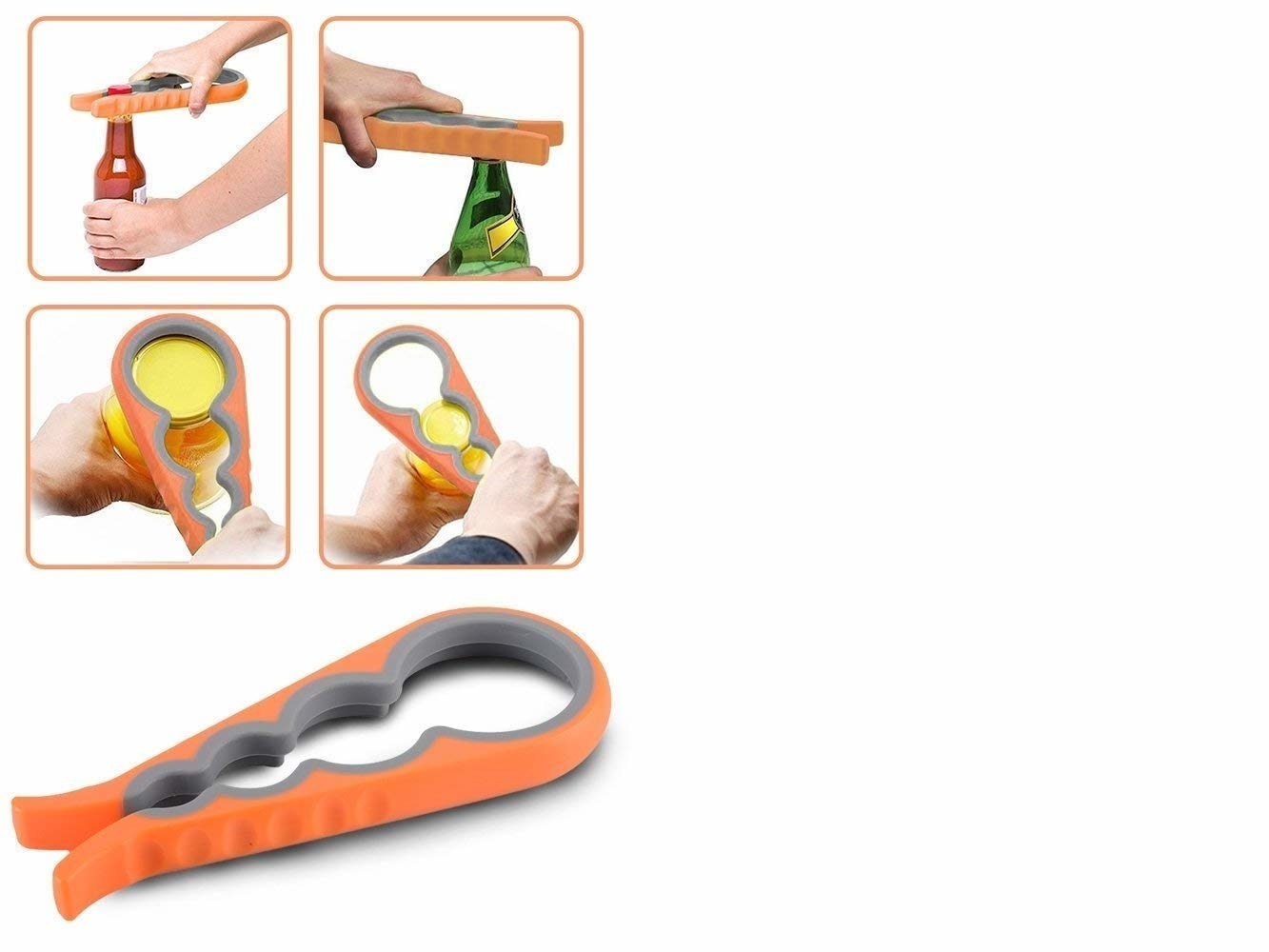 9.
A cold brew maker because God knows, coffee is holding your life together by the seams – ₹949 (MRP ₹1,499)
10.
These easy-to-wash refrigerator mats (6 pieces) because boy, even though none of it looks edible at midnight, there's a lot in your fridge and these mats will make cleaning up spills and stains less time-consuming – ₹189 (MRP ₹500)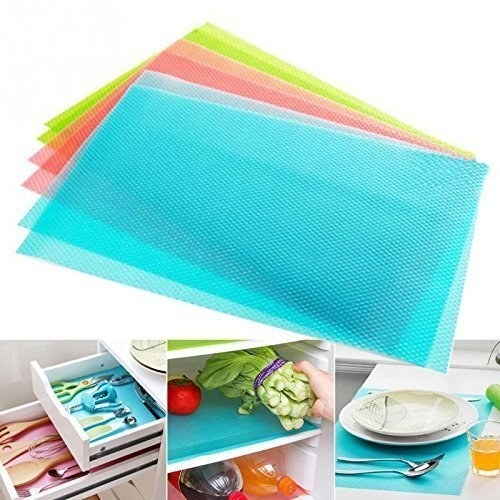 11.
Cut your laundry time down to half and still keep your clothes looking as good as new with these mesh laundry bags that let you separate colours and delicates and run them all in the SAME cycle – ₹299 (MRP ₹529)
12.
If your only personality trait is spilling food on your clothes, this instant stain remover is going to be your new BFF – ₹329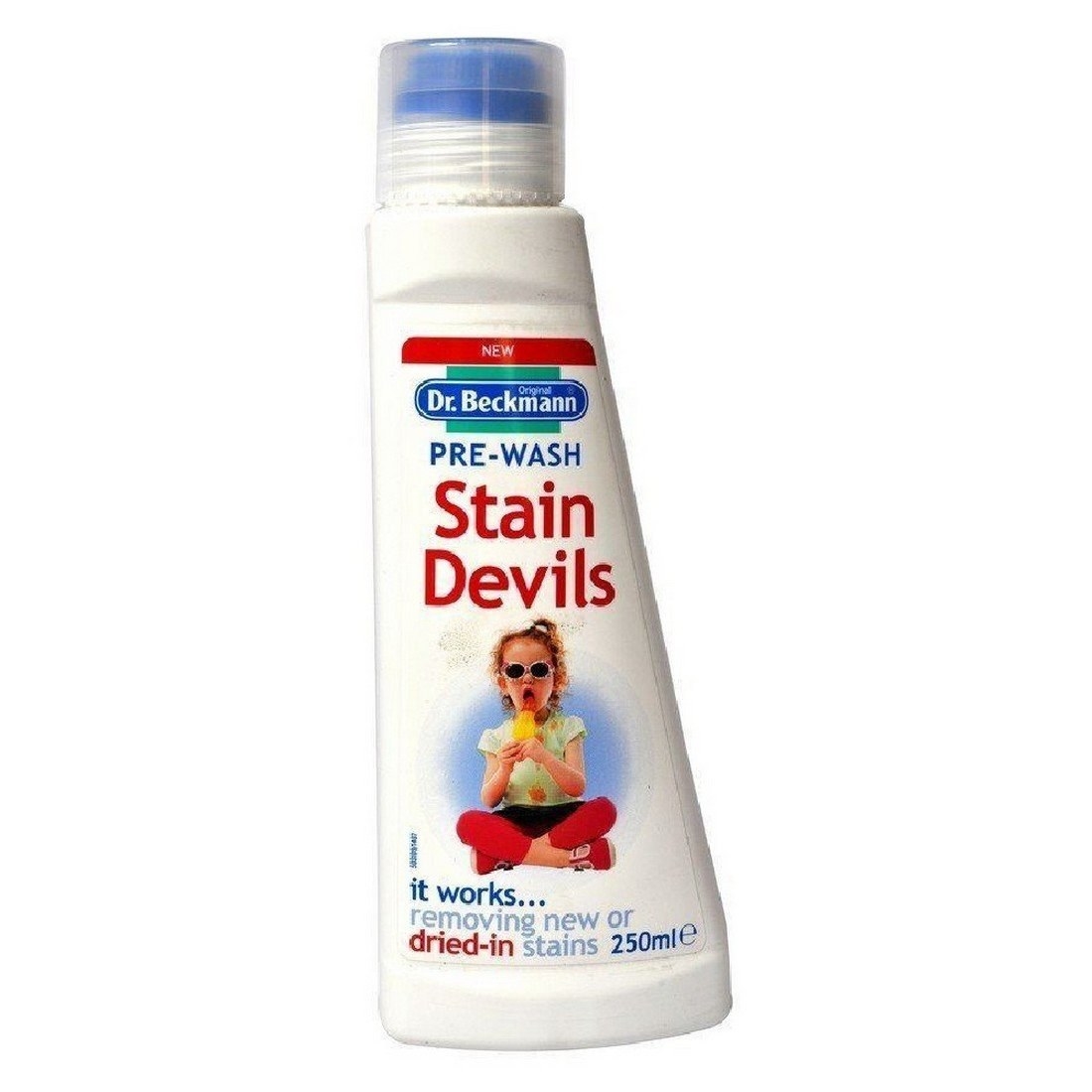 13.
Tired of getting ready with just your hand-held mirror? Get this frameless mirror that comes with mighty strong adhesive to hold it up – ₹362 (MRP ₹557)
14.
If you're using old, banged-up furniture or just want to give your home a little TLC, this marble contact sheet will stick easily to any smooth surface and instantly spruce up your place without breaking your bank account – ₹249 (MRP ₹538)
15.
This all-natural anti-mosquito fabric roll-on is a must now that summer is creeping on us. Made with citronella, eucalyptus and lemongrass oil, a few drops of this repellent will offer up to 8 hours of protection – ₹94