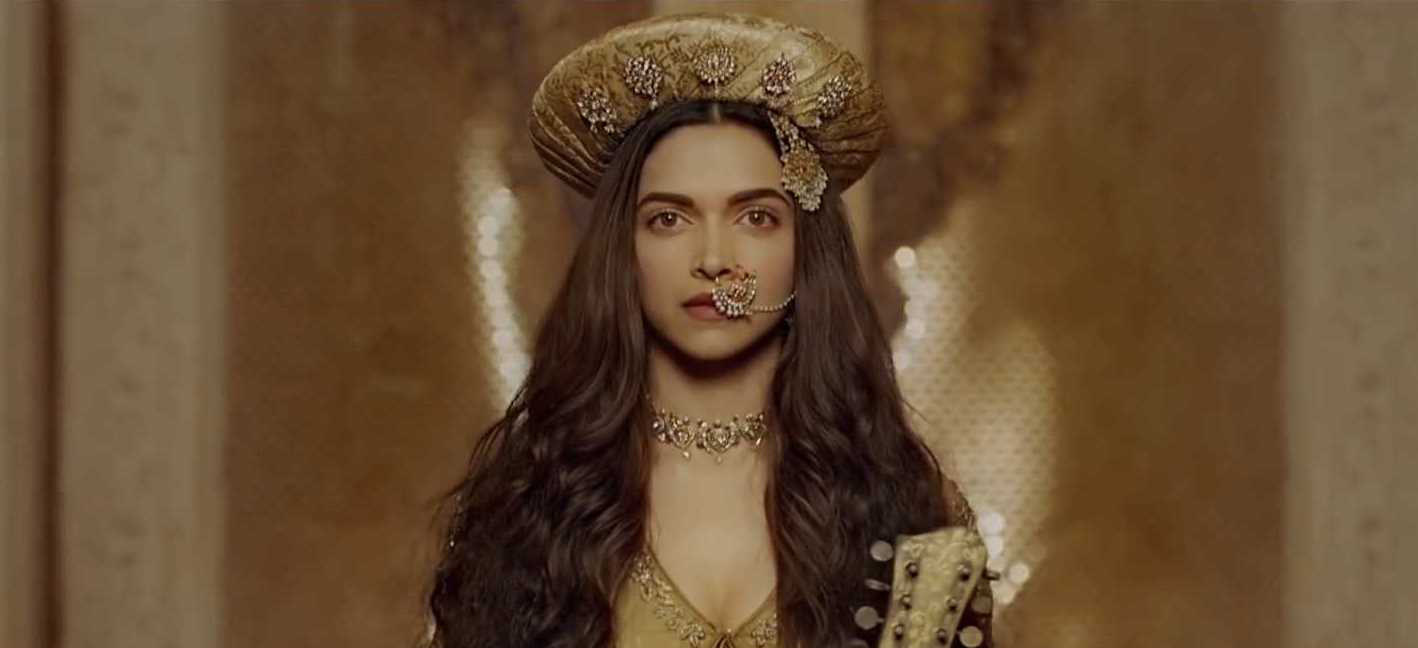 It was only when I saw Bajirao Mastani the second time that I appreciated it. The first viewing was a laugh riot, the sort of unintentional humour that comes from most Bollywood films.

The first time, I found it difficult to take the film seriously because its register shifts from scene to scene. Here we see the Marathas use Urdu words, there they try hard with the Marathi accent. Peshwa Bajirao is the revered king who wins one battle after another, and then suddenly he transforms into the silly Ranveer Singh, doing Bollywood dance moves with his soldiers. The two wives vying for Ranveer Singh's love and his kingdom's legitimacy suddenly burst into song together. The royals dancing as if they were courtiers, sometimes for no reason. References to the Marathi lavani theatre form, traditional hymns, contemporary Bollywood music, Raja Ravi Verma's aesthetic, Mughal-e-Azam, all blend in seamlessly.
It reminded me of the epic Mahabharat scene in Jaane Bhi Do Yaaro, when King Akbar suddenly arrives on the Mahabharat stage. Except that in Jaane Bhi Do Yaaro, the comedy wasn't accidental.
In the second viewing, I was reminded of an interview of Ashis Nandy's, where he said we in India live together in several centuries.
Bajirao Mastani is not a period film. It is set in India 2016. It is us. We are part Hindu and part Muslim, part secular and part communal, but most absurd. In the midst of big battles and ravaging wars, all we want to do is have a good time, find our love, give in to lust.
Bajirao Mastani has been criticised about historical accuracy, an allegation it pre-empts in its disclaimer. Who cares about history? Between folklore and Hindutva narratives, the simplified narrative of history textbooks and the dense tomes of scholars, our sense of history is all jumbled up, chutnified to the extent that we should stop complaining and just enjoy the chutney.
In the late nineteenth and early twentieth centuries, Marathi playwrights and novelists spun romantic tales around Bajirao and Mastani, even though history only has it that it was a political alliance. Bhansali's film is thus a nod to that tradition of imagination. It is not very different from the way great stories have historically existed in India.
Stories of the Mahabharat and the Ramayana, amongst others, flourished for centuries as oral narratives, passed on with each teller's own additions and sub-plots. It's why we have many versions of those stories, even with different endings. Bhansali's Bajirao Mastani should be placed in that tradition where we didn't swear allegiance to any written text.
It's a sign of failure in India if you make some art and nobody gets offended. There were protests against the film, predictably by the Bhartiya Janata Party. One of its leaders in Pune said, "He [Peshwa Bajirao] never had the time to fiddle with his hair locks and dance in public as shown in the film… Similarly, the depiction of his wife Kashibai portrayed by actress Priyanka Chopra is also in poor taste as the royalty never behaved in such fashion those days. Three screenings were cancelled in Pune.
But despite such protests in many cities, it's been house full. It's evidence that India hasn't become intolerant, as the BJP has been trying to tell us. With its story, dresses, language, dance, sets, computer-generated imagery – in every which way, Bajirao Mastani is a farce of a period film. Which is great. The great political contestations of our time – Hindu-Muslim love, Mughal-era history and so on – are being treated with irreverence. That is perhaps the only way they should be treated.
The film has two longish lectures on secularism but people went to see the great costumes, to be consumed by a love story, to check out Ranveer Singh's muscles, and to be overwhelmed by Deepika Padukone's likenesses to a moon.
To the best of us, the bizarre things that happen in this country don't make sense. By the time we grow up we realise we cannot understand why we are the way are. We are like this only. Isn't it odd that Mastani's family, rulers of Bundelkhand, don't even try to find out what she's up to? How did the Peshwa leave behind Mastani to go fight a war, when he'd already seen an assassination attempt on her? She was a warrior, he could have taken her along perhaps?
But who cares? Not even The Vigil Idiot. All that matters are the breathtaking images, the paisa vasool. The Return on Investment comes from women finding out the cost of getting Deepika's costumes cloned for their daughter's friends' weddings. How many lakhs? Oh, OK. No wonder it took 120 crores to make the movie.