Pin it for later!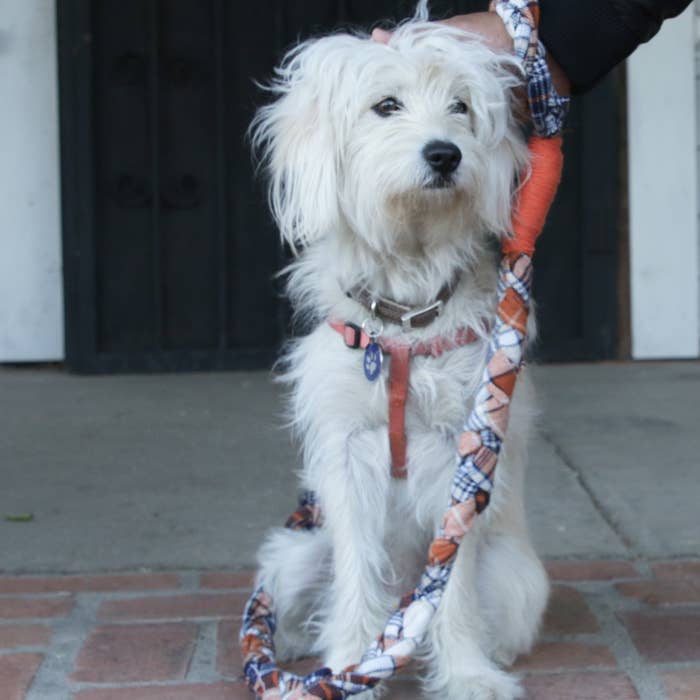 Instructions:
1. Cut flannel into a rectangle. Cut off arms and neck hem.
2. Cut 1-inch strip into the rectangle. You should have 6 strips. Next, cut it into thirds.
3. Loop the three piece strip over the snap hook. Fold the strip on the inside and hold it together with straight pins to keep the fringes from sticking out.
4. Braid the strips—put the left strip over the middle strip, then the third strip will go over the middle one. Repeat until you've braided the entire strip.
5. To make your leash longer in length, sew new stripes on the bottom of the already braided strip. Repeat steps 1-6 again to achieve desired length.
6. To make the handle, grab the end of the braided strip and measure your wrist for its appropriate size. Sew the end to the long braided strip.
7. As an optional step, add yarn of any color to the top of the strip near the hook and at the end of the wrist strap.