You know Zendaya. She's the singer/actor/dancer who, at 19, pretty much slays at everything.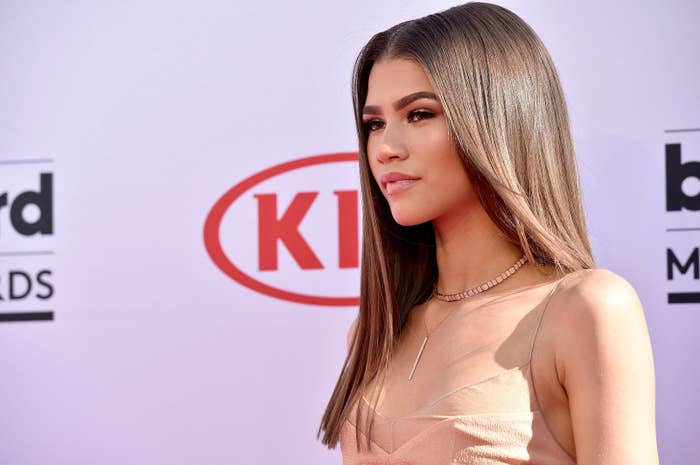 Seriously, this girl has more wisdom than most of the world's politicians. Like when E!'s Fashion Police made a joke about her hair at the Oscars: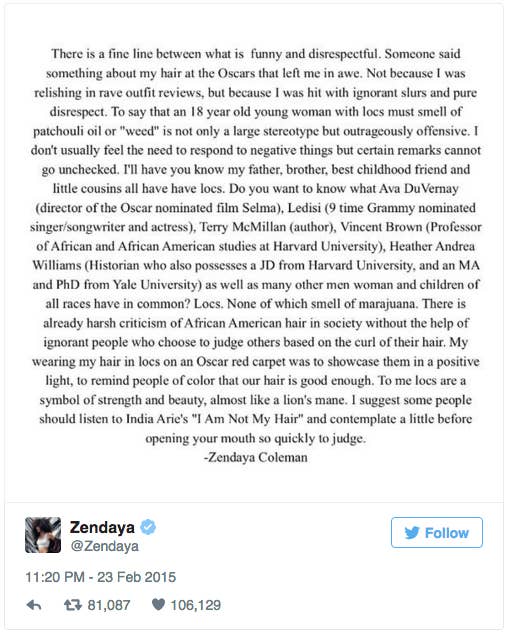 Or when someone called her parents ugly: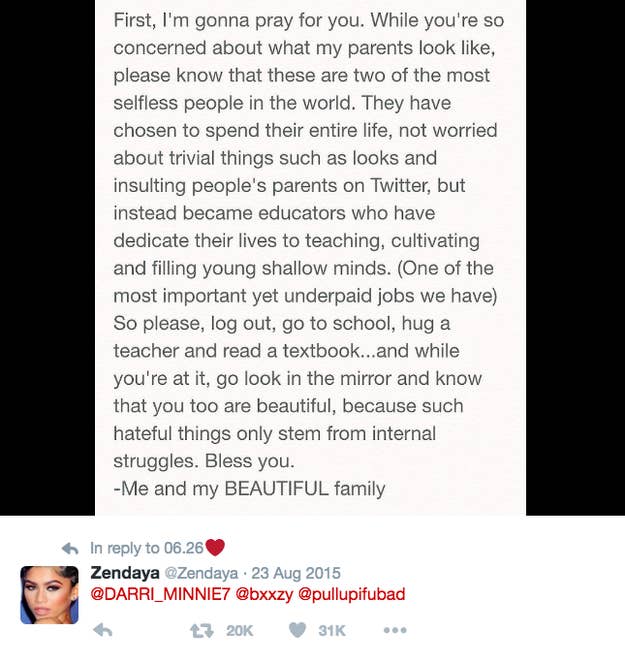 So in the case of a horrible rape joke, it should come as no surprise that Zendaya will go after you.
Here's what happened, a Twitter user posted a now-deleted tweet asking people who they would rape first if there was a purge. Zendaya responded with disgust.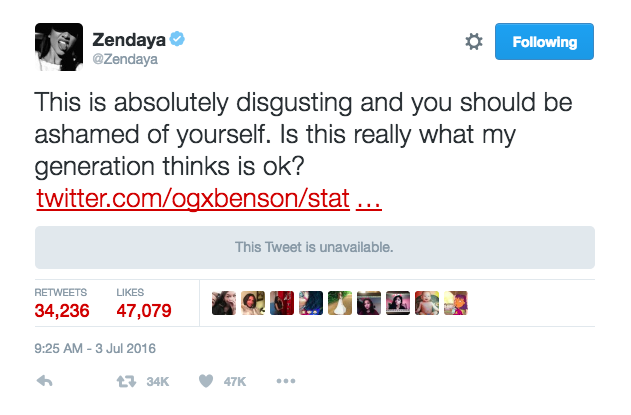 And when the user didn't get the hint...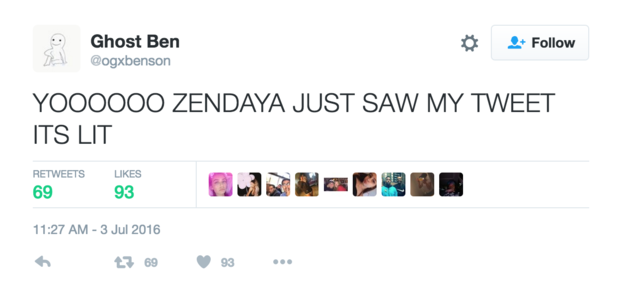 ...Zendaya hit him with this.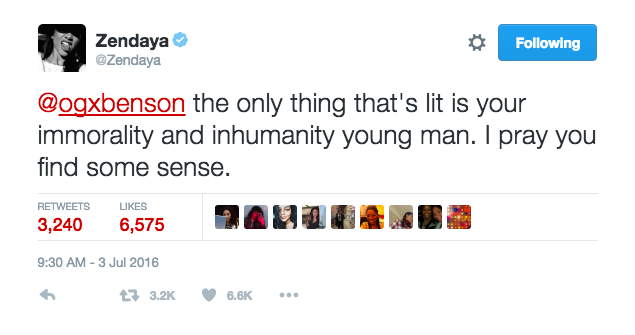 Unfortunately, it doesn't look the user is showing any remorse.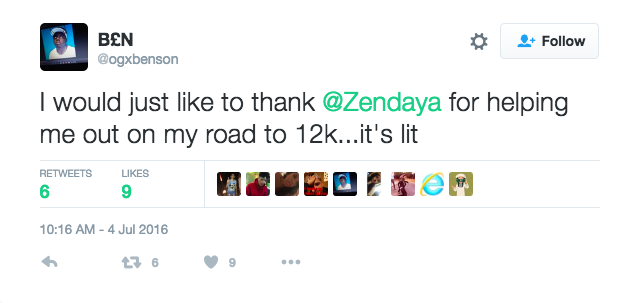 Oh well. Thanks for trying, Z.