13 Things Adele Revealed In Her New Vanity Fair Interview
And she is looking all kinds of fire emoji.
I love Adele. You love Adele. Everyone loves Adele. Seriously, pretty much everyone loves her.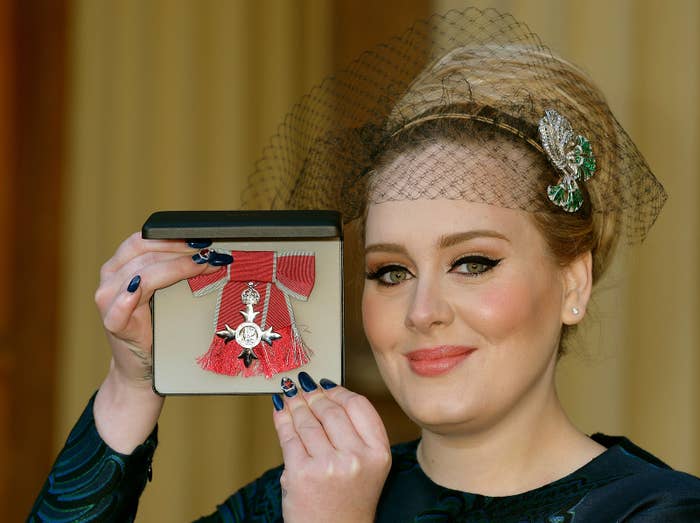 And while this year has been a hot pile of flaming garbage for many reasons, I have some good news for you — Adele is on the cover of December's Vanity Fair! Warning: she looks amazing.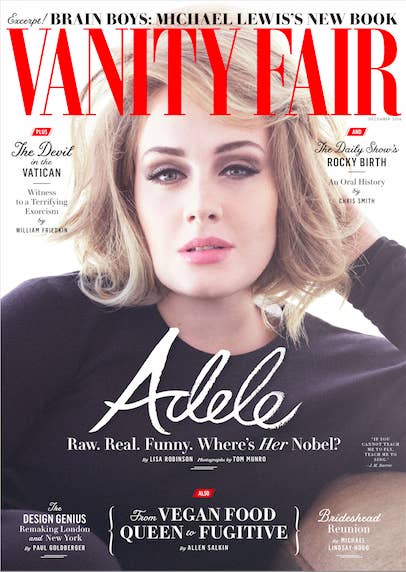 1.
She's a fucking badass when it comes to shaving her legs:
"...After a month, she shaved her legs because she thought people in the front row at her concerts might notice them when she runs up the stairs to the stage. I ask if Simon Konecki (her boyfriend of five years and the father of their four-year-old son, Angelo) minded her unshaven legs. 'He has no choice,' she says. 'I'll have no man telling me to shave my fuckin' legs. Shave yours.'"
2.
Motherhood isn't easy:
"I say it was brave of her to have a child in the midst of such a big, successful career. 'Actually,' she says, 'I think it's the bravest thing not to have a child; all my friends and I felt pressurized into having kids, because that's what adults do. I love my son more than anything, but on a daily basis, if I have a minute or two, I wish I could do whatever the fuck I wanted, whenever I want. Every single day I feel like that.'"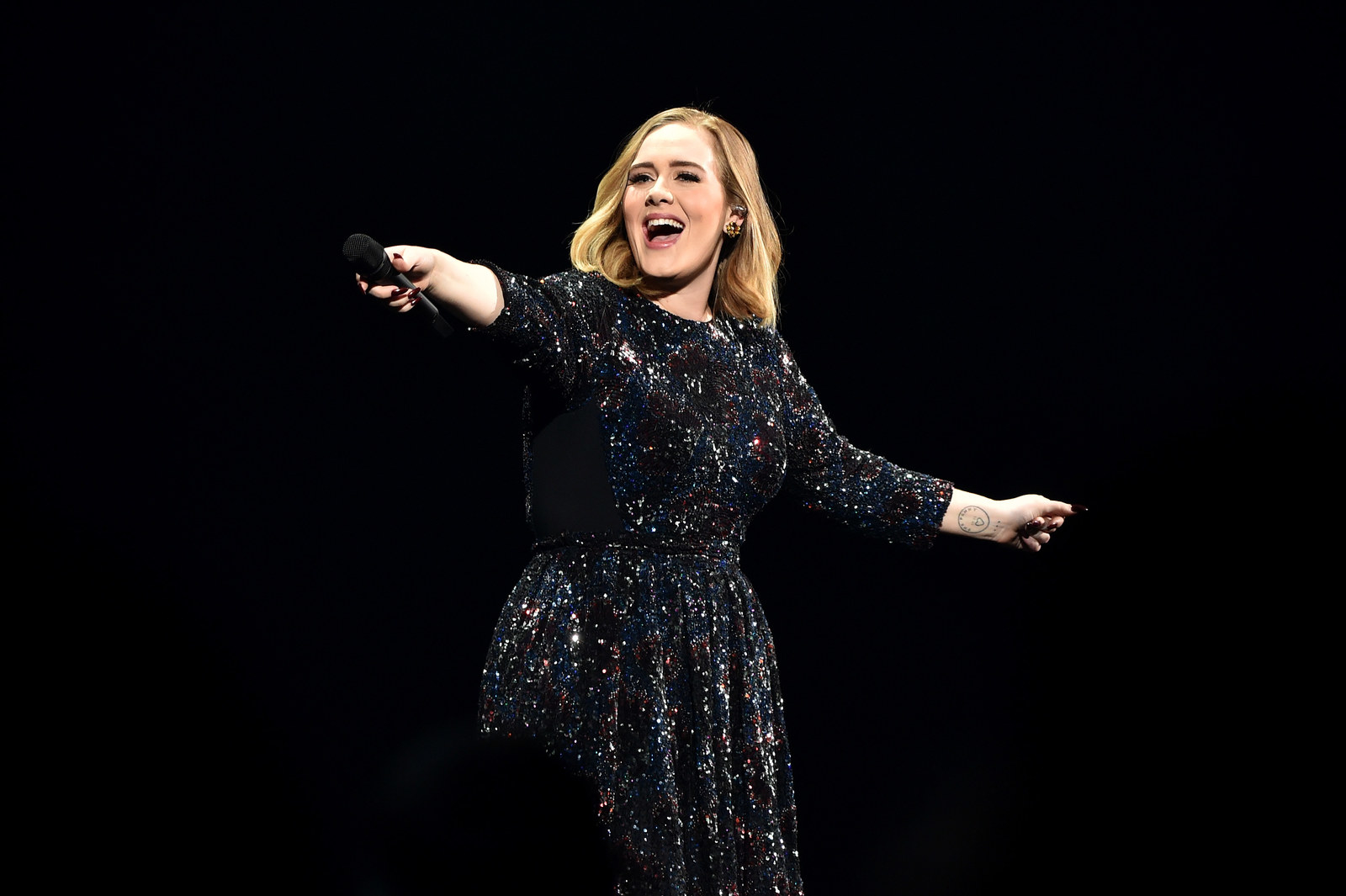 3.
She doesn't think she wants more children:
"I ask if she wants more children. She says she doesn't think so. I say women often want to give their child a sibling, but since Simon has a daughter from a former marriage who is very much a part of their lives, Angelo already has a sister. 'Exactly,' she says, 'so that's my get-out-of-jail-free card. I'm too scared. I had really bad postpartum depression after I had my son, and it frightened me.'"
4.
She suffered from postpartum depression:
"'My friends who didn't have kids would get annoyed with me,'" she continues, "'Whereas I knew I could just sit there and chat absolute mush with my friends who had children, and we wouldn't judge each other. One day I said to a friend, 'I fuckin' hate this,' and she just burst into tears and said, 'I fuckin' hate this, too.' And it was done. It lifted. My knowledge of postpartum — or post-natal, as we call it in England — is that you don't want to be with your child; you're worried you might hurt your child; you're worried you weren't doing a good job. But I was obsessed with my child...Eventually I just said, I'm going to give myself an afternoon a week, just to do whatever the fuck I want without my baby. A friend of mine said, 'Really? Don't you feel bad?' I said, I do, but not as bad as I'd feel if I didn't do it.'"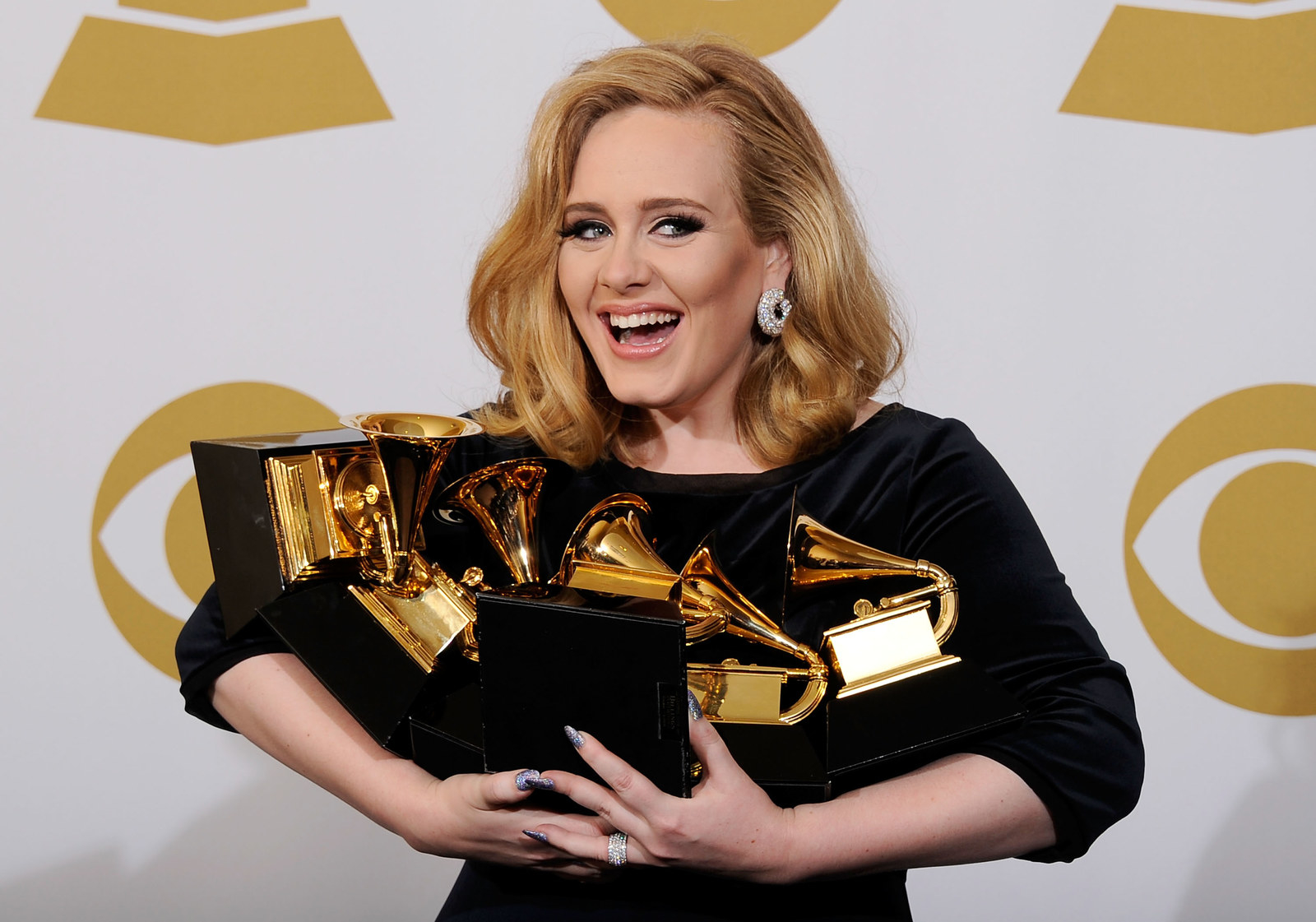 5.
She tours for her fans — not herself:
"'I'd still like to make records, but I'd be fine if I never heard [the applause] again. I'm on tour simply to see everyone who's been so supportive. I don't care about money. I'm British, and we don't have that...thing of having to earn more money all the time. I don't come from money; it's not that important a part of my life. Obviously I have nice things, and I live in a nicer area than I grew up in. That was my goal from the age of seven: it was 'I ain't living here.' I didn't care how I was getting out, I didn't care where I'd be living, but I knew I wasn't living there.'"
6.
She doesn't understand everyone's obsession with money:
"She tells me that, when she first got famous, people in her family sold stories about her, and friends from childhood sold photos. 'I appreciate when there's money [involved],' she says, 'but you could go get a job. The problem is you can't talk about the downside of fame, because people have hope, and they cling to the hope of what it would be like to be famous, to be adored, to be able to create and do nice things.' Also, she adds, 'money makes everyone act so bizarrely. It's like they become intimidated by it, like I'm wearing my fuckin' money.'"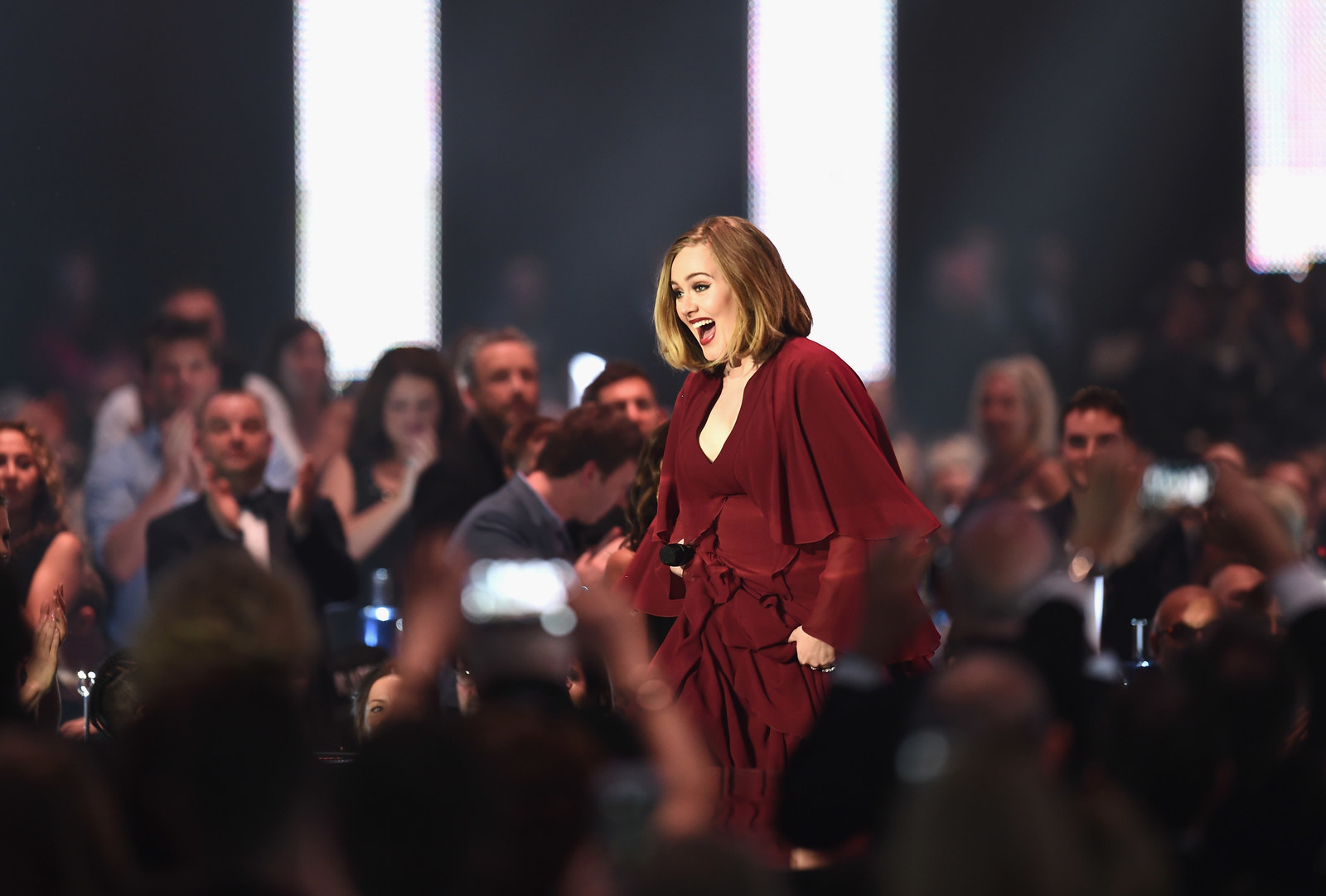 7.
And she doesn't get everyone's phone obsession:
"'People would rather have a photo to show to people than actually enjoy a moment,' she says. 'It's weird — when I first started out, nearly 10 years ago, no one had their phones out. I'd go onstage to people. Now I go onstage to 18,000 phones. It's pretty because of the lights...but no one is actually looking at the world — they're on their phones all the time. Also, this Wi-Fi, you watch, it's going to fuckin' kill our insides...it's just floating around. I'm telling you, we'll find out in 25 years.'"
8.
She doesn't smoke anymore and cut down on her drinking:
"'Having a hangover with a child is torture,'" she says. 'Just imagine an annoying three-year-old who knows something's wrong; it's hell...I can see from an outsider's perspective that I will never write songs as good as the ones that are on 21, but I'm not as indulgent as I was then, and I don't have time to fall apart like I did then. I was completely off my face writing that album, and a drunk tongue is an honest one. I would drink two bottles of wine, and I would chain-smoke...But since I've had my baby, I'm not as carefree as I used to be. I'm scared of a lot of things now because I don't want to die; I want to be around for my kid.'"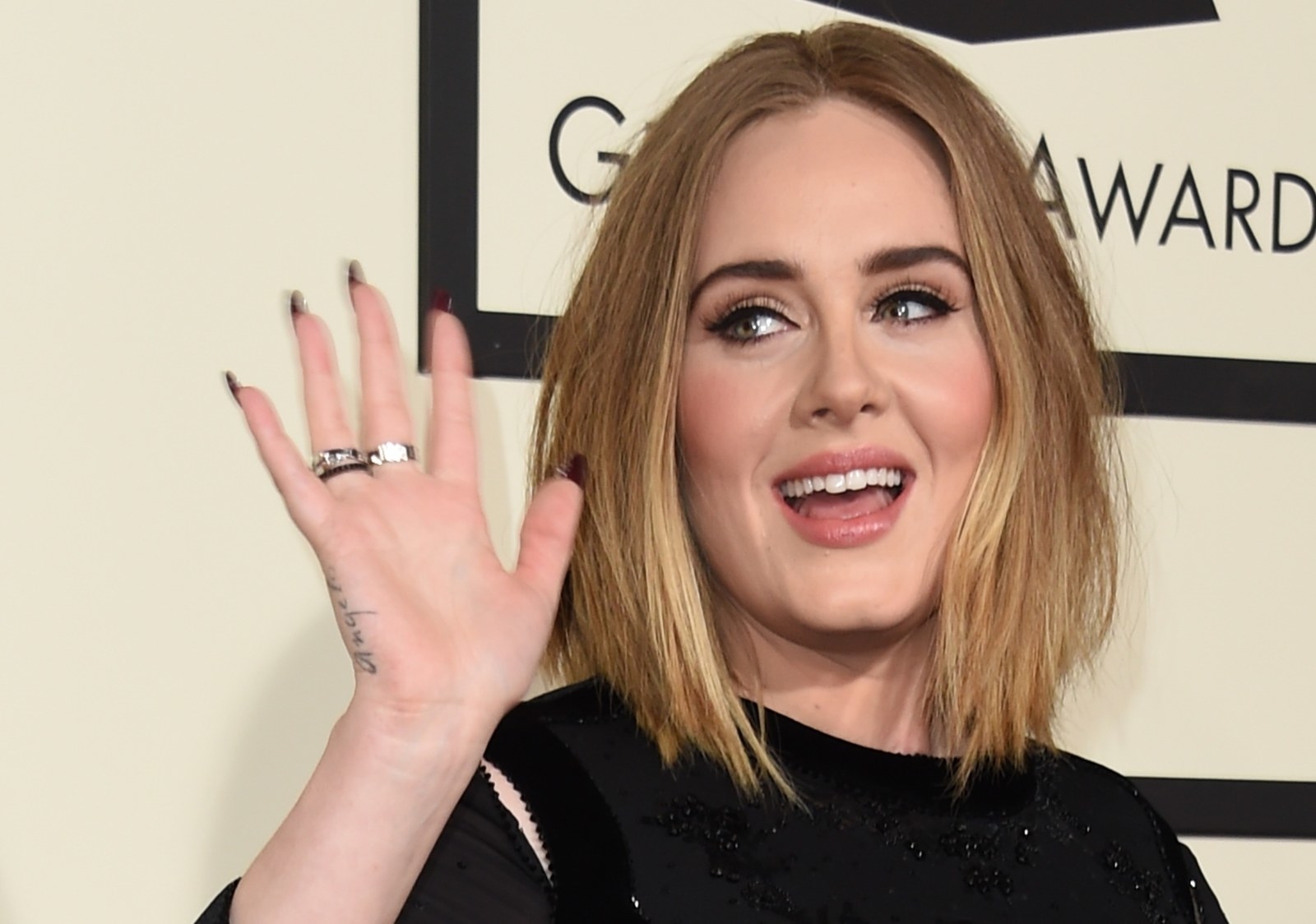 9.
She, too, loves Beyoncé:
"She's my Michael Jackson."
10.
And she also loves Stevie Nicks and Bette Midler:
"The other two women she says she reveres are Stevie Nicks — 'I can't find the words to describe how much I love her' — and Bette Midler. About Bette, she says, 'I've obviously loved her for years. I like her humor, but she's a fucking great singer, a really amazing singer. When I watched her show, I felt like I was really watching the last legend. No one's made like that anymore.'"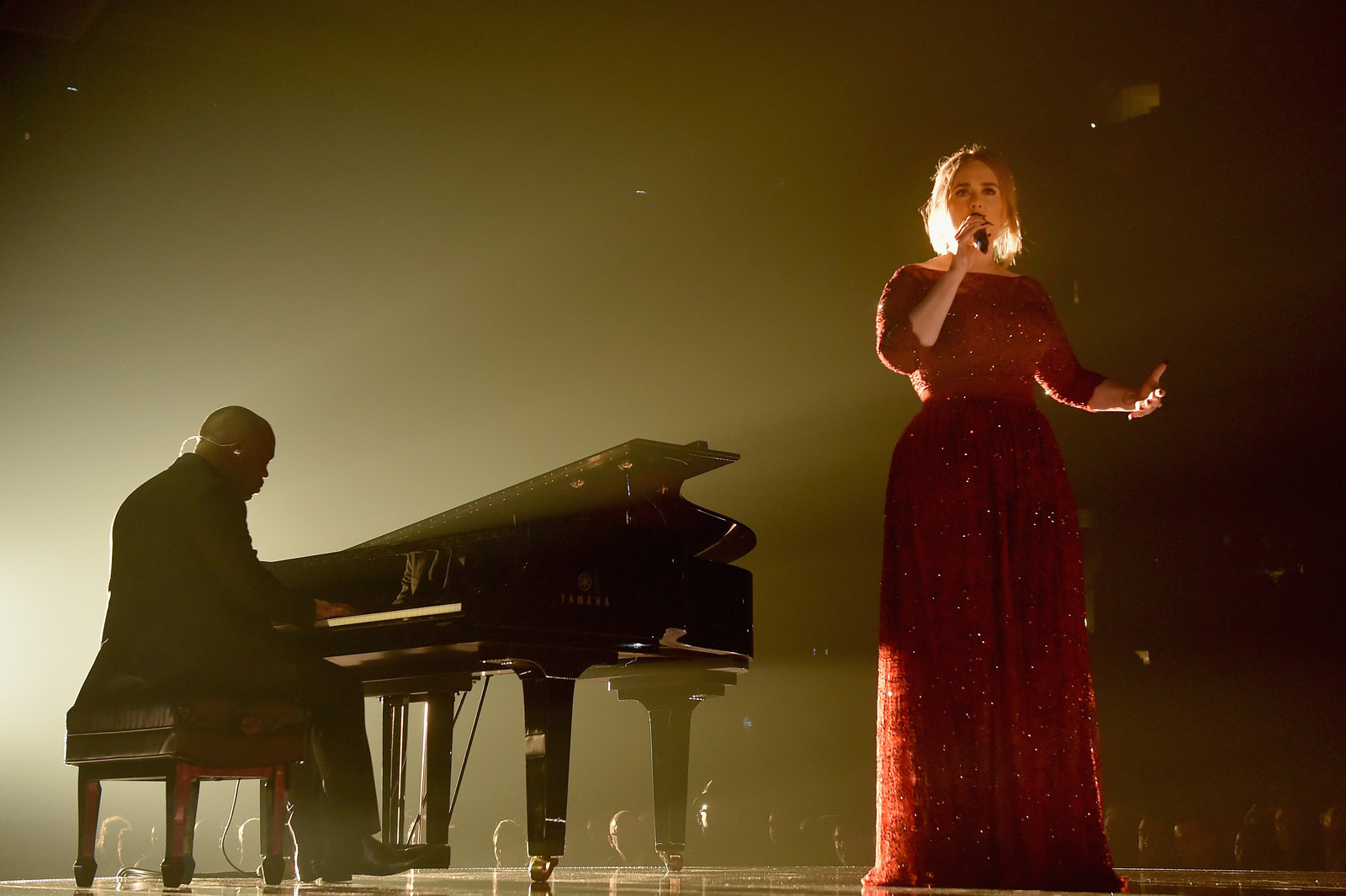 11.
Her relationship is strong:
"'I have no desire to be with anyone in show business, because we all have egos. [Simon's] not threatened by any stage of my life that I'm going for, and that's an amazing thing. It's the most serious relationship I've ever been in; we've got a child together and we live together. After releasing my first album, all the other people I ever was with were so insecure about themselves — they couldn't handle it at all. When I try to describe this to my friends they don't always get it, because they go out with people that are our age, but Simon is already who he is, and I'm still becoming who I'm going to be. He's confident. He's perfect.'"
12.
She's fiercely protective of her family:
"I'd sue the fuckin' ass off anyone that comes anywhere near my child."
13.
Her private life is more important than anything:
"All of my relationships are more important to me than any tour I'll ever do. If my relationship with Simon or my relationship with Angelo started to flounder a bit now, I would pull out of my tour. My life is more important to me than anything I'm doing because how the fuck am I supposed to write a record if I don't have a life? If I don't have a real life, then it's game over anyway."