20th Century Fox
This Is The Romantic Film You Need To See Right This Second
Margaret and Andrew hate each other at the beginning of The Proposal so you know what that means — rom-com time! You need a good ol' dose of angry people yelling at each other before realizing that they're ~soulmates~. What's that you hear? The sound of Ryan Reynolds gallivanting his way into your cold, angry heart. Plus, there's Betty White.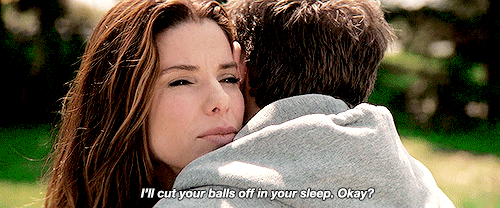 You got:

10 Things I Hate About You
Sure you wanna watch a romantic film, but you also wanna laugh so 10 Things I Hate About You is what you should be watching. Think about it: You have baby Heath Ledger, baby Joseph Gordon-Levitt, baby Julia Stiles, and eternally a baby Gabrielle Union. If you want something a little more ~artsy~ then catch Amélie, which will make you feel oh-so-smart watching.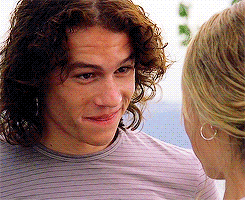 You got:

Eternal Sunshine of the Spotless Mind
Have you ever felt so heartbroken that you've paid someone to erase all your memories of the one you love? Ok, maybe not, but at least watch Joel and Clementine deal with falling in love and all the crap that happens when people break up. You will feel ALL the things.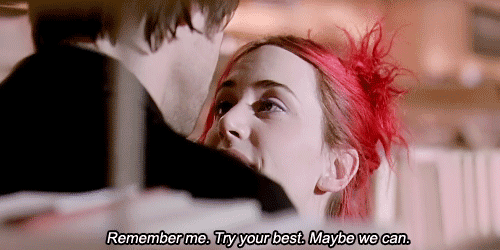 You got:

Never Been Kissed
High school sucked for most people but what if you could do it again? In reality, that would be creepy but there's nothing wrong with watching Josie Geller try. Josie's the perfect reason why you should never lose hope — that first kiss will eventually come so keep your head up and never stop being yourself. Also see Love and Basketball — which is the most perfect movie about ~waiting~ for your soulmate to come around.

You got:

Shakespeare in Love
Did you sit down today and think, "Damn I need some Shakespeare in my life but not like, depressing Shakespeare"? Luckily for you, there's Shakespeare in Love! Just try and pretend like this all actually happened. The dresses! The dancing! The inspiration behind Shakespeare's greatest works! If you want something a little more heart wrenching with your 'Speare then check out Romeo + Juliet with Leonardo DiCaprio and cry a lil' more.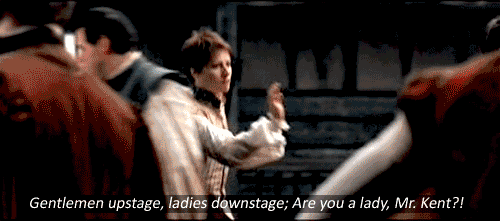 Are you pining after your one and only to no avail? Did your one and only meet your sister and suddenly fall in love with her instead of you? Are you now forced to talk to another person who you're sooooo not into even though we all know you're perfect for each other? Then you should watch 27 Dresses! Because, honestly, we've all at one time felt more like the bridesmaid and not the bride. If you're looking for something a bit more retro, Sixteen Candles or Pretty in Pink might be right up your alley.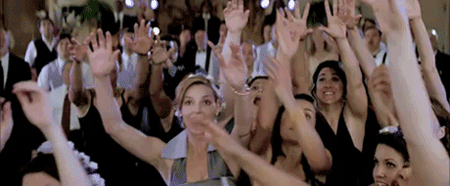 You got:

Pride and Prejudice
At times you might feel a little lonely and sad. As if you were holding a banner over your head saying "HELLO LOVE COME FIND ME." But don't fear — Elizabeth Bennet and Fitzwilliam Darcy's beautiful dialogue is here. And you have so many versions to choose from! Do you have a shit ton of hours to kill? Then watch the Masterpiece version. Do you want nothing but romance, romance, romance? The Keira Knightley version is for you! If you hate the 1800s then Bridget Jones' Diary should do the trick. And if you want a little more ~flavor~ then check out the Bollywood adaptation, Bride and Prejudice.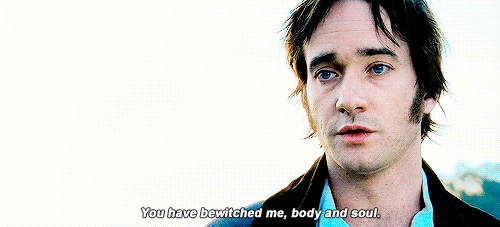 We all wish we could be as adorably awkward as Will Thacker in Notting Hill. Alas, we are not all Hugh Grant but you can at least watch this classic Julia Roberts film for all the ~feels~. You're just a person, standing in front of a TV, asking why life can't be a '90s Hugh Grant flick. If nervous brits being romantic is your thing, then Love Actually is also an option.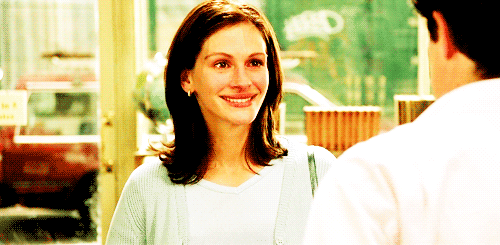 You got:

The Princess Bride
Is there a more perfect romantic film out there? The answer is no — nothing will come close to The Princess Bride. Even if you hate kissing, you'll love this movie and there's never a wrong time to watch it.