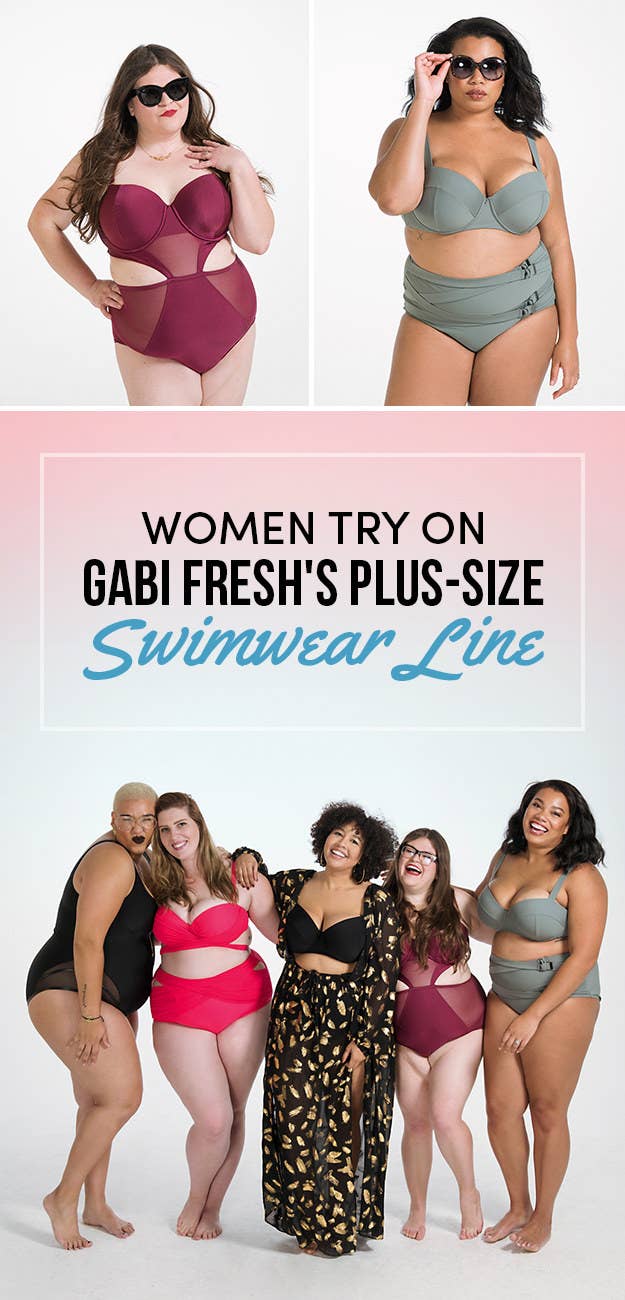 Hi there! We're Kelsey Rose, Sheridan, Jazzmyne, and Kristin — and like many plus-size gals, shopping for swimsuits is kind of terrible.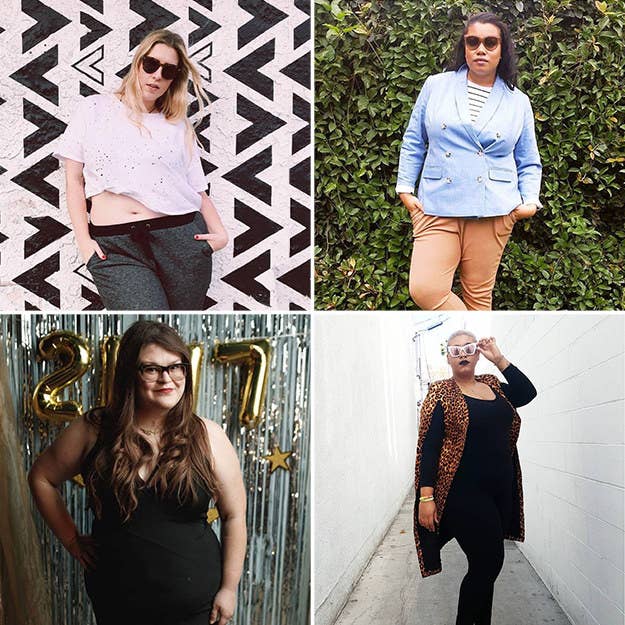 Swimsuits geared toward plus-size women generally lean toward a more mature audience, and that's if you find a swimsuit in your size in the first place.
Kelsey Rose: The problem with plus-size swimsuits today is that most brands have chosen function over style which leads to BORING suits. I want a swimsuit that is as loud and vivacious as me.
Sheridan: Considering the fact that my boobs are so saggy, I could technically hackeysack with them, I'm always looking for a suit that can support them but also be stylish. We want support! And we want style!
Jazzmyne: Finding plus-size swimwear that is ACTUALLY cute is so hard! If you do go to a store, theres a chance you will run into the infamous "tropical/Hawaiian" swimsuit with matching skirt, which at age 26 is not what I want to wear.
Kristin: Every swimsuit seems to assume that once a clothing item is a "bathing suit," it no longer requires any of the support a bra provides. It's like, "Well, whatever, you're going into water anyway, might as well flatten your boobs into a pair of constantly escaping pancakes."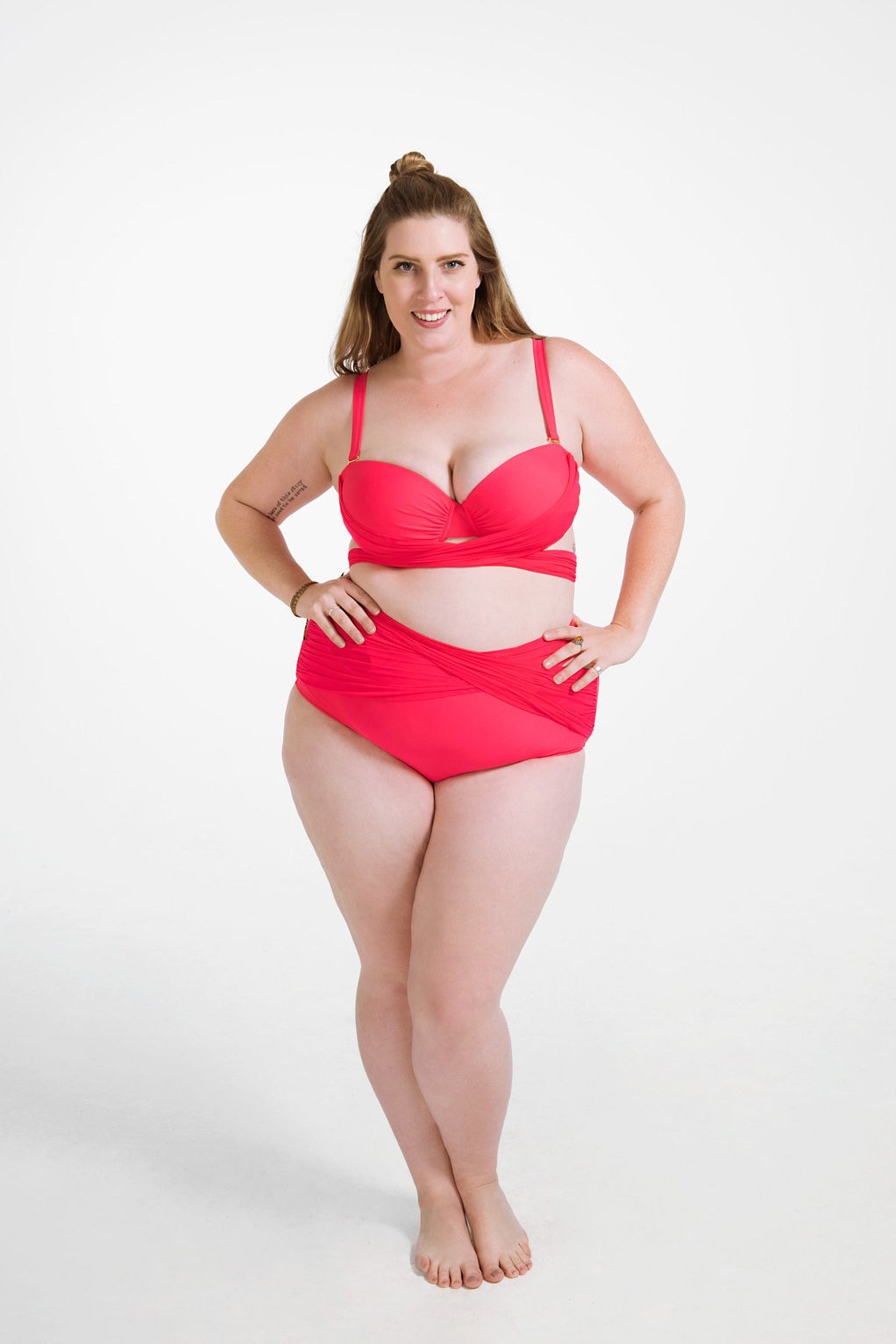 Kelsey Rose's normal size: 18, 40DD
Kelsey Rose's GabiFresh swimsuit size: 20 D/DD (top), 18 (bottom)
Price: $70
Kelsey Rose: This suit makes me feel fabulous, flirty, and beautiful! I absolutely love the color and it has great little design details that make it more than a basic high-waisted bikini. I feel supported and I feel stylish, and I cannot wait to rock this at the beach, at the pool and anywhere else I can!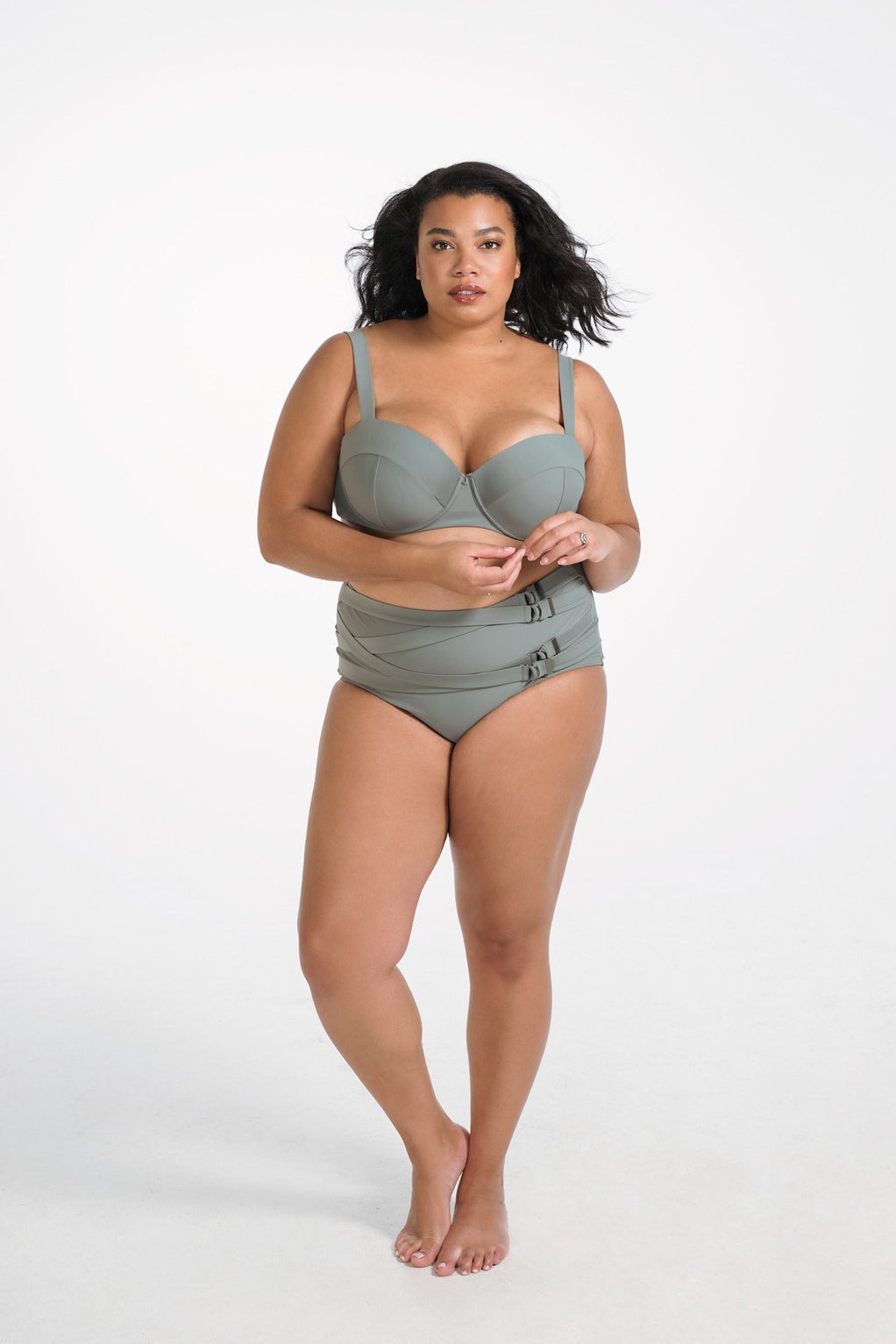 Sheridan's normal size: 16-18, 40DDD
Sheridan's GabiFresh swimsuit size: 20 D/DD (top), 20 (bottom)
Price: $70
Sheridan: Is this how Bond girls feel? 'Cause I feel like I just stepped out of the ocean and made one of the James' (preferably Daniel Craig's) mouth drop. My boobs feel like they're being cradled by angels, and the buckles on the bottoms are so freakin' badass. Now excuse me while I go drink a martini and slay 'em.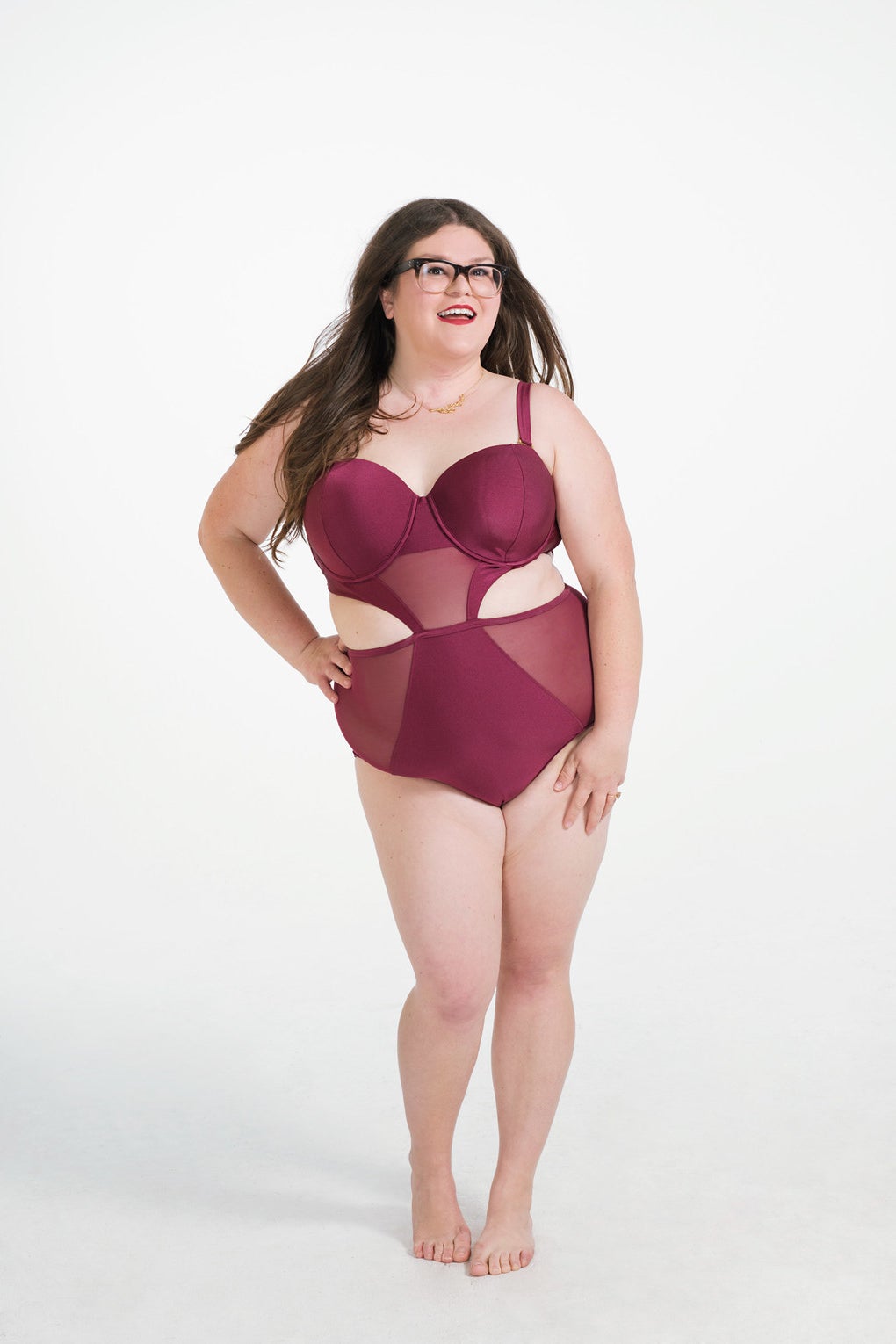 Kristin's normal size: 18, 40DD
Kristin's GabiFresh swimsuit size: 18 D/DD (top), 18 (bottom)
Price: $70
Kristin: I feel like my boobs have just joined a very loving support group, and they feel safe enough to not just and burrow themselves into my ribcage. Also, cut outs, man! For when you're not quite ready for a bikini, but you're still interested in having some sultry AF tan lines. YES.

Jazzmyne's normal size: 20, 40DD
Jazzmyne's GabiFresh swimsuit size: 20 D/DD (top), 20 (bottom)
Price: $68.60
Jazzmyne: I felt so sexy in Gabi's suit. I have been letting myself live my life in two-piece swimsuits within the past year, so I was worried I wasn't going to feel sexy in a one piece, BUT DAMN I DID. I did not want to take it off because it was so comfortable and just felt like it was meant for me!
In the end, all of us were definitely feeling this line. You can buy the GabiFresh Collection at Swimsuits for All here!