Brazilian Steakhouses Have The Best Food And Everyone Else Can Fuck Off
Sorry, not sorry.
Hi guys. So the Olympics just ended. They were great. Pretty eventful.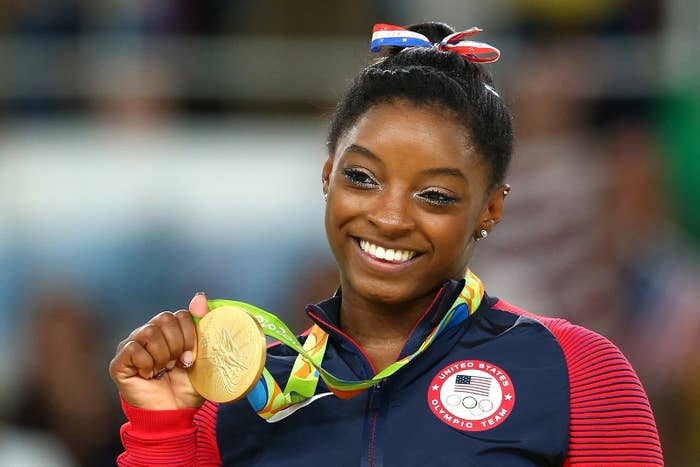 So even though the Olympics are technically ~over~, I'm here to talk about something very, very important. LISTEN UP.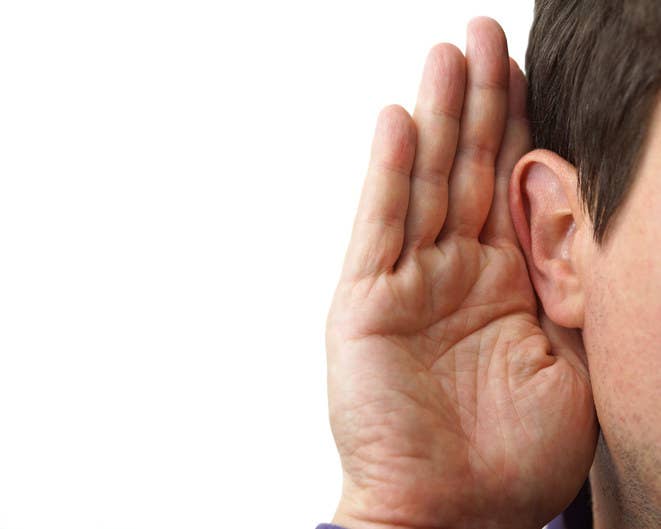 No, not just Rodrigo Santoro — though he is very important as well. The real answer is BRAZILIAN FREAKIN' STEAKHOUSES.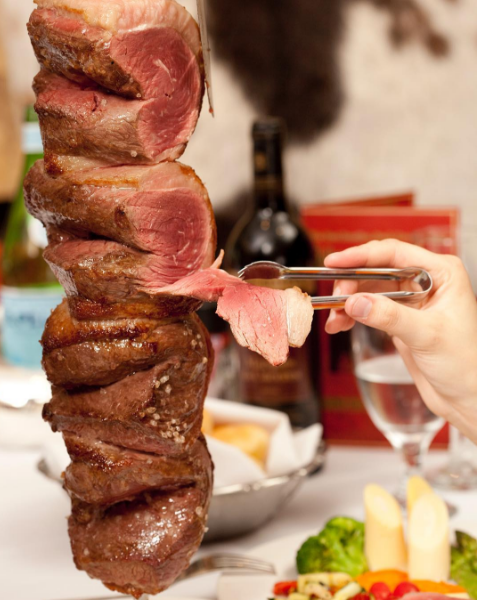 "What's so special about a Brazilian steakhouse?" you might ask. Well, first of all, fuck you. But to answer your question, it might be the most delicious kind of restaurant in the whole entire goddamn galaxy.
You see, at a normal, run-of-the-mill American steakhouse, some guy named Chad gives you menus and you order one kind and size of steak.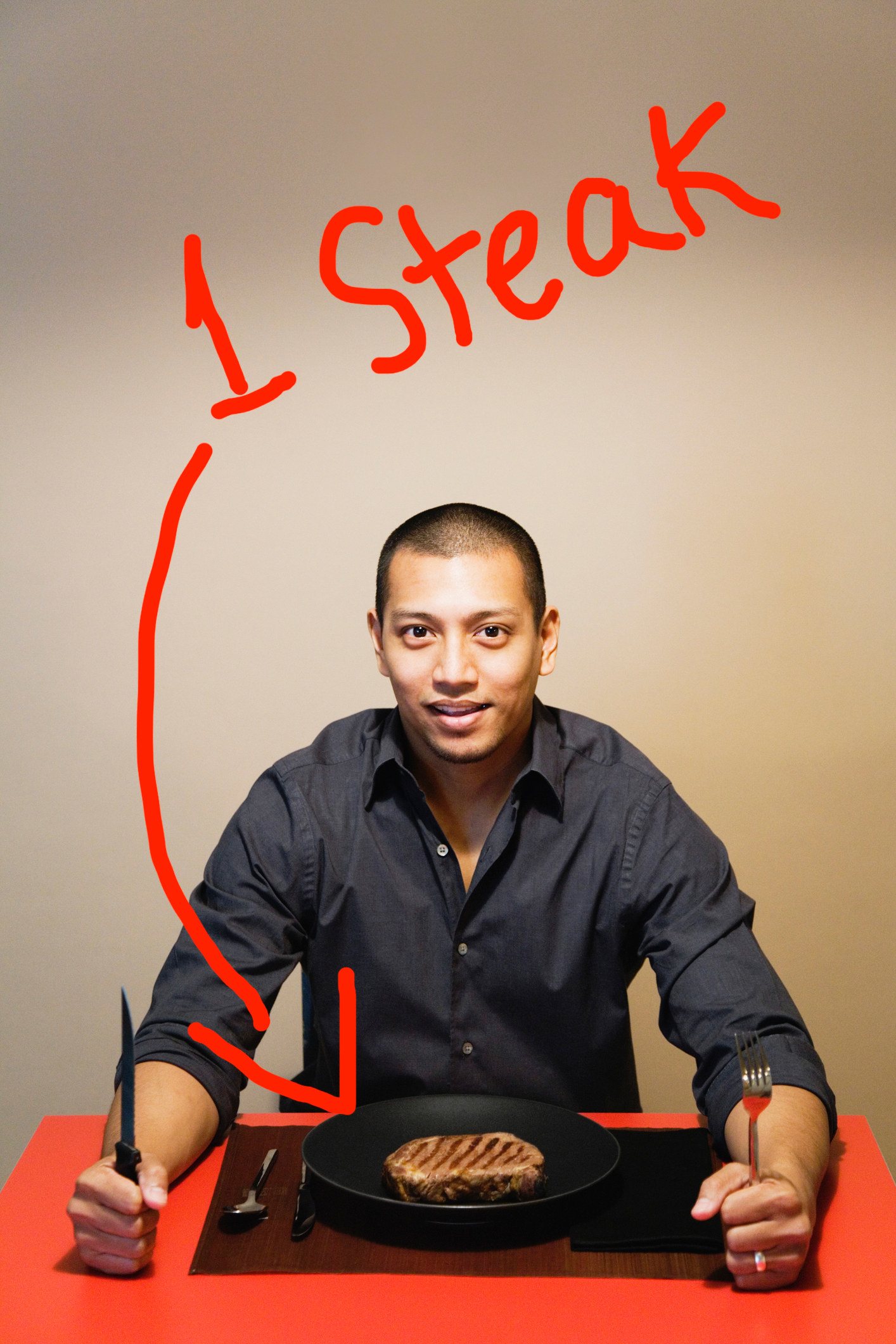 But at a Brazilian steakhouse, aka a churrascaria, you don't just choose one thing, my friend. YOU CHOOSE THEM ALL.
That's right, people come around to your table WITH GIANT STICKS OF MEAT to carve whatever it is you want onto your plate.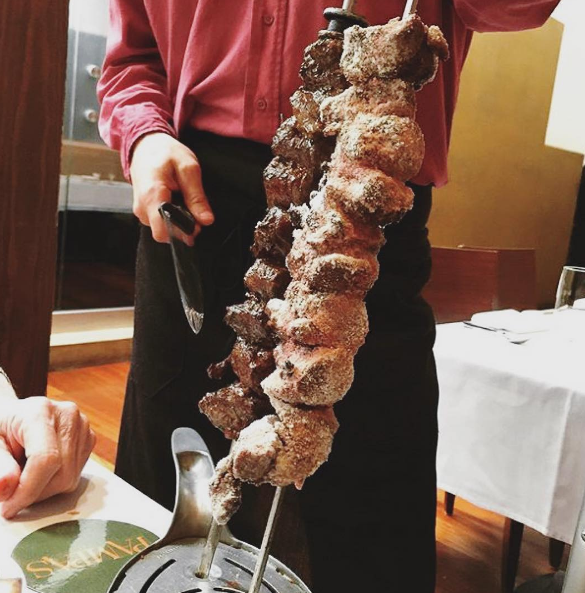 "I need them to stop coming with the meat," you say. "I'm so full."
Well, you have a little sign thing. Some say "sim" and "não," and some restaurants just have a green side/red side to indicate yes and no. Flip that sucker over to the não/red side to give your tumtum a rest.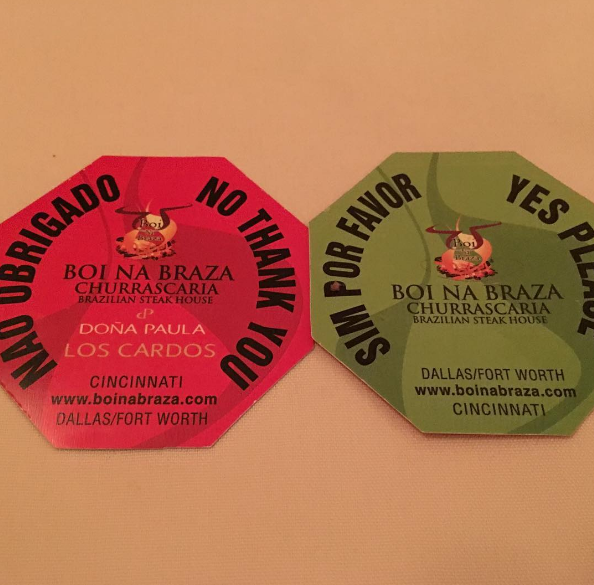 And if you're not as into meat as I am, don't worry — there's a salad bar full of all the sides your stomach has ever dreamed about.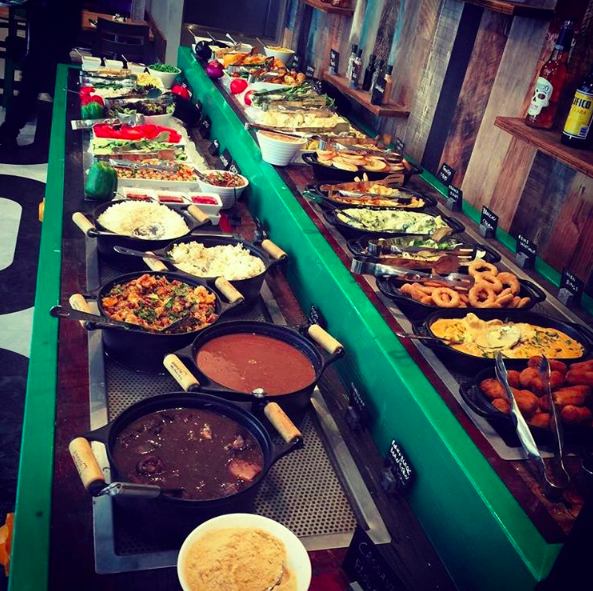 But be honest with yourself: If one were to hypothetically be into having sex with cooked meat, you'd bang the shit out of this bacon-wrapped bundle right here.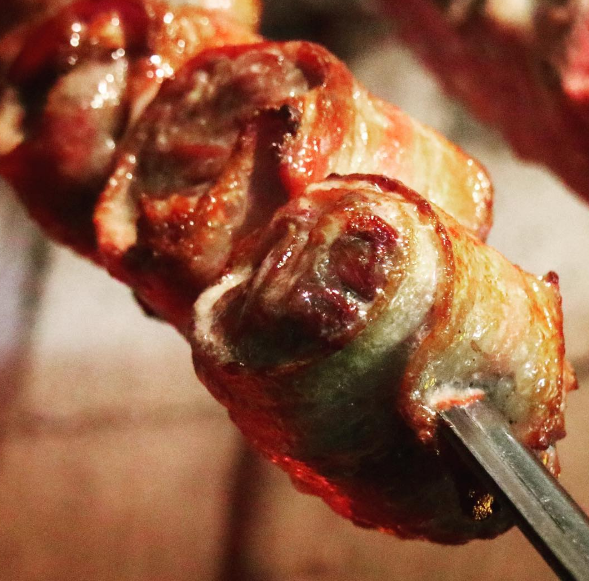 Why limit yourself? This is your time to truly live your best life.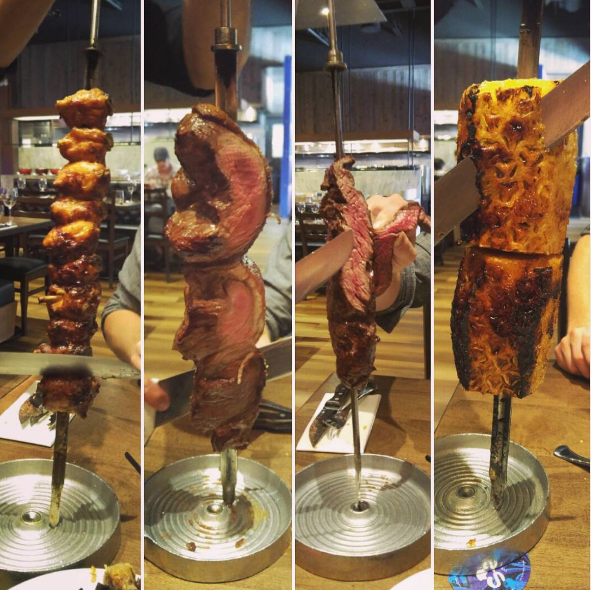 There are tons of delicious churrascarias in the States, like Fogo de Chão and Rodizio Grill, not to mention smaller, hometown places — so get to researching!