You probably know that is Tom Brady. He's the quarterback for the New England Patriots.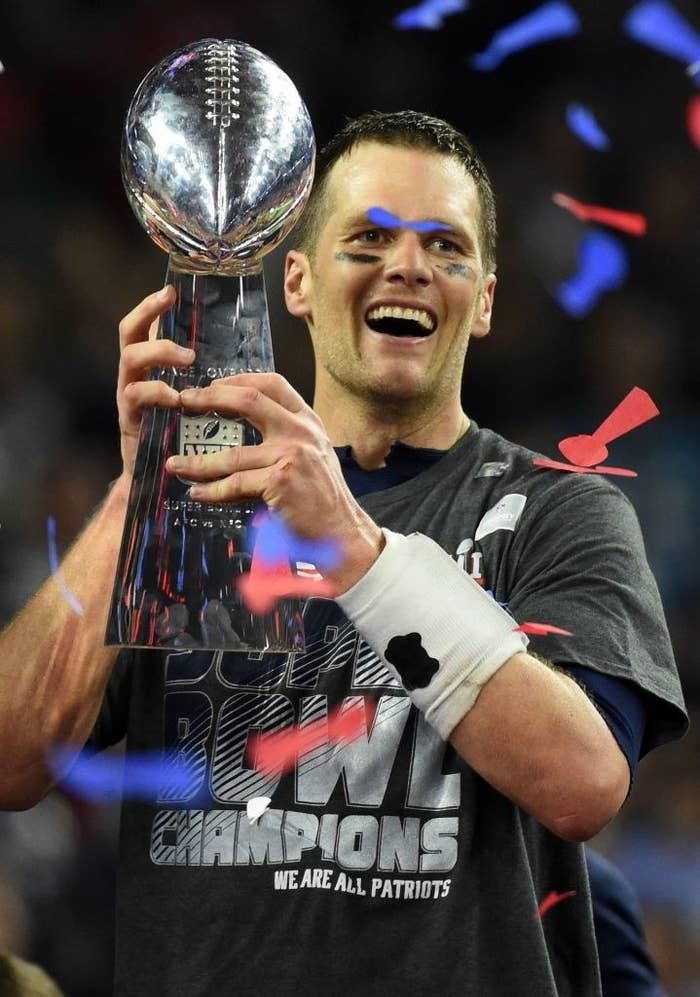 That's the limit, right? Of how photogenic and adorable one family can be? Wrong. During the Patriots' Super Bowl parade in Boston on Tuesday, lil' Benjamin DABBED.
Not bad form for a 7 year old, Benny.