Rosie Huntington-Whiteley Is Pregnant With A Genetic Superhuman
Congrats!
This is Rosie Huntington-Whiteley. She's kind of a famous model and actress.*
And this is her with her fiancé, action movie superstar Jason Statham.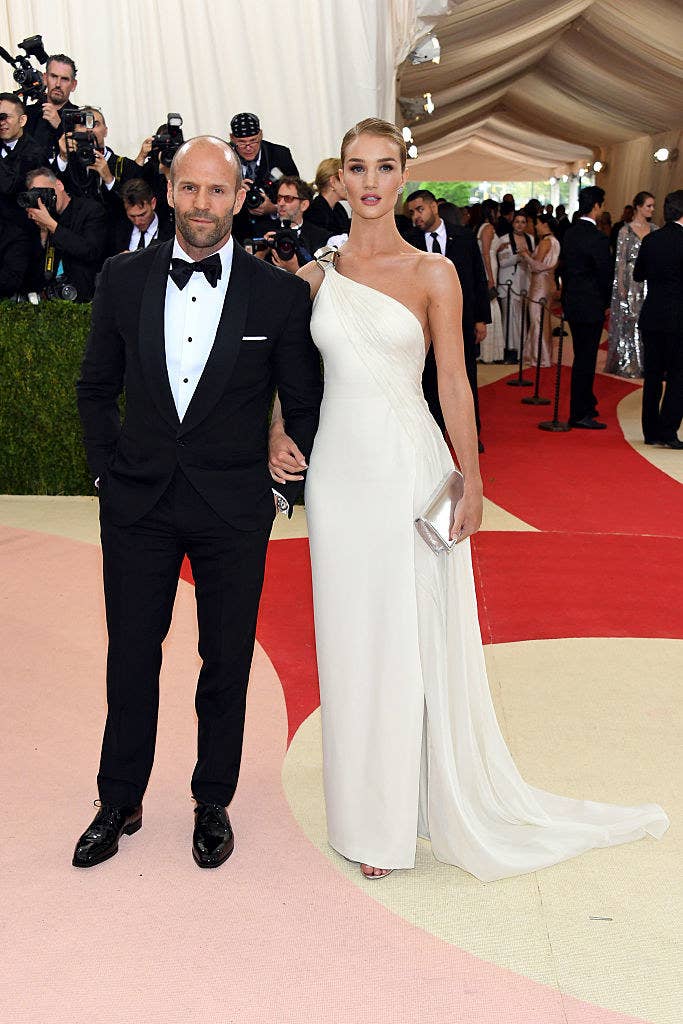 The duo have been together since 2010, and engaged since last year.
And on Thursday, Rosie announced that the couple are expecting their first child!
Rosie wrote:
Very happy to share that Jason and I are expecting!! Lots of love Rosie x ❤👼🏼 Photo by @jasonstatham
There's a solid chance that this will be a very good-looking human being who will be very good at running in action movies.