First of all, if you haven't seen The Favourite yet, Imma need you to go watch it RIGHT NOW.
Because, honestly, it's like the best movie of 2018. And guess what? The three stars — Olivia Colman, Rachel Weisz, and Emma Stone — were all nominated for Golden Globes.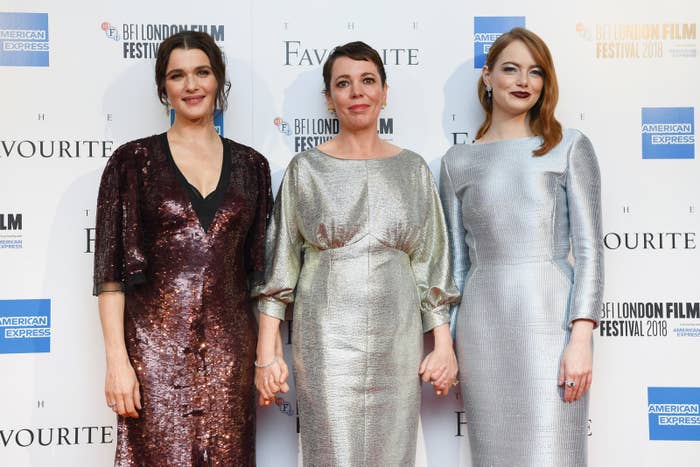 They make me wanna...dance.
All hail the Queen — and her favorites.