He's also the mastermind behind Bar Rescue, where Jon saves gross, horribly run bars from the dumps.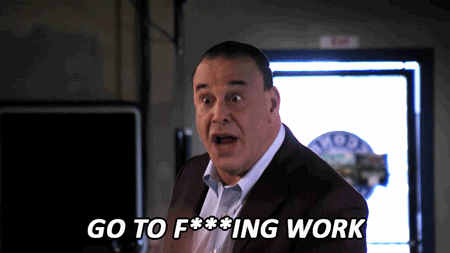 Well, we decided to bring Jon into our LA office to give three of our very best ~bartenders~ the ultimate STRESS TEST.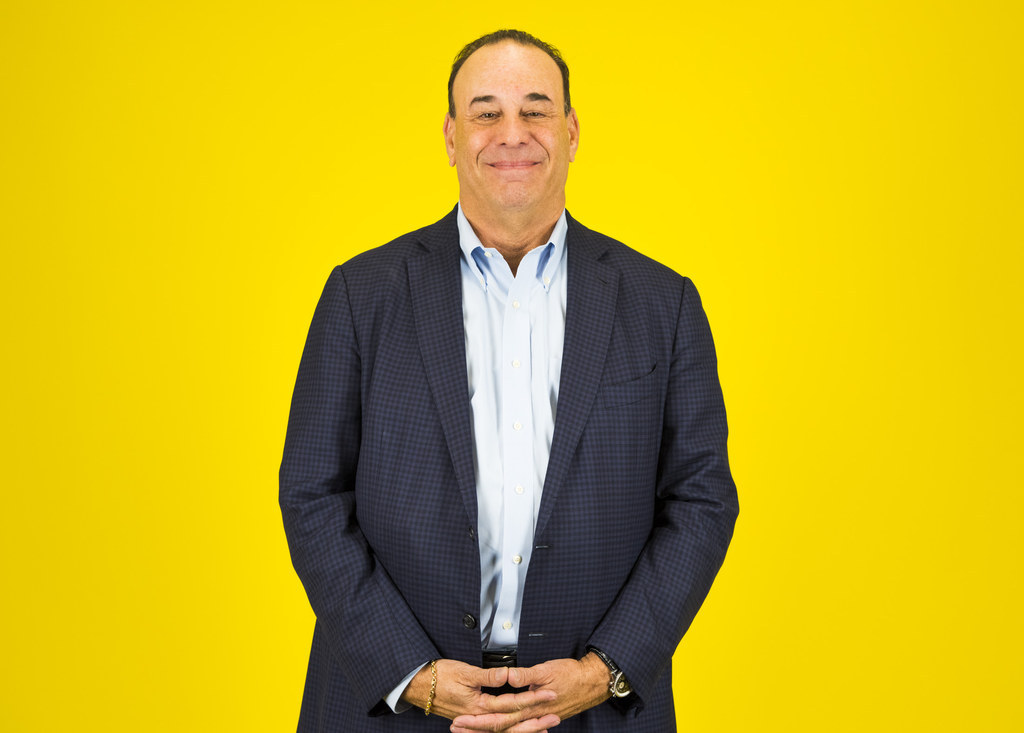 Our three contestants were (from left to right) Erin, Kristin, and Leo.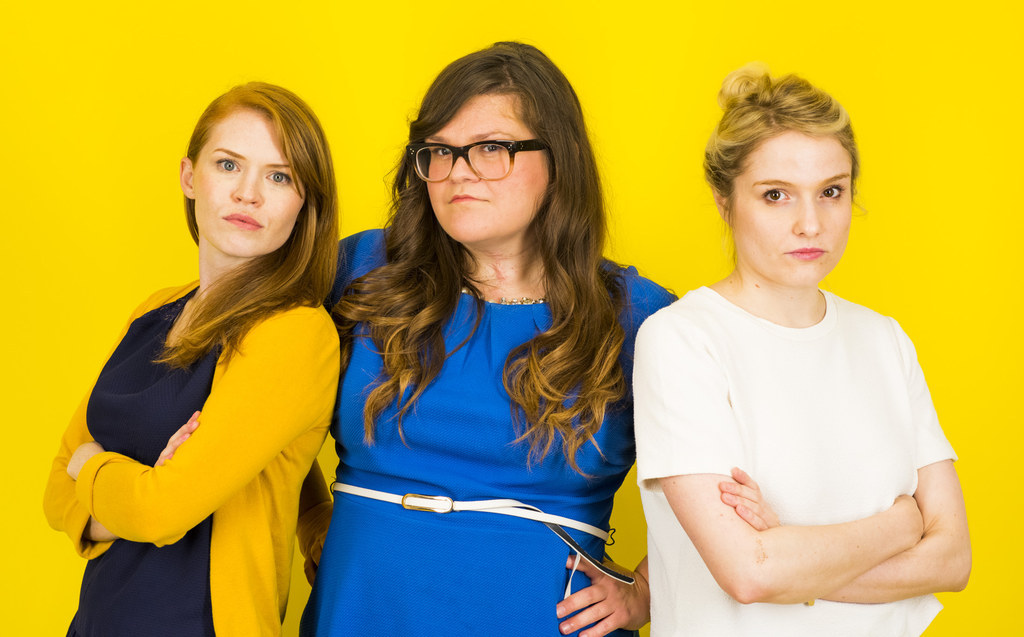 We provided our contestants with every ingredient an aspiring bartender might need: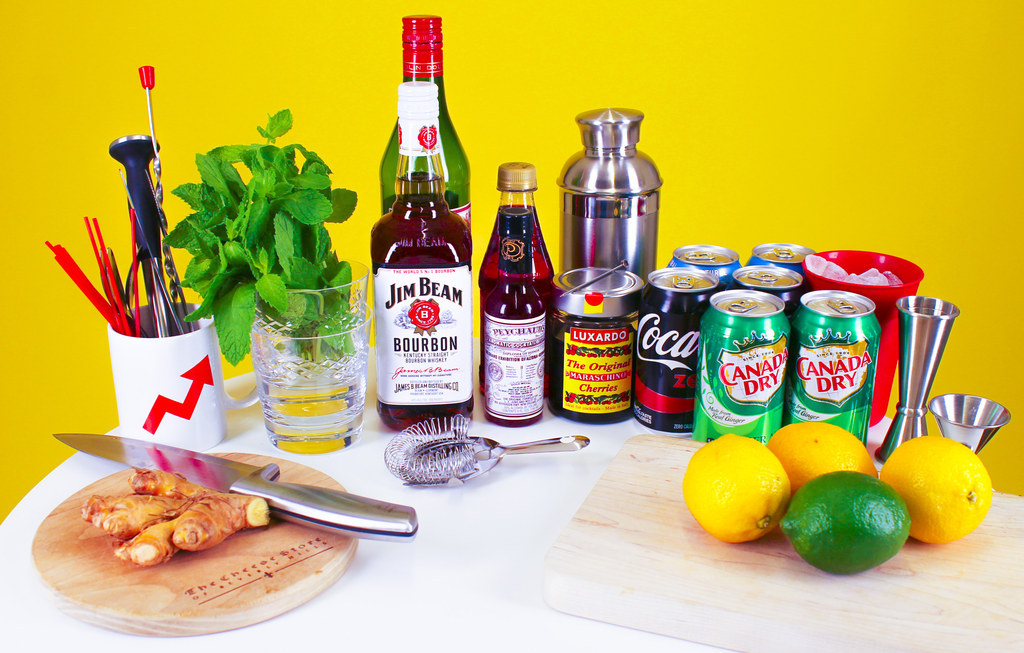 And then the clock started ticking. The contestants got seven minutes to create their best drink.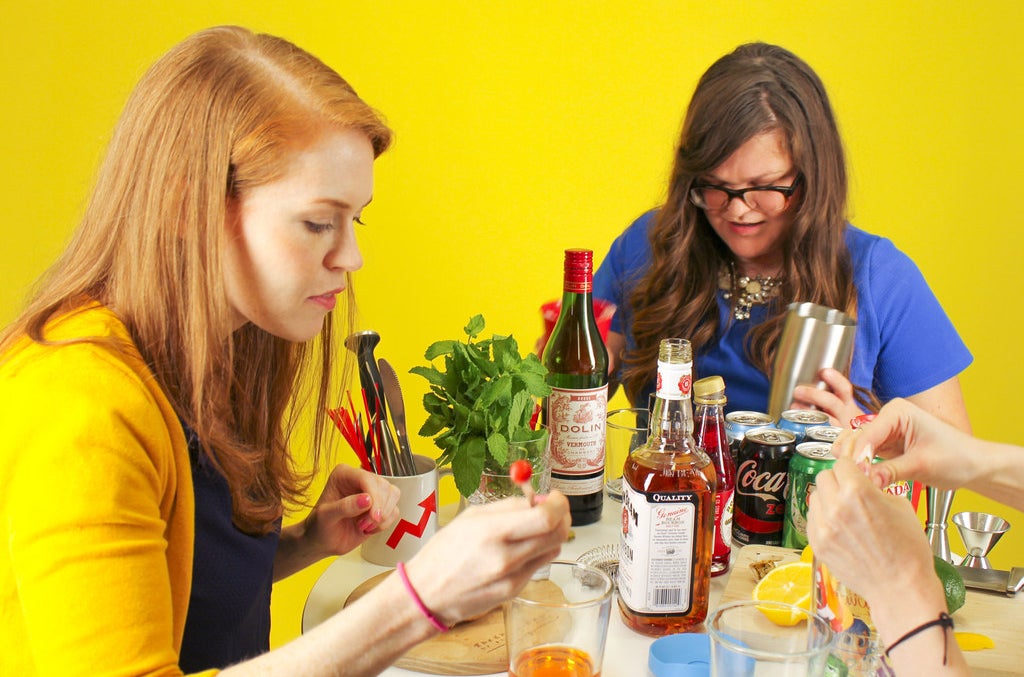 Unfortunately, we didn't have a horn to blare every time they messed up — true stress-test style.
At one point, Erin even stole Kristin's cherry skewer (shady) so Kristin had to run to find another one.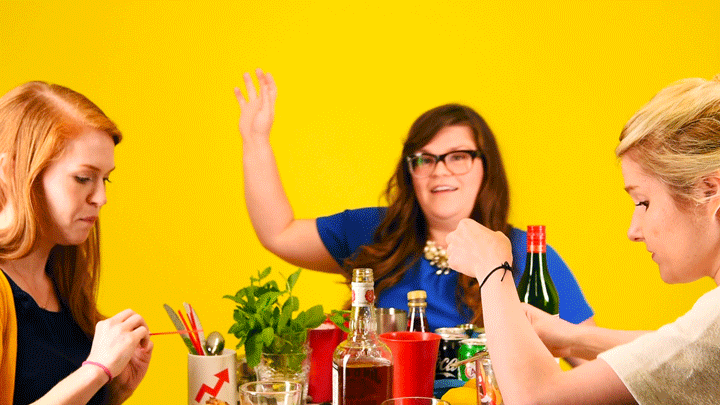 After seven arduous minutes, it was time for Jon to taste everyone's work.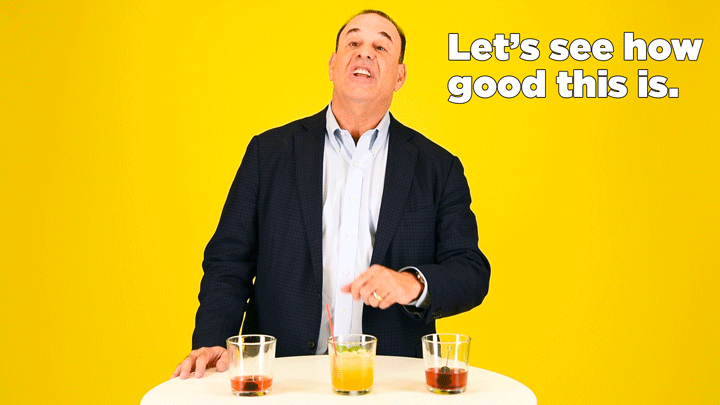 Kristin took bourbon, sweet red vermouth, bitters, and maraschino cherries to make her drink. She is adamant that you have to STIR WITH A SPOON and not shake because if you shake, then the drink gets "all watered down and gross."
Yeah, he wasn't the... biggest fan.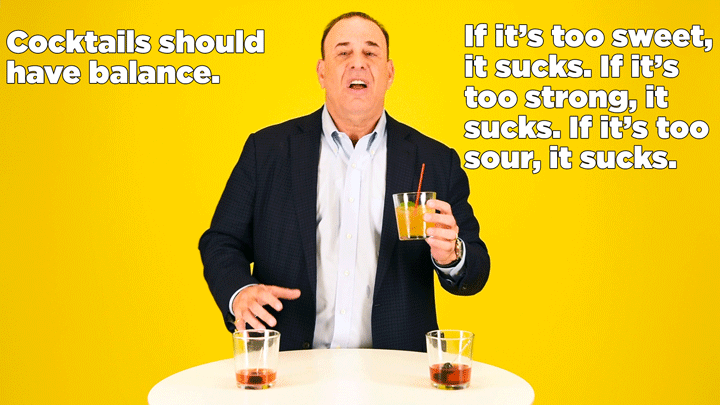 Last up was Erin, who was feeling reaaaaaally confident about her drink.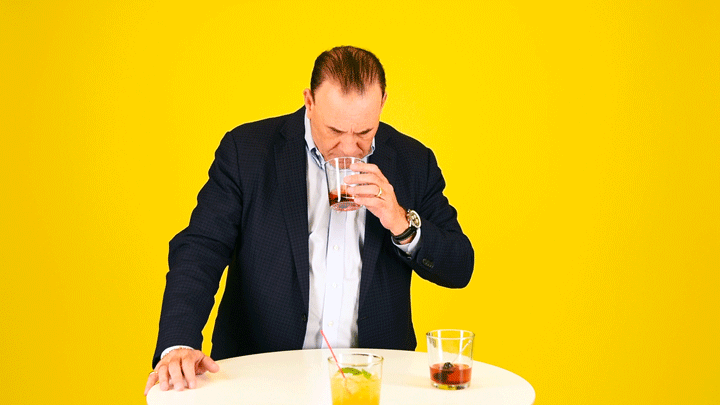 Unfortunately for her, it looks like she spent too little time on that mix of hers.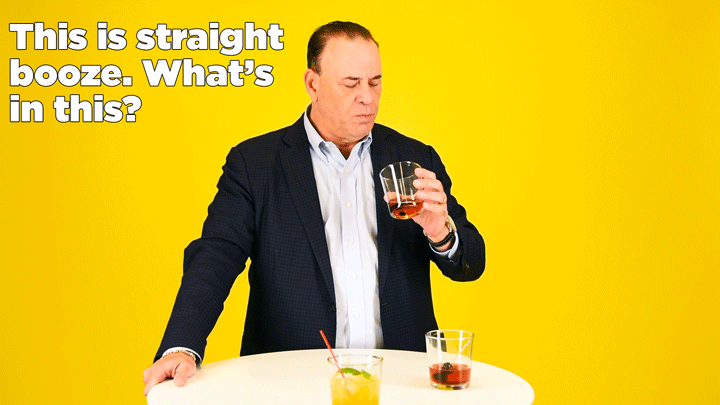 So that means the winner was (drumroll please)...
Luckily, the two losers still got to keep their jobs and bartend another day!
Make sure you watch Jon on Bar Rescue every Sunday at 9 p.m. ET on Spike!