It is a truth universally acknowledged that Khloé Kardashian, Kourtney Kardashian, and Scott Disick are the best thing about Keeping Up With the Kardashians. Don't believe me? Get your aloe vera ready for these savage burns:
1.
When Kim tried to humblebrag about being on the cover of Vogue and Khloé didn't want her to forget where she started.
2.
And when she told Kim how much she loved the cover.
3.
When Scott grilled Kim about her previous marriages.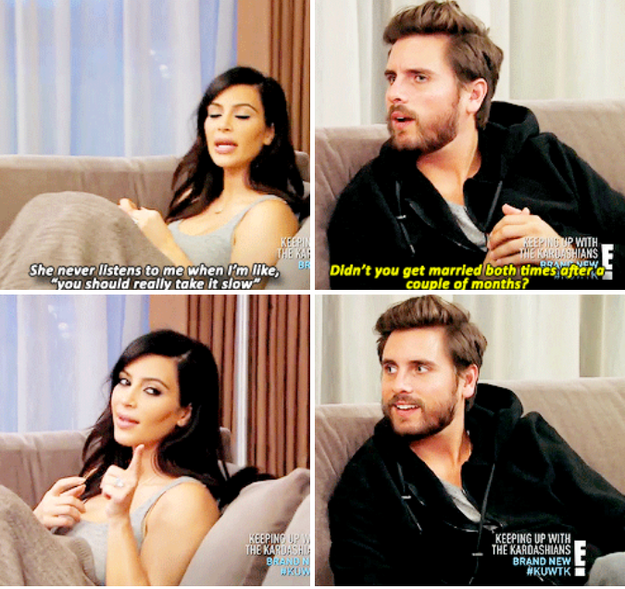 4.
When Khloé called her mom out for having "thousands of children."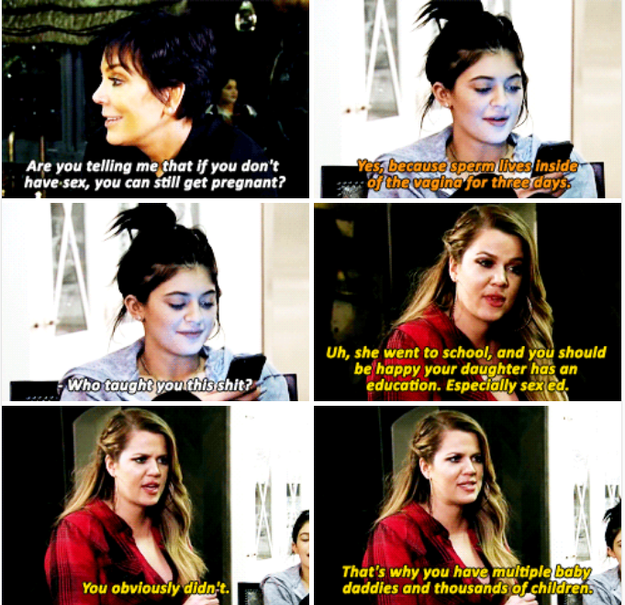 5.
When Kourtney let us know how she truly felt about Kris Humphries.
6.
And when Scott joined in.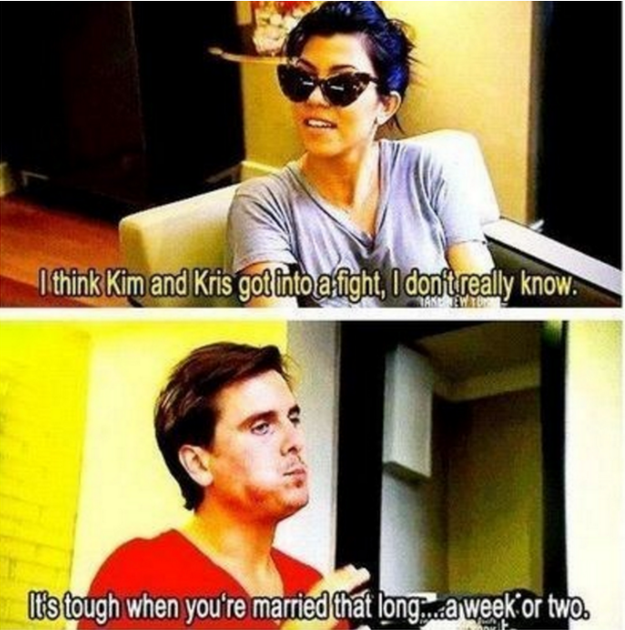 7.
When Scott gave Kim a pep talk before her wedding with Kanye.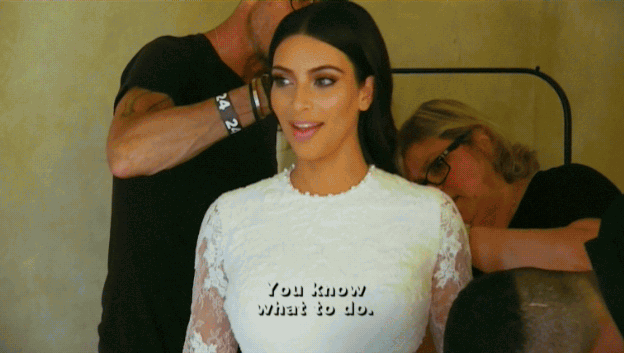 8.
When Scott delivered a savage quip about Kris's sex tape.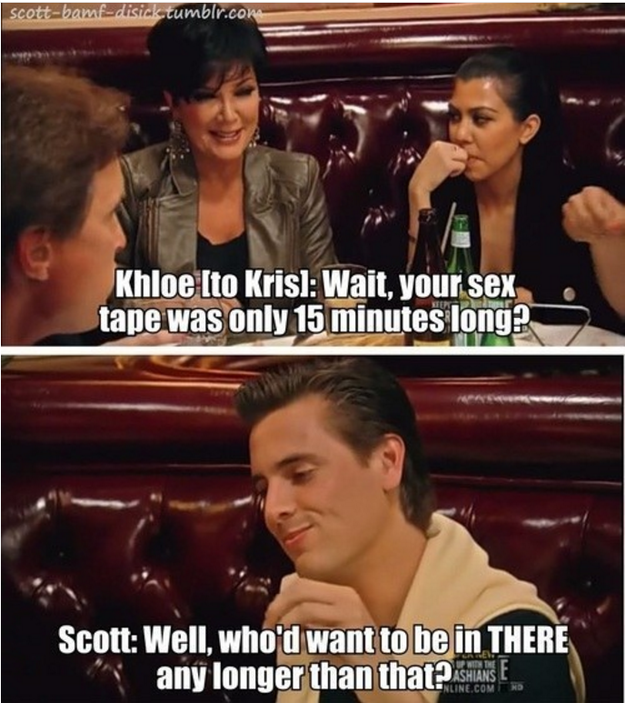 9.
When Khloé made a joke about being adopted.
10.
And when Kourtney brought up the O.J.-being-Khloé's-dad rumors.
11.
When Scott made sure Kim didn't get rid of her moneymaking ass-et.

12.
When Kim lost her diamond earrings and Kourtney had no time for that shit.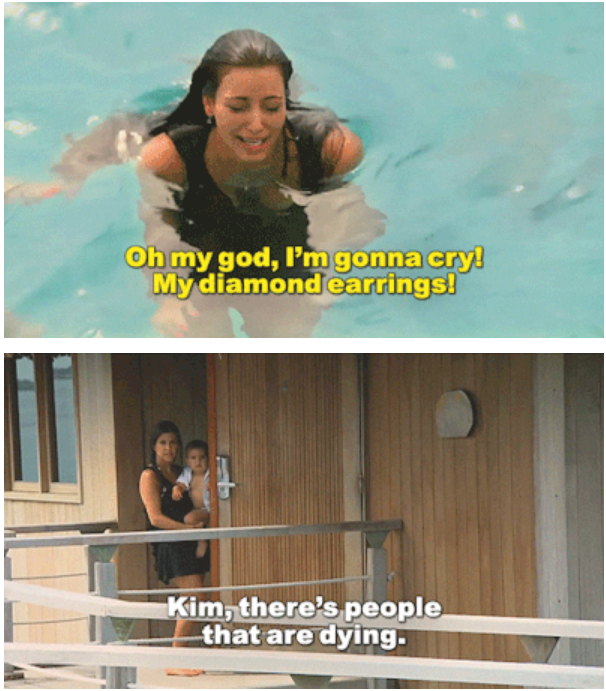 13.
When Khloé torched Kim's bestie Jonathan Cheban.
14.
And when Kourtney joined Khloé on the Jonathan Burn Train.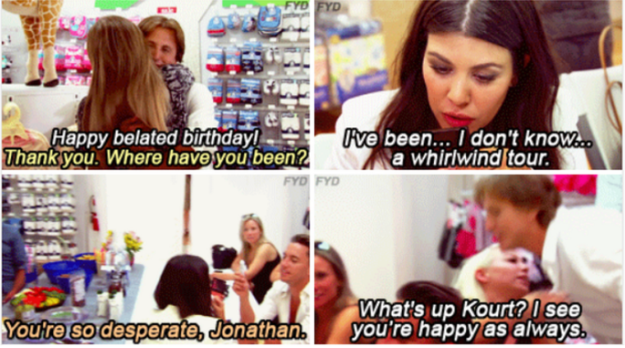 15.
When Scott called out Kris for forgetting about her granddaughter.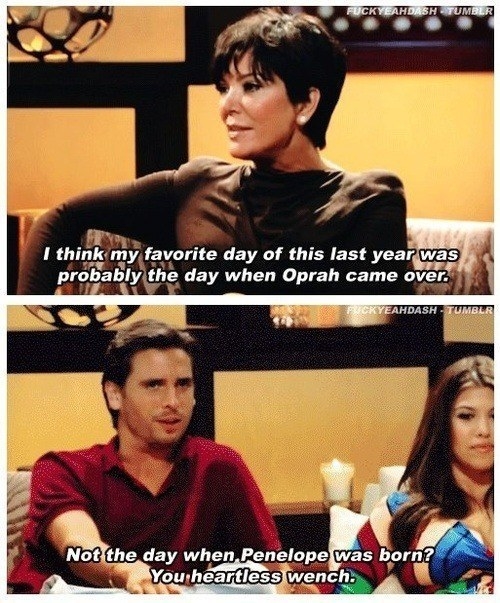 16.
When Kourtney went out of her way to embarrass Kim.
17.
When Scott appreciated some classic art.
18.
When Khloé called Kris out on her priorities.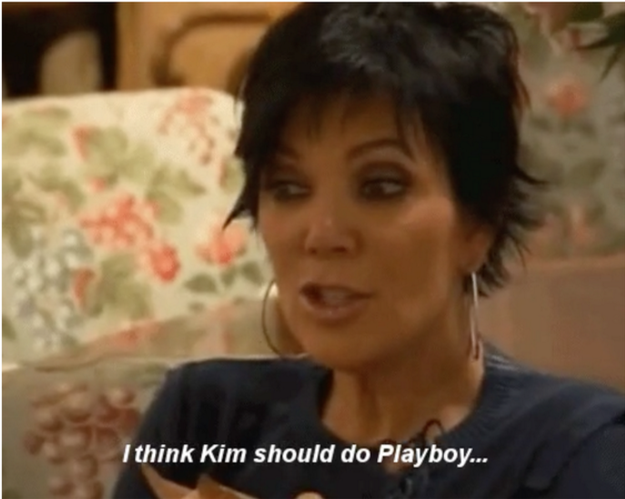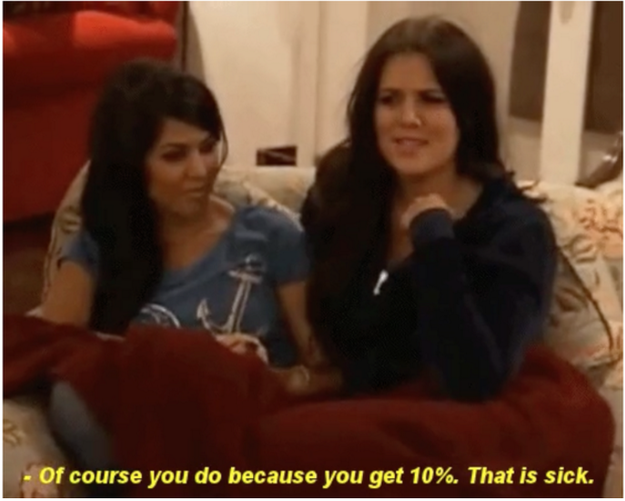 19.
When the family found out about Rob and Chyna's engagement and Kourtney got super excited.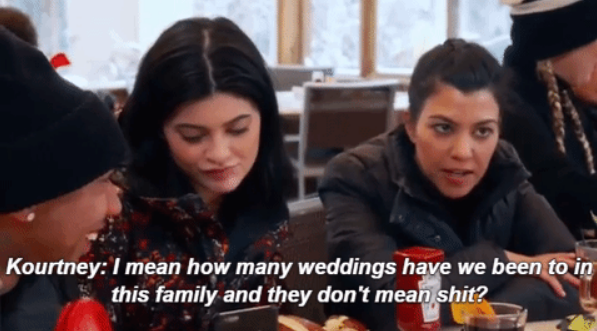 20.
When Kourtney asked Kim for spelling help.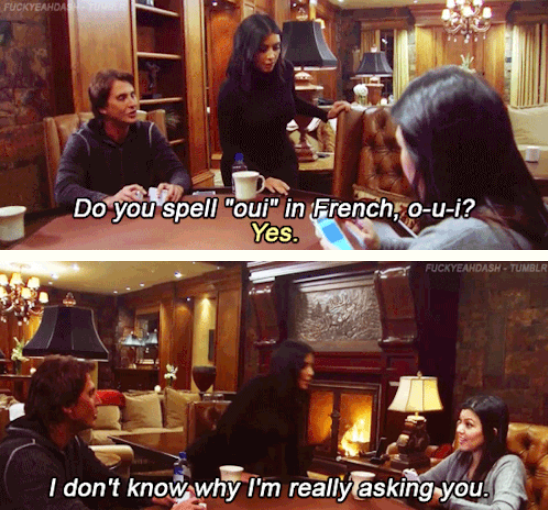 21.
When Scott brought Kim back down to Earth.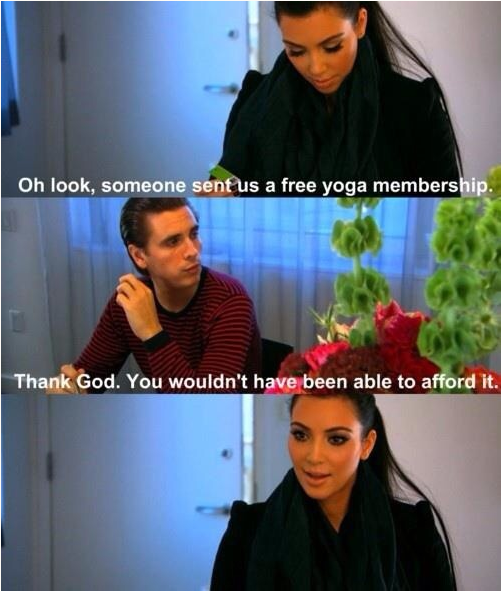 22.
When Khloé went there with the sexual innuendos.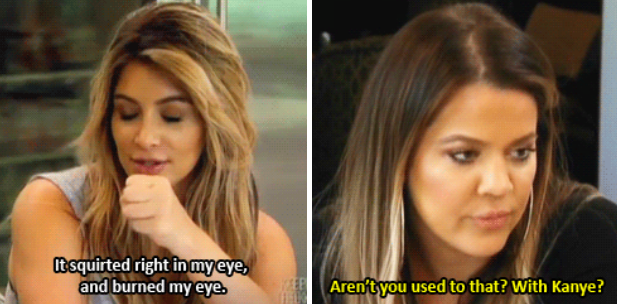 23.
When Scott gave Kim A+ parenting advice.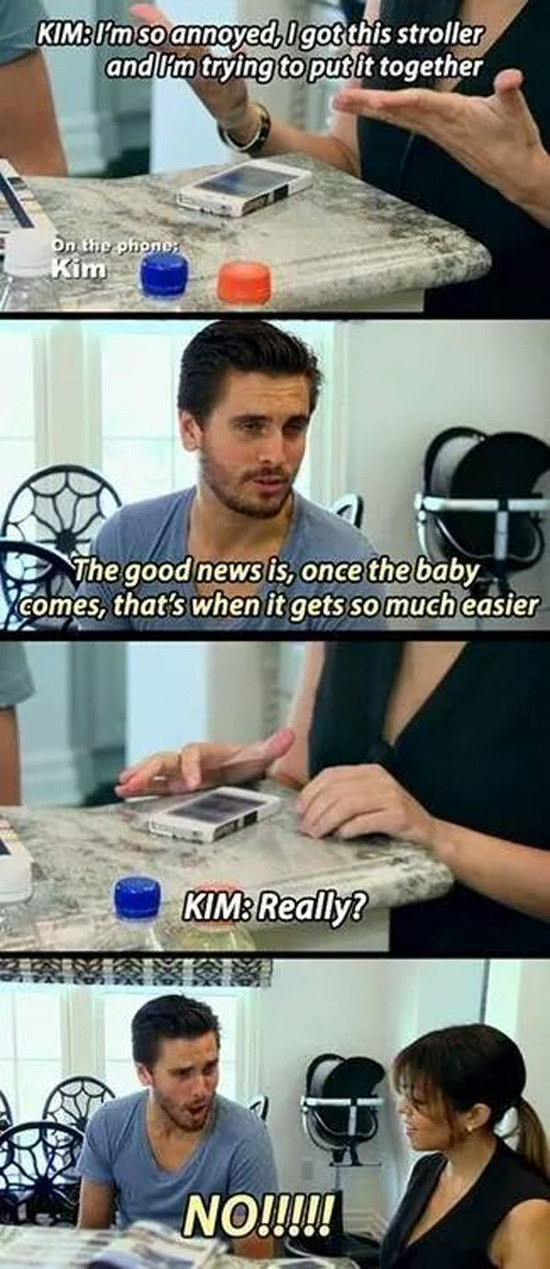 24.
When Kourtney encouraged her mother's wet T-shirt photo shoot.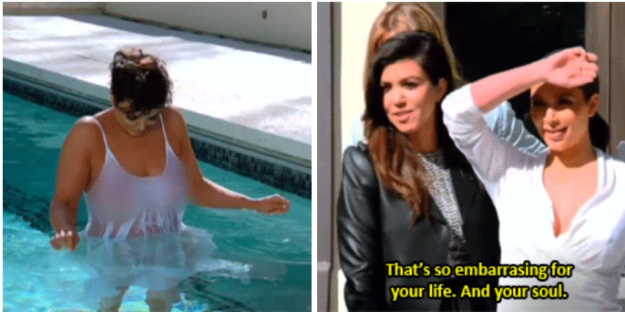 25.
When Khloé had a nice chat with her mom on the phone.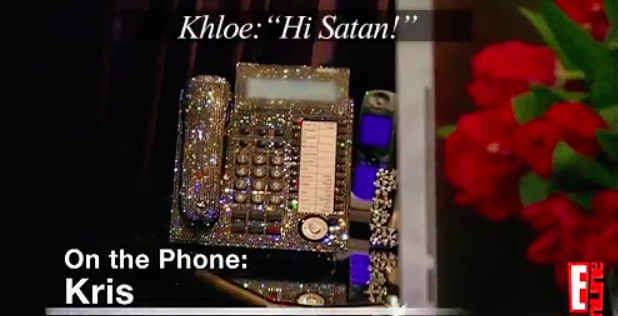 26.
When Scott finally felt like a member of the family.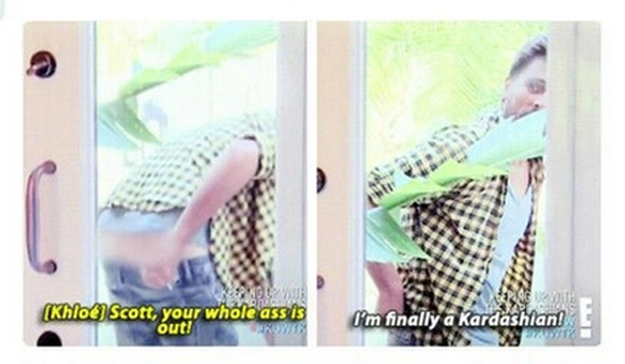 27.
And finally, this wasn't even on the show but it's pretty much the best thing Kourtney has ever said.
Looks like there are no comments yet.
Be the first to comment!