But I'm going to need you to rewind the clock — all the way back to July, Taylor and Tom were flying around the world looking super ~in love~ when it was revealed that she wrote Calvin's hit "This Is What You Came For" under a pseudonym.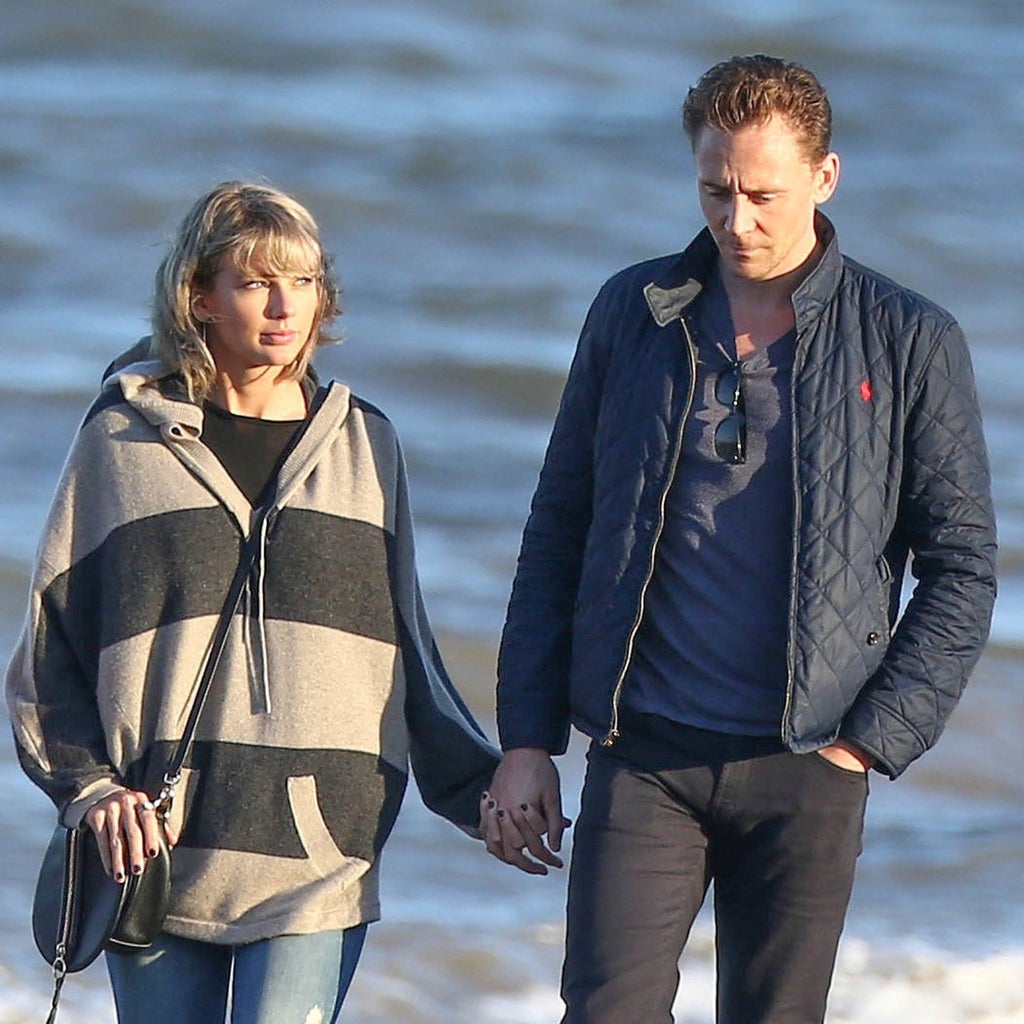 Then Calvin went...in on her on Twitter.
In the now-deleted tweets, Calvin said such gems like:
- "I wrote the music, produced the song, arranged it and cut the vocals though. And initially she wanted it kept secret, hence the pseudonym"
- "Hurtful to me at this point that her and her team would go so far out of their way to try and make ME look bad at this stage though"
- "I figure if you're happy in your new relationship you should focus on that instead of trying to tear your ex bf down for something to do"
- "I know you're off tour and you need someone new to try and bury like Katy ETC but I'm not that guy, sorry. I won't allow it"
He did also say that she was an "amazing lyric writer and she smashed it as usual," so it's not all bad?
In the end, it was truly an "oh shiiiiiiiit" moment.
Now that we've taken a stroll down memory lane, let's bring it back to the present. After winning the Solo Artist of the Year Award at British GQ's Men of the Year Awards, Calvin spilled some very, very interesting info about his relationship with Taylor:
It's very difficult when something I consider so personal plays out very publicly. The aftermath of the relationship was way more heavily publicized than the relationship itself. When we were together, we were very careful for it not to be a media circus. She respected my feelings in that sense. I'm not good at being a celebrity.

But when it ended, all hell broke loose. Now I see that Twitter thing as a result of me succumbing to pressure. It took me a minute to realize that none of that matters. I'm a positive guy.

For both of us it was the wrong situation. It clearly wasn't right, so it ended, but all of the stuff that happened afterwards...
PS: Yesterday it was revealed that Tom and Taylor had split, reportedly due to her wanting to keep the relationship on the down-low.
Oh well. Is anyone else stoked for Taylor's new album?