The Chainsmokers. You probs know them. They're the DJ duo behind hits such as "#Selfie," "Don't Let Me Down," and of course, "Closer."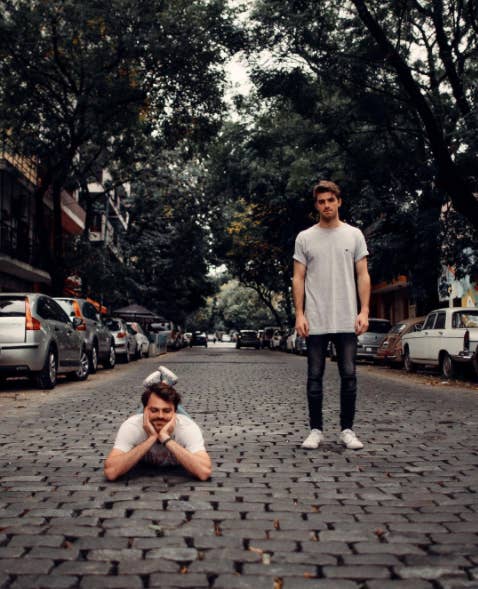 Because it's 2017 and proms with spiked punch, awkward fondling, and unfortunate dresses are soooo last decade, the Chainsmokers decide to crash the Huntley High School prom in Chicago Saturday night.
You see, the duo was performing at an arena super close to the Hyatt Regency, where the prom was taking place.
Before we get all hyped and think that Grammy-award winning DJs walk the streets of America looking for proms to crash, it's important to note that this was actually a set-up.
The Chainsmokers' manager apparently received an email from a student so they in turn called the school's principal to set-up the surprise for the kids, according to the Daily Herald.
All in all, it seemed like a fun night. And for the rest of you high schoolers who feel like you missed out, don't worry 'cause...