You know Nicki Minaj, right?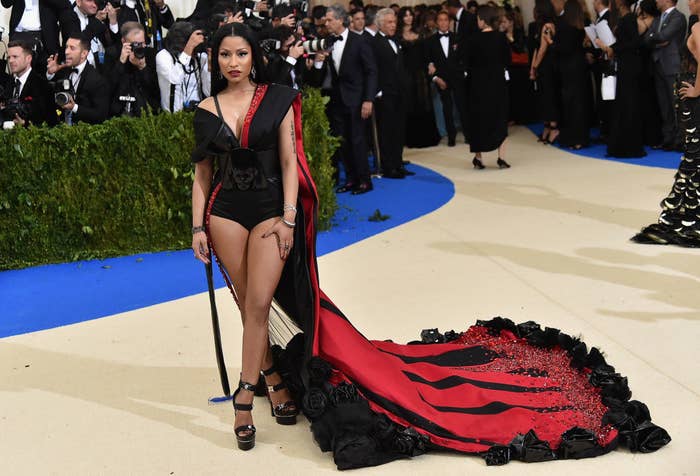 Well on Saturday night Nicki did something pretty insane (but 100% amazing) and offered some of her fans money to pay for college.
Let's set the scene: It's Saturday, May 6, and Nicki is tweeting about a contest she's having with musical.ly to fly fans out to the Billboard Music Awards.
But when Nicki mentioned how she makes enough $$$ to fly her fans to meet her, one fan was like, "help me out":
And how did she reply?
Nicki started replying to more and more people:
And offered to help with student loans:
You guys, she responded to a ton of people.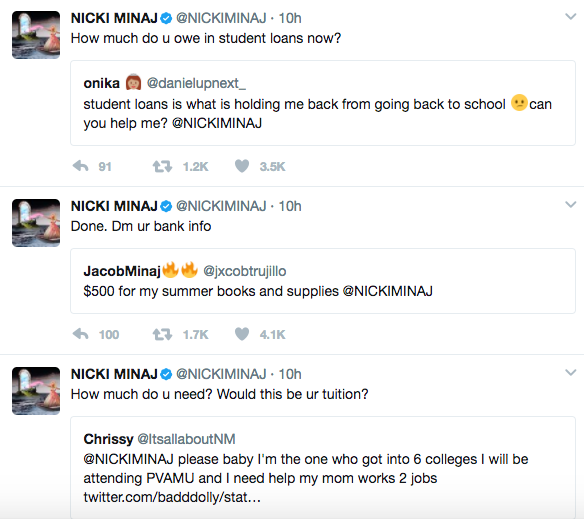 Like, lots and lots of people.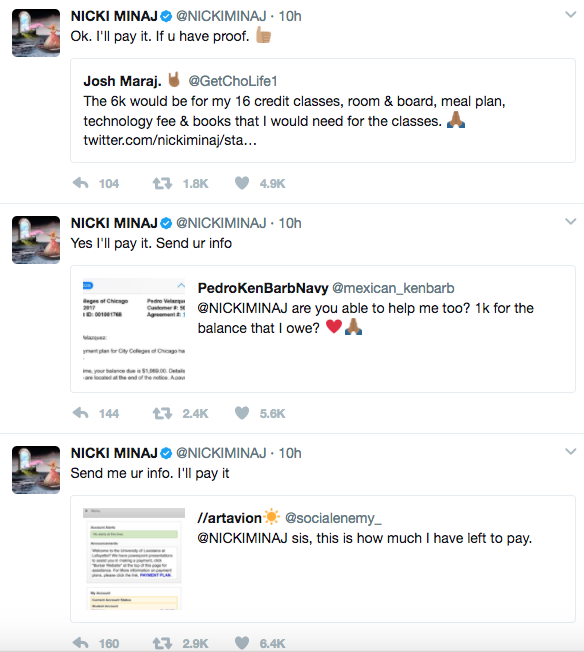 ALL OF THE PEOPLE.
At a certain point, Nicki had to sign off...
...but not before giving one last person some dough: