Ruby Rose Has Been Tweeting A Whole Bunch Of Stuff About Katy Perry
"I have always believed strongly that Karma exists and the truth always surfaces..."
ICYMI: Katy Perry recently released a track called "Swish Swish." Many people think it's about Taylor Swift.
Anyways, back to the prob at hand: Taylor has remained mum on the song — maybe she's too busy wearing disguises to hang out with her reported new British boyfriend — BUT one of her BFFs, who happens to be Ruby Rose, took to Twitter to lay into Katy.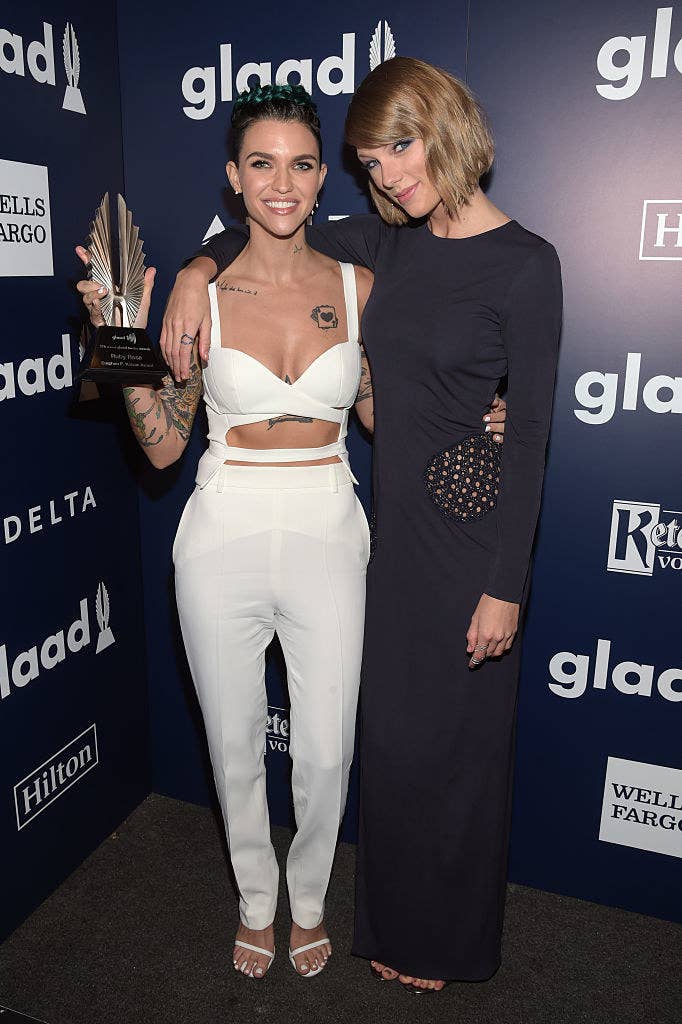 OH SHIIIIIIIIIIT BUT THAT'S NOT EVEN ALL. SHE CAME FOR THE CHARTS! THE CHARTS! THE CHARTS!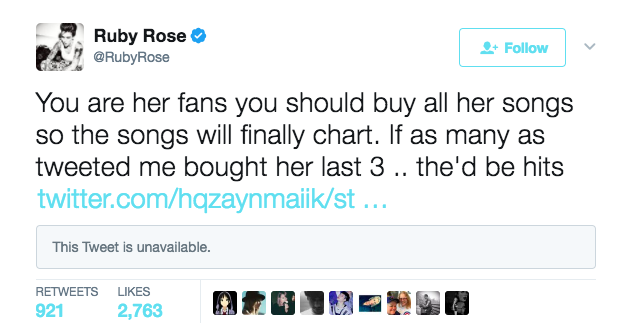 Well now it looks like Ruby is taking a step back. In a new series of tweets, Ruby spoke out about how "being mean doesn't suit" her: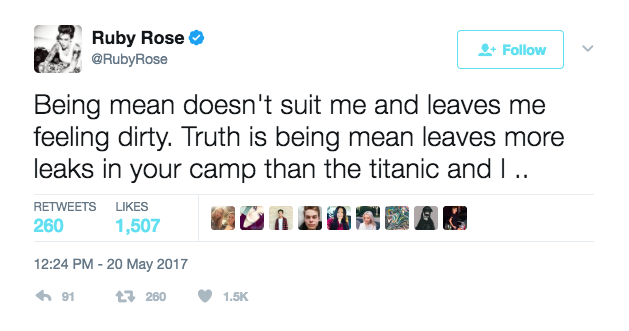 Ah, 21st century friendships.