So by now you know Kim Kardashian and Paris Hilton used to be super tight.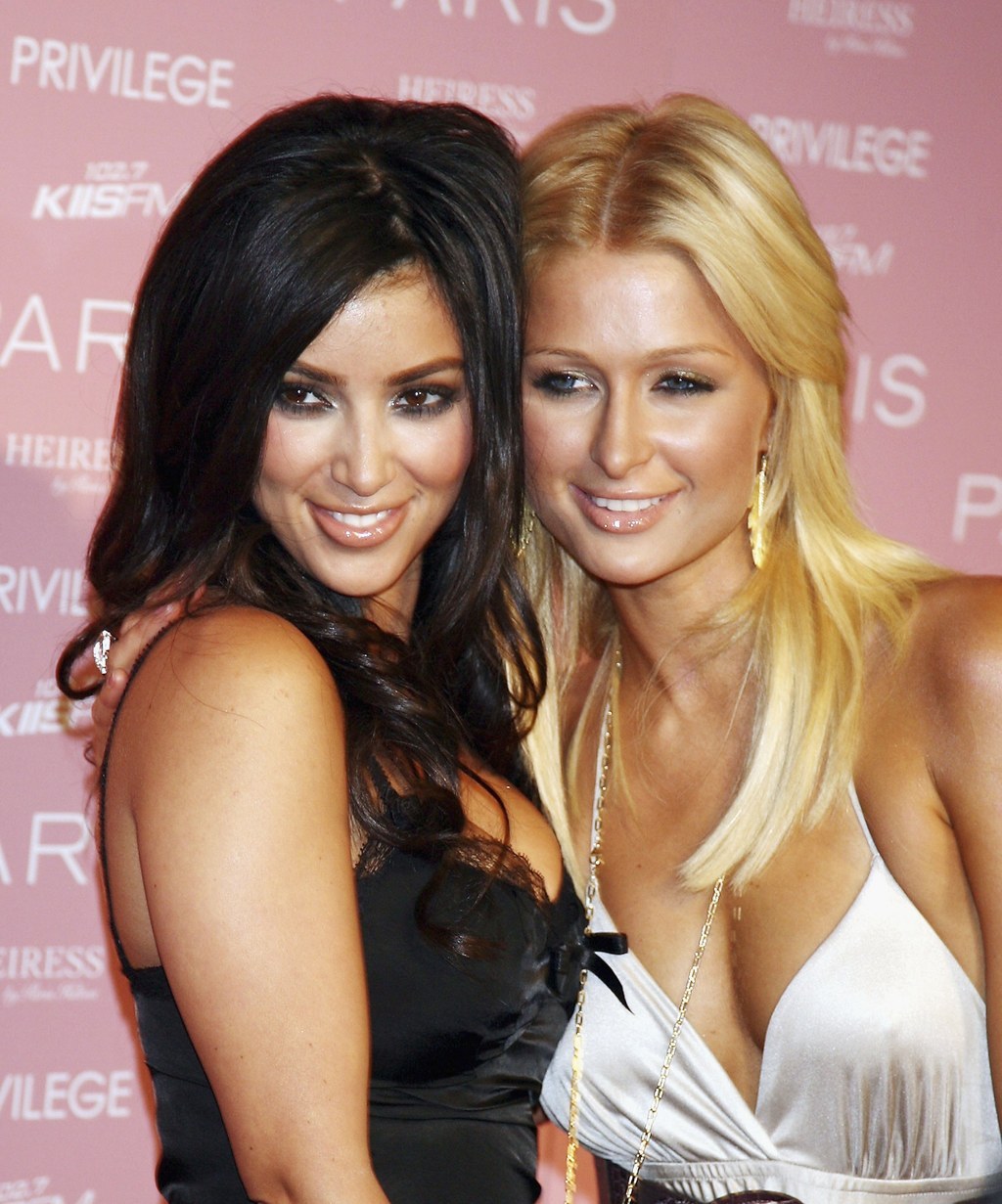 Well in case you want the most epic photo commemorating this friendship, Kim posted a #FlashbackFriday pic that might just be the most 2000's thing to ever exist:
Let's break this down. The MATCHING, metallic Louis Vuitton bags.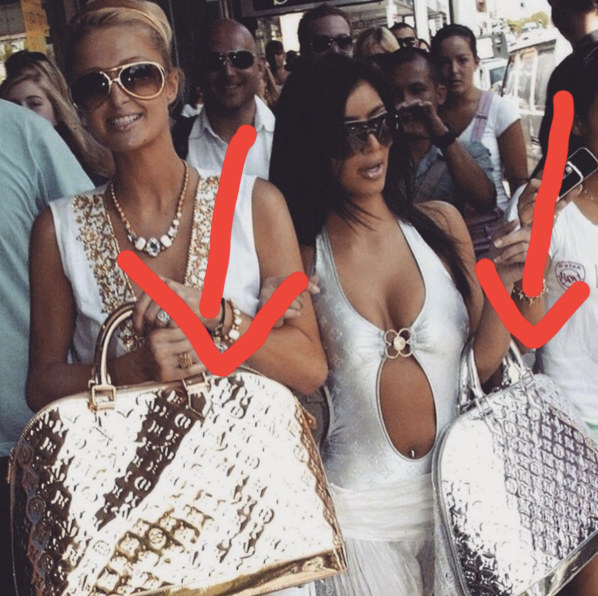 The freakin' monokini that is in the same print as your bag. And don't forget a pair of wide-legged pants to put over it!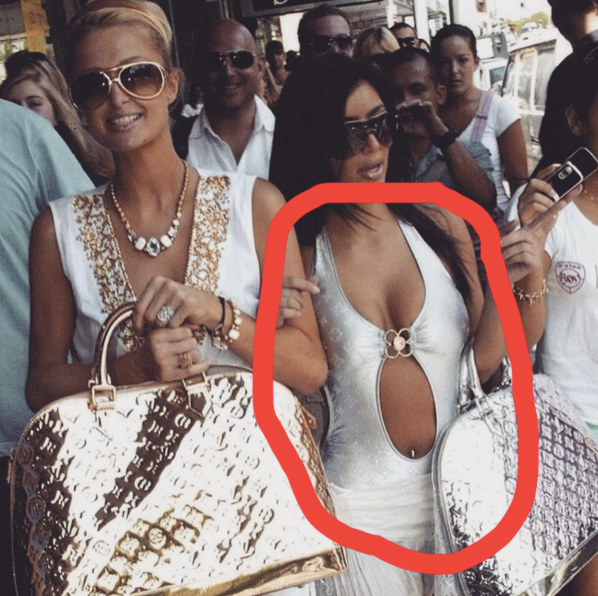 What about those sunglasses and the frosted lip gloss?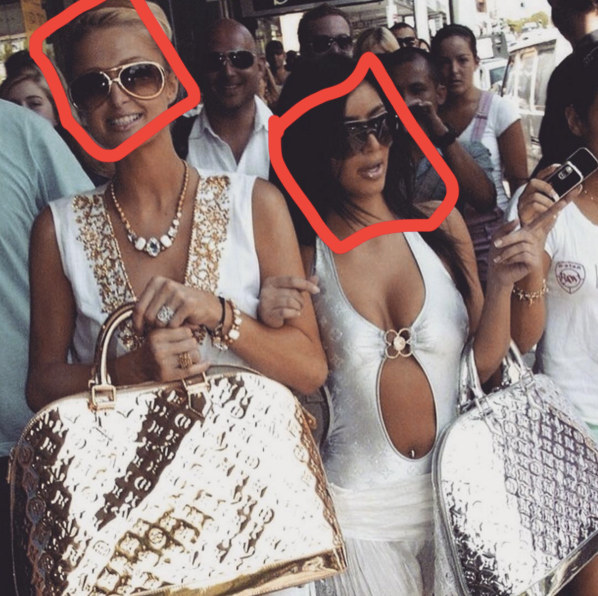 Ah, the early 2000's. R.I.P.