Gwen Stefani is a super talented, badass chick. This is well-known.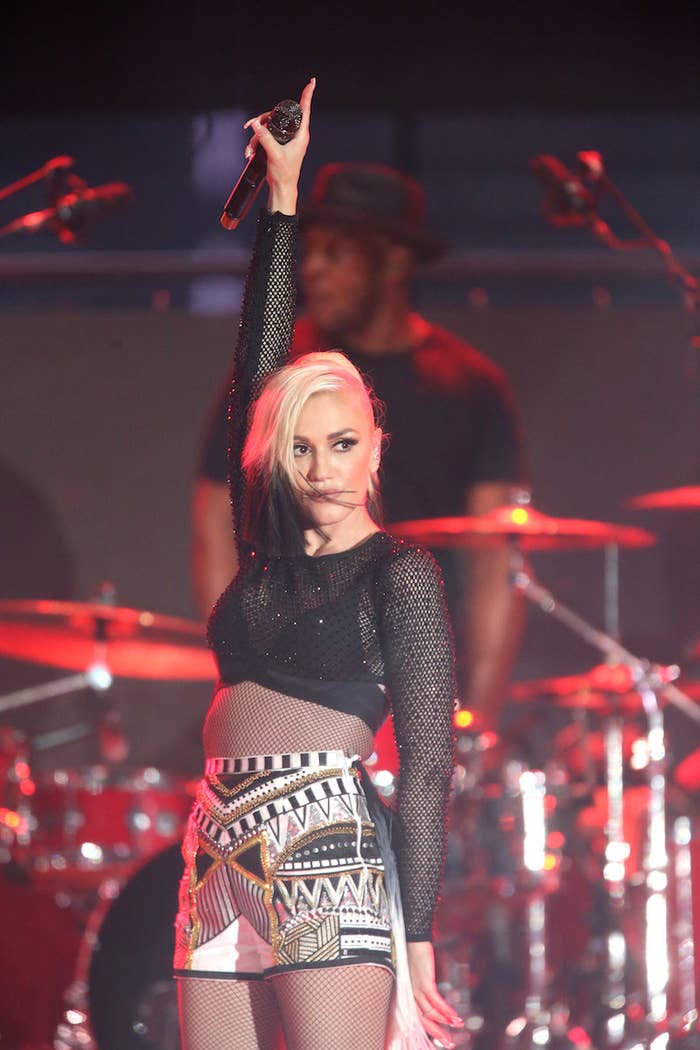 But she also has a heart of gold. At her concert in West Palm Beach on Wednesday, Gwen saw a poster from a mother saying that her son had been bullied "from first to fifth grade" and that Gwen's music always seemed to cheer him up.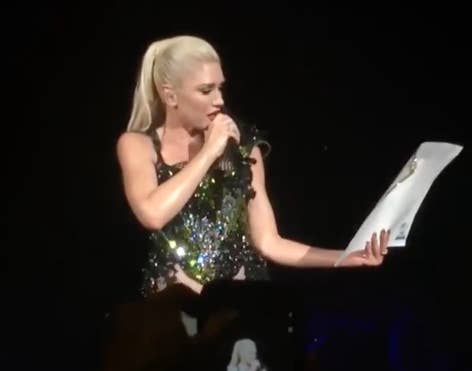 So what does Queen Gwen do? She orders the boy to get onstage so she can give him a big, big hug.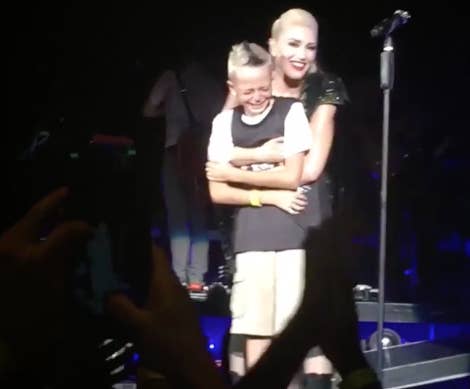 My heart.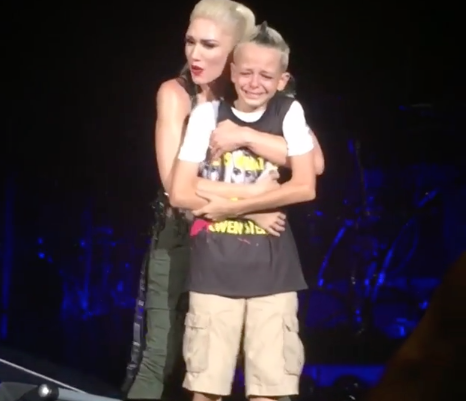 Gwen also posed for photos with the young man and her sons after the show.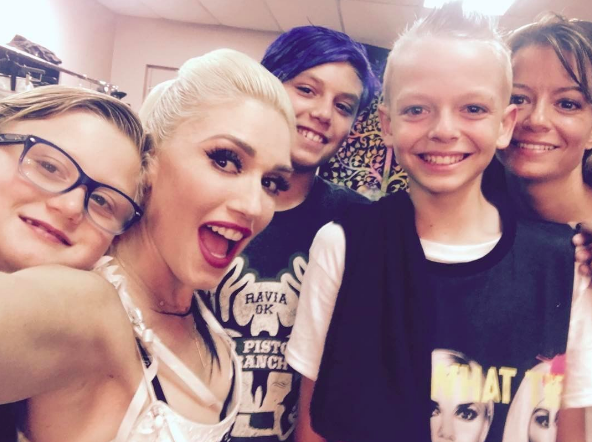 ❤️ 😭 ❤️ 😭 ❤️