At tonight's Golden Globe Awards, Simone Garcia Johnson had the honor of being the show's first Golden Globes Ambassador.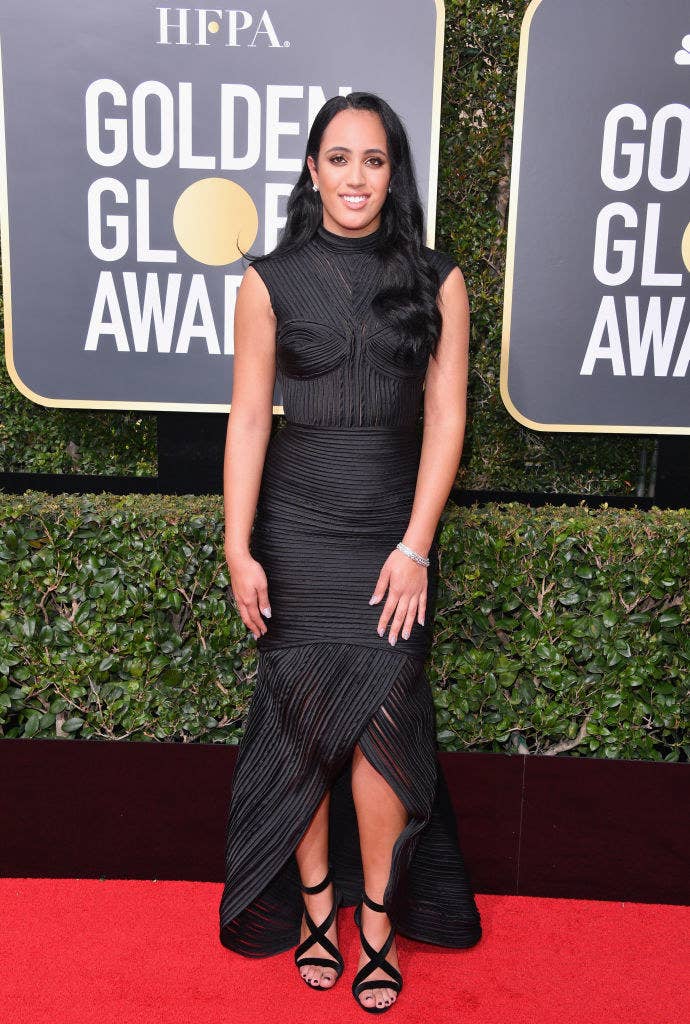 Simone of course looked amazing. But even more amazing was her bond with her dad, Dwayne Johnson, all night.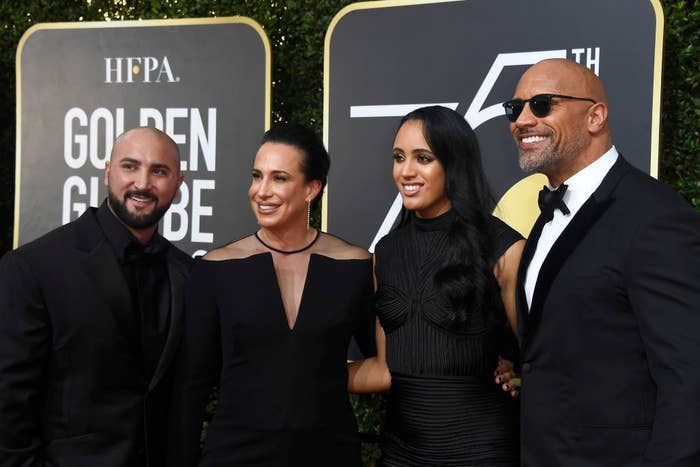 On Saturday, Dwayne posted some adorable photos showing Simone at the Globes' rehearsal.
She's focused and ready.
That's a wrap on rehearsals.
I'm proud to the bone that my baby girl @simonegjohnson will be the first ever Golden Globes Ambassador.
This amazing apple didn't fall far from that big ol' tattooed tree.
#GoldenGlobes #ProudPapaBear
Excuse me while I go call my dad and cry.
Then today, Dwayne posted a video where he mentioned how happy he was to be introducing his daughter during the show.
And during the show, Dwayne had some beautiful words to introduce Simone.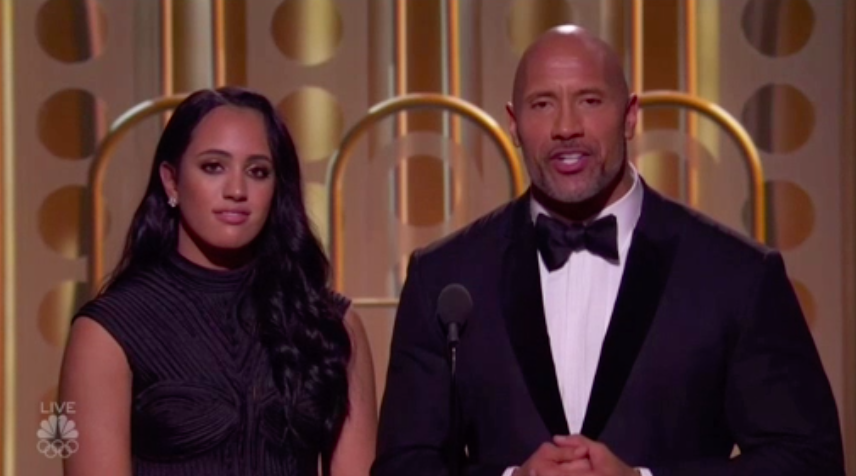 He said:
As part of the 75th anniversary of the Golden Globes, the HFPA is creating a new honor: Golden Globe Ambassador with an expanded role that embodies the HFPA's year-round philanthropic efforts. Throughout my personal and professional life, I am surrounded by brilliant and strong women. Ladies and gentlemen, I am thrilled to introduce the first-ever ambassador, my 16-year-old daughter, Simone Garcia Johnson. Simone, I am so incredibly proud of you.
Simone responded, "Thank you. I want to thank my parents and I am so honored the HFPA selected me to be the first ambassador. I look forward to working with GlobalGirl Media, an organization that works to empower young women from underserved communities and new media journalism."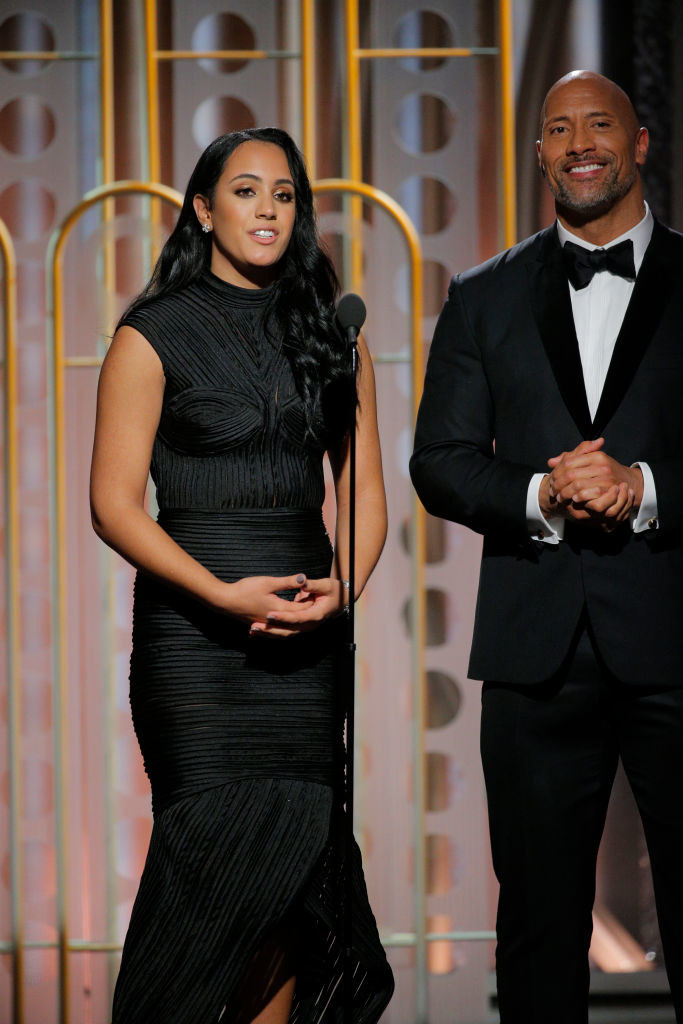 And never one to miss a joke, Dwayne had the best reply:
I love that honey and I love you. And charitable causes are great, which is why I let Kevin Hart be in all my movies."
CORRECTION
The name of the organization Simone is working with is called GlobalGirl Media. Previously this post identified it as Golden Girl Media.