And every time she shows up on a red carpet, I gasp, I clap, and I cry.
So I shouldn't have been surprised that her 2018 Grammys look is head-to-toe, magical flawlessness.
I mean, COME ON.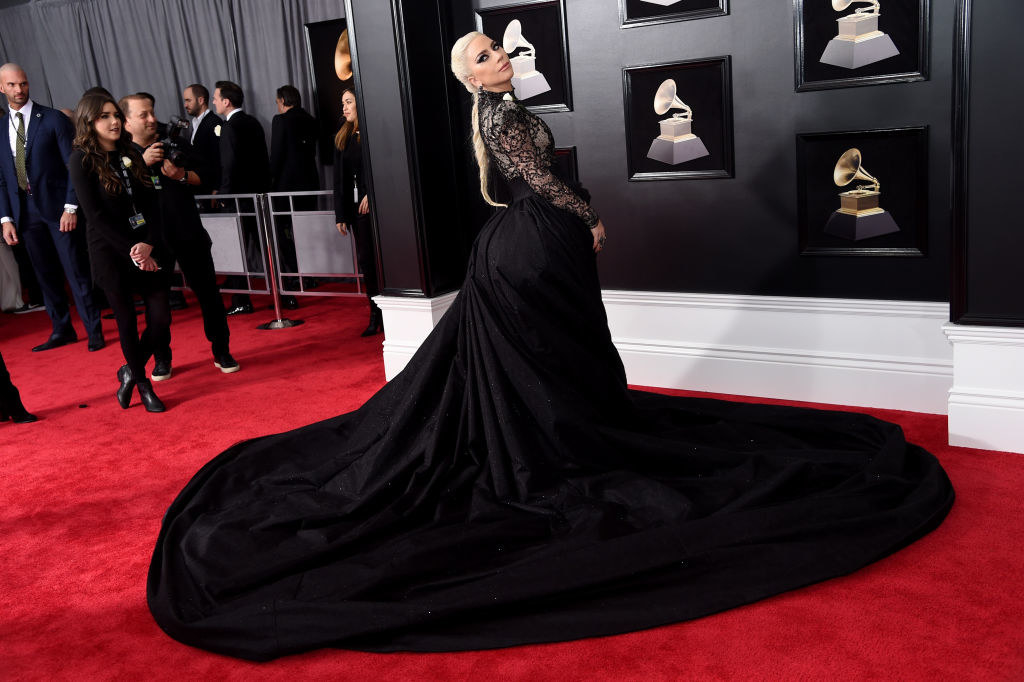 But you guys, while the dress and eye makeup are so fierce they could have their own talk show, we really need to talk about her hair.
This braid!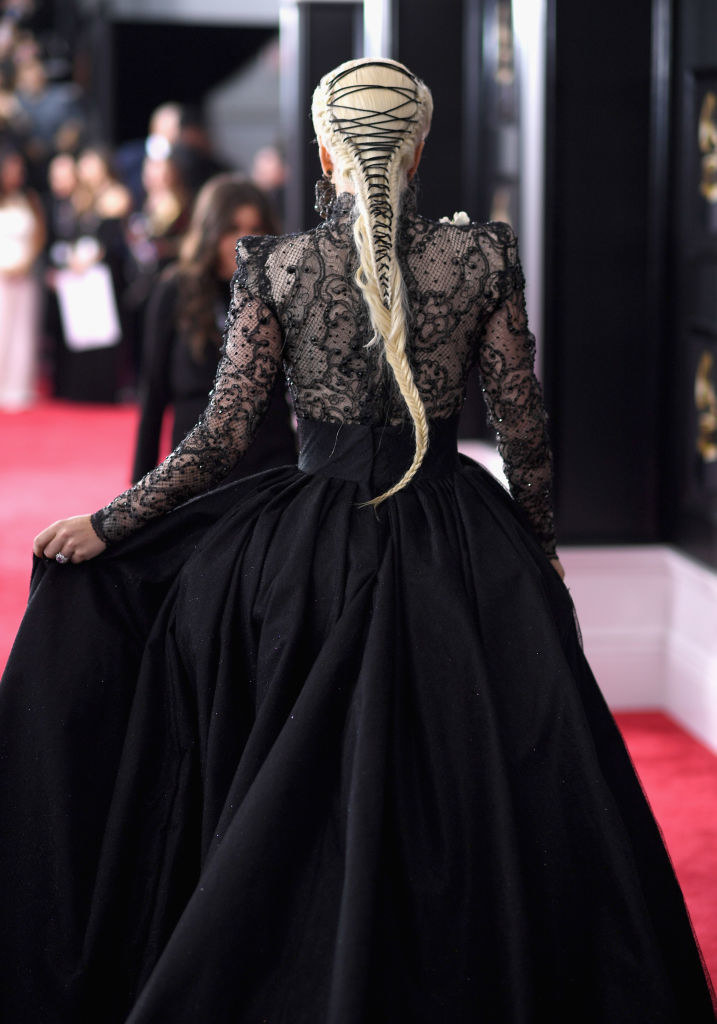 This weird but perfect wire throughout!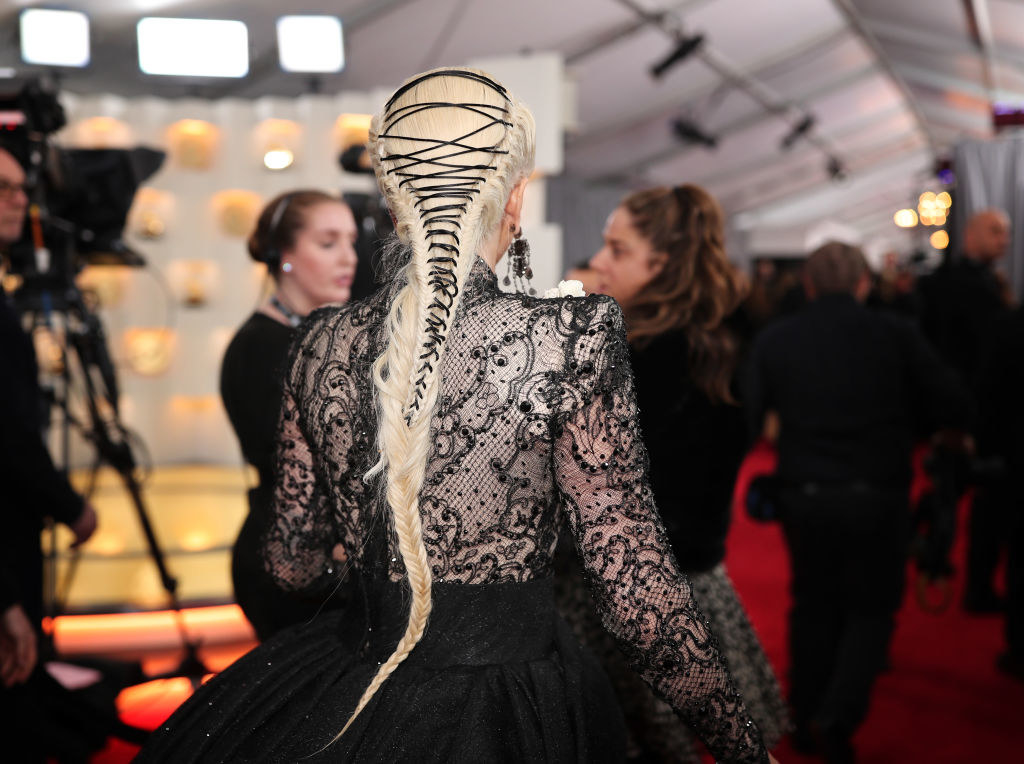 It's so fantastic.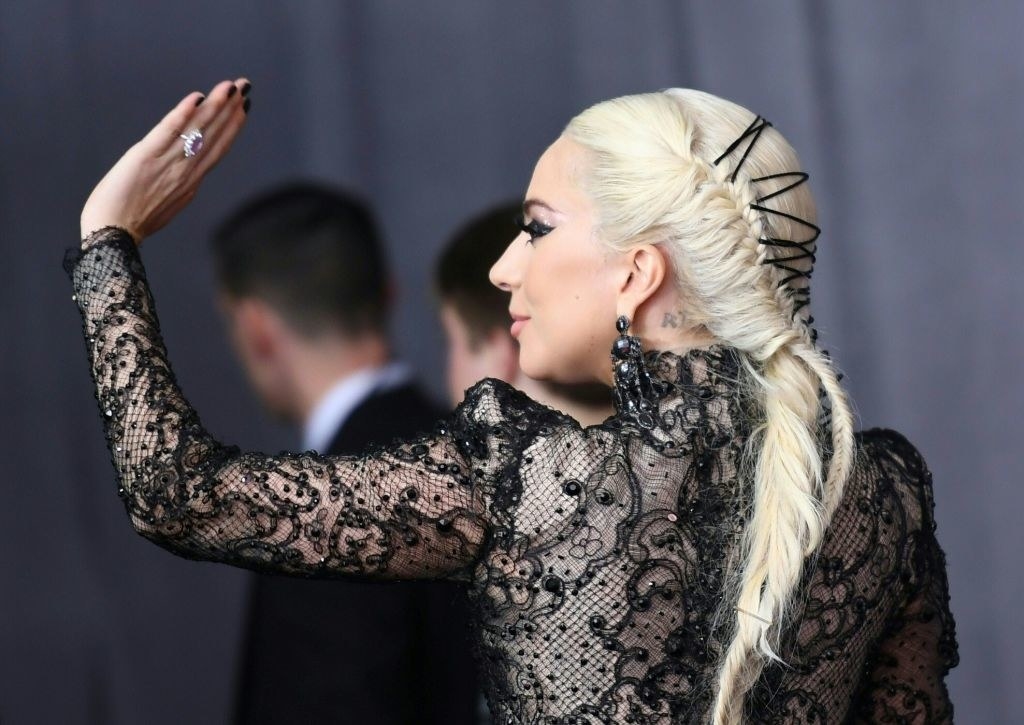 Thank you for blessing us, Gaga.