OK, I have neither the time nor the energy to break down EVERYTHING that happened with the Khloé Kardashian-Tristan Thompson-Jordyn Woods fiasco. If you want/need that, click here.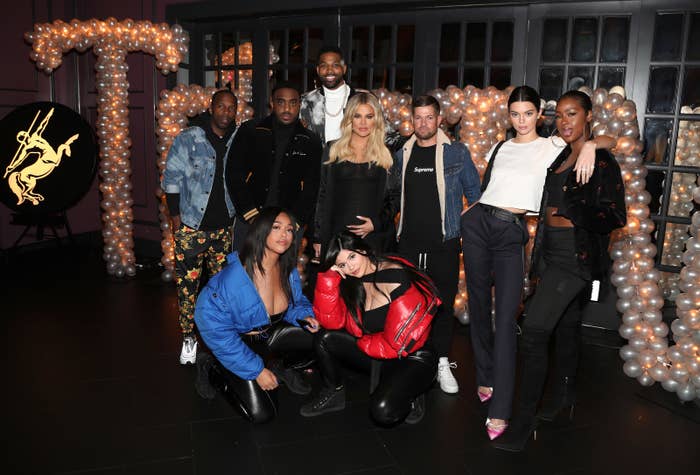 What you basically need to know is that Jordyn Woods was Kylie Jenner's best friend and roommate. Tristan Thompson is the father of Khloé Kardashian's daughter, True. And Tristan has been accused of cheating on Khloé with...Jordyn.
Soon after the news broke, people noticed that the Jordy Velvet Lip Kit* for Kylie Cosmetics was put on sale.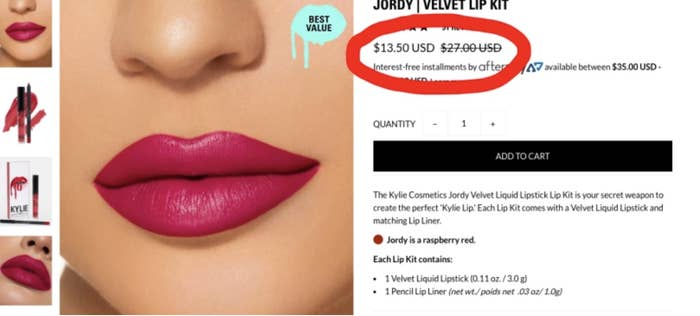 But in a new interview with the New York Times, Kylie went on the record saying that the lip kits were not put on sale intentionally:
That is just not my character. I would never do something like that and when I saw it, I was like, thrown back. Jordyn knows I didn't actually put it on sale.
According to the article, Kylie didn't know it was being discounted, and "she called an employee as soon as she heard...it had been put on sale a couple weeks earlier as the company switched from white to black packaging."
So there you have it: Kylie did NOT slash the price of the Jordy lip kit in retaliation. Case closed!