Katy Perry is one of the most famous singers out there. She also has a makeup line, perfume line, and is generally pretty flawless as a human being.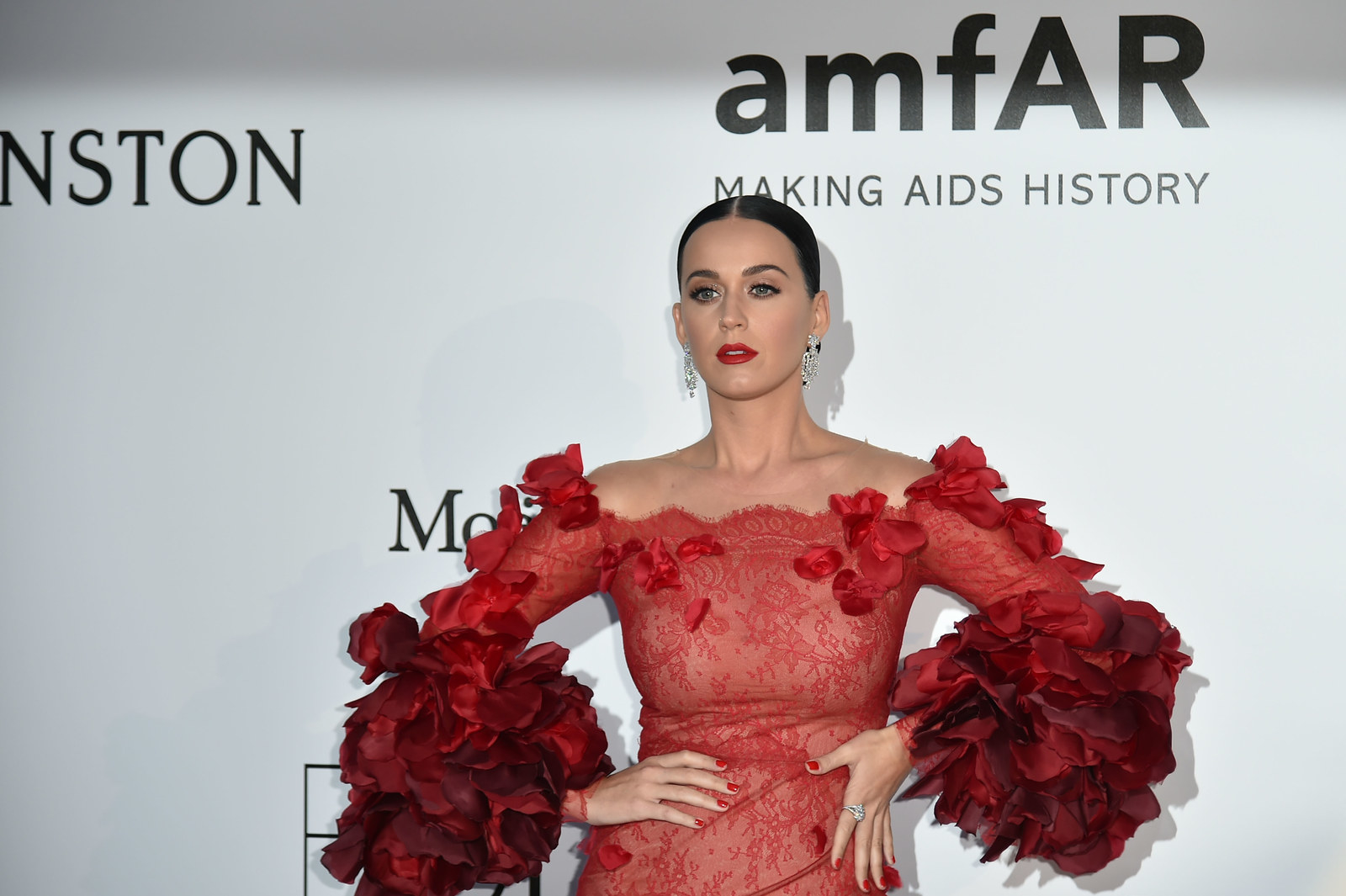 And now, Katy has broken the record for most Twitter followers at a cool 90 million. In celebration, the official Twitter for, err, Twitter posted this:
Katy is obviously very excited: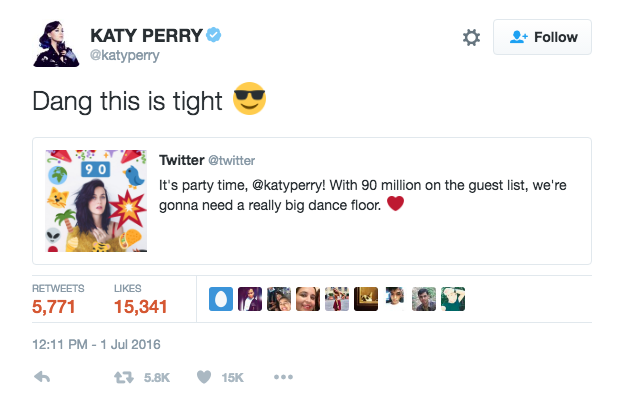 In comparison, Justin Bieber has 83.9 million followers...
Taylor Swift has 79 million...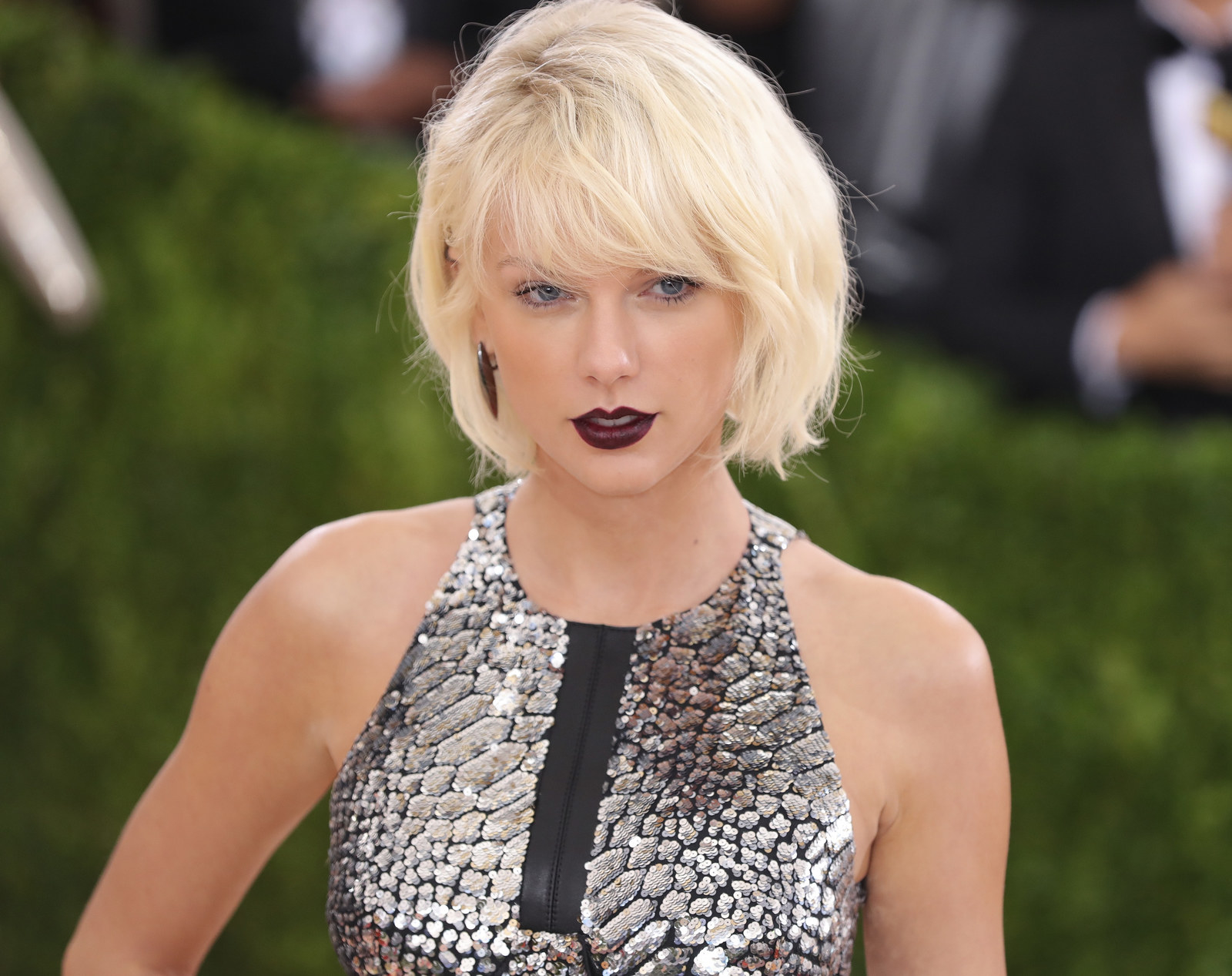 And President Barack Obama (as @BarackObama and not @POTUS), has 75.8 million.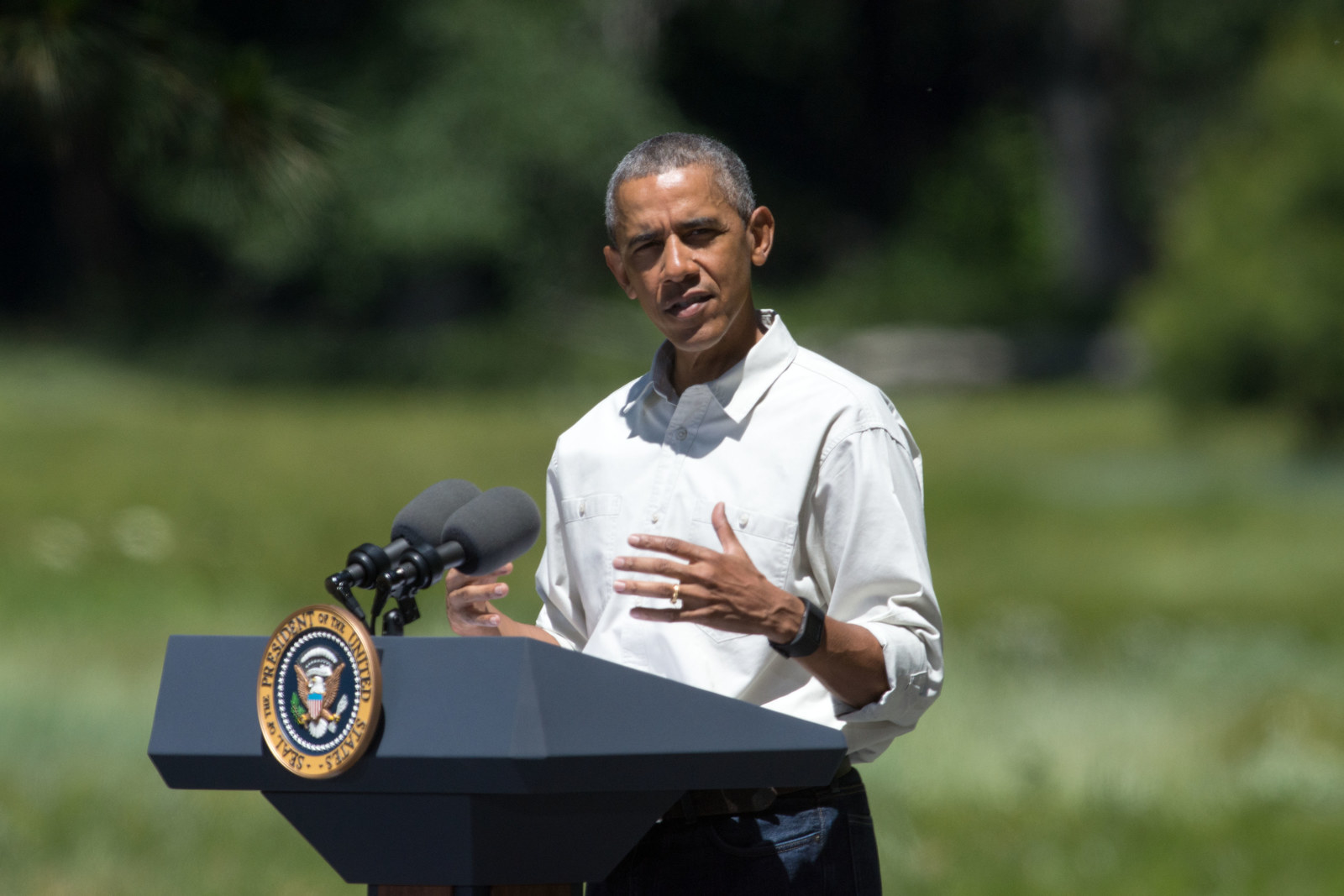 Rihanna and Lady Gaga have 62.2 and 60.9 million respectively, while Twitter itself has 55.5 million followers.
Congrats, Katy/Queen of Twitter!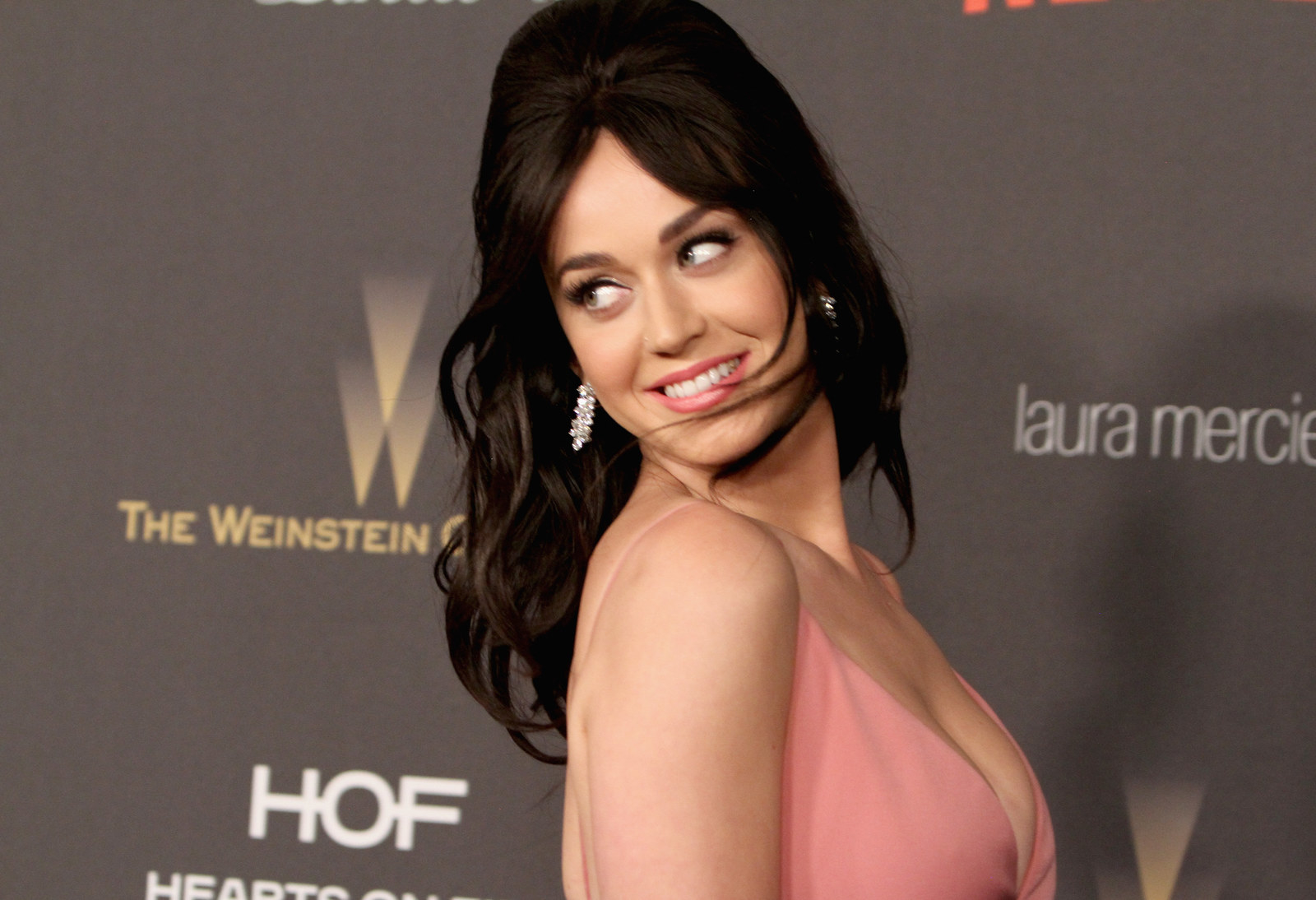 Looks like there are no comments yet.
Be the first to comment!