Kate Upton and Justin Verlander. She, a magazine-covering supermodel. He, a World Series-winning baseball player. Basically, they're a power couple.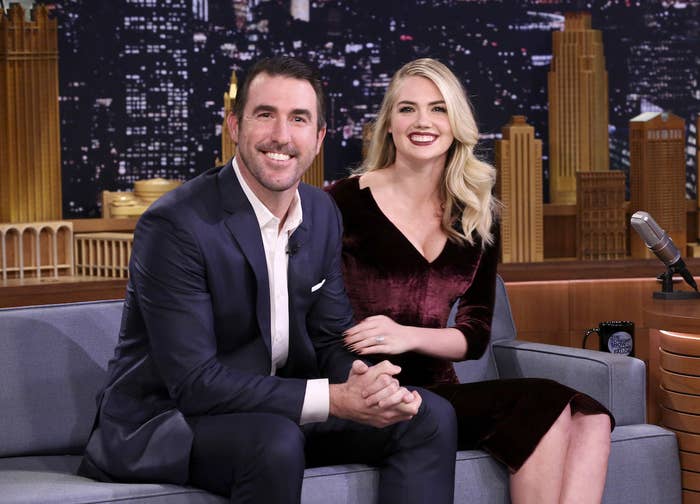 Back in July, Kate revealed her pregnancy in the most chill way possible. She posted a photo of her baby bump with the simple caption, "#pregnantinmiami @justinverlander 🌞❤️".
And exactly one year and three days after their beautiful Italian wedding, Kate and Justin welcomed that new addition to their family...
Dad Justin also posted a pic, saying, "Welcome to the world Genevieve Upton Verlander. You stole my ❤️ the first second I met you!!! 11.7.2018":
Congratulations!!!